Sequel Bits: 'Pirates Of The Caribbean,' 'Pacific Rim: Uprising,' 'The Predator,' 'Strangers 2,' 'Avatar'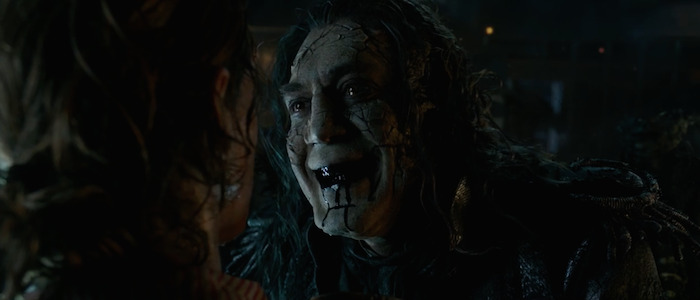 In this edition of Sequel Bits:
Pirates of the Caribbean: Dead Men Tell No Tales reveals a new poster.
Check out new photos from the set of Pacific Rim: Uprising.
The sequel to The Strangers will film this summer.
Hotel Transylvania 3 will open sooner than expected.
No, Connor McGregor is not starring in The Predator.
Stranger Things season 2 will directly address what happened to Barb.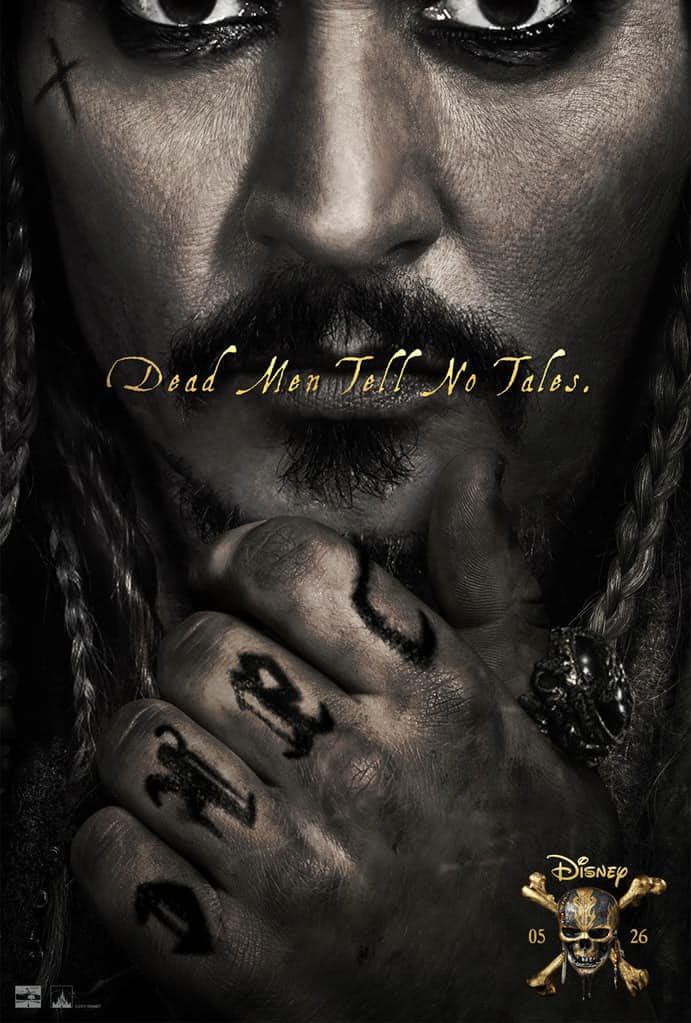 It's been interesting to watch Disney figure out how to market Pirates of the Caribbean: Dead Men Tell No Tales in the wake of series star Johnny Depp's recent...issues. He wasn't in the original teaser trailer at all and he was relegated to a brief one-shot appearance in the new Super Bowl spot. But now, here he is, front-and-center and in extreme close-up on the new poster for the film. Up until this point, everyone seemed content to sell the audience on visual spectacle rather than Captain Jack Sparrow. It looks like the time has come for everyone to confront the fact that Depp isn't the instant box office draw he used to be and see what happens...
We've been hearing about a sequel to the 2008 horror hit The Strangers for some time now and it looks like a follow-up is official happening. Strangers 2 will shoot this summer, with Bloom introducing the film to potential buyers at the European Film Market. Johannes Roberts will sit in the director's chair this time around. Original director Bryan Bertino penned the screenplay. Variety reports that the sequel will move the action to a new location: "The Strangers 2 centers on a family that, arriving at a secluded mobile home park, are forced to spend the night in a borrowed trailer, where they are attacked by three masked psychopaths." The first Strangers film is very good (and very frightening), so let's keep our fingers crossed for the follow-up.
CONOR McGREGOR: great guy, nice as can be — NOT, however, offered the male lead. Boyd Holbrook holds that distinction. Just sayin'.

— Shane Black (@BonafideBlack) January 30, 2017
A recent rumor suggested that UFC fighter Conor McGregor had been offered the lead role in Shane Black's upcoming The Predator, a story that smelled funny because everyone who reads movie news regularly knows that Narcos and Logan star Boyd Holbrook is the lead of the film. Black himself confirmed this on Twitter. However, that doesn't mean McGregor isn't playing another role in the film, which also stars Trevante Rhodes, Olivia Munn, Sterling K. Brown, Thomas Jane, and Keegan-Michael Key.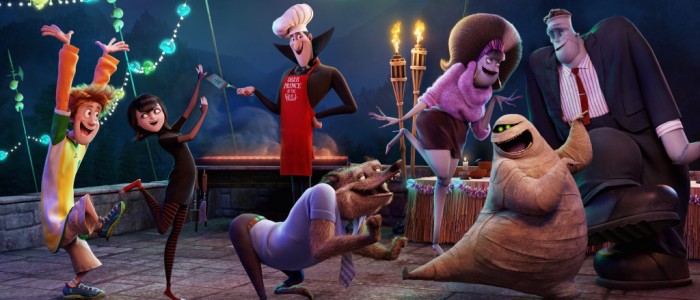 Sony has announced that Hotel Transylvania 3 will now hit theaters earlier than expected, arriving on July 13, 2018. The film was originally scheduled for September 21, 2018. This move takes the series out of the Fall season (where it has routinely done huge international box office) and into the middle of the summer, where it will face stiffer competition but probably has a shot at bigger returns, should it hit big.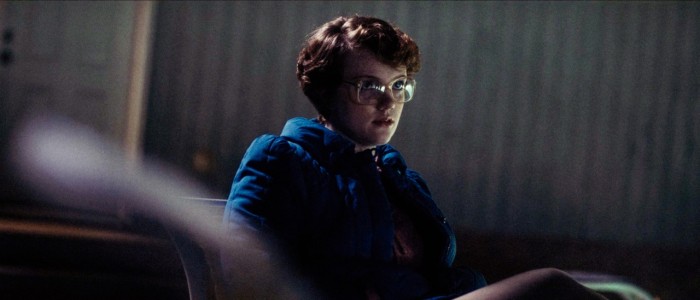 Stranger Things was one of 2016's biggest out-of-nowhere phenomenons and one of the biggest indicators or its success was the fervor over Barb. As you may recall, poor Barb met a swift and ugly end early in the series, only for the show to pretty much forget about her. The fans, who embraced everything else about the show, started to wonder if she was every going to get justice or if she would simply be forgotten by every living character. According to executive producer Shawn Levy, she will continue to play a role in season two despite being very, very dead:
Ever since that Golden Globes — where she's in the opening — everyone's like, so she alive? And the Duffers are like: no, no, she's dead. Like, we saw a like slug coming out of her throat. There's no coming back from that. But I will say that her memory and the search for justice for her is a part of season two.
Scotty filming Pacific Rim, he looks so good with his jaeger suit ??.. #ScottEastwood #PacificRim
A photo posted by ?????? E??????d? (@scotteastwoodfanpage) on
Earlier today, we got our first official look at John Boyega in Pacific Rim: Uprising. And if that's not enough for you, here's a not-so-official look at Scott Eastwood as Nate Lambert, seen wearing a Jaeger pilot suit and looking a little worse for wear. The big question now is whether or not he received those injuries while piloting a giant robot or if he was unfortunate enough to find himself in a scrape outside of his giant vehicle...
Someone's not paying attention to the warning signs... #pacificrimuprising #ppdc A photo posted by Steven S. DeKnight (@stevendeknight) on
For something a little more approved, you can look to the Instagram page of director Steven S. DeKnight, who shared a cryptic image from the set with a caption that suggests warning signs probably won't be heeded in the monster-ravaged future.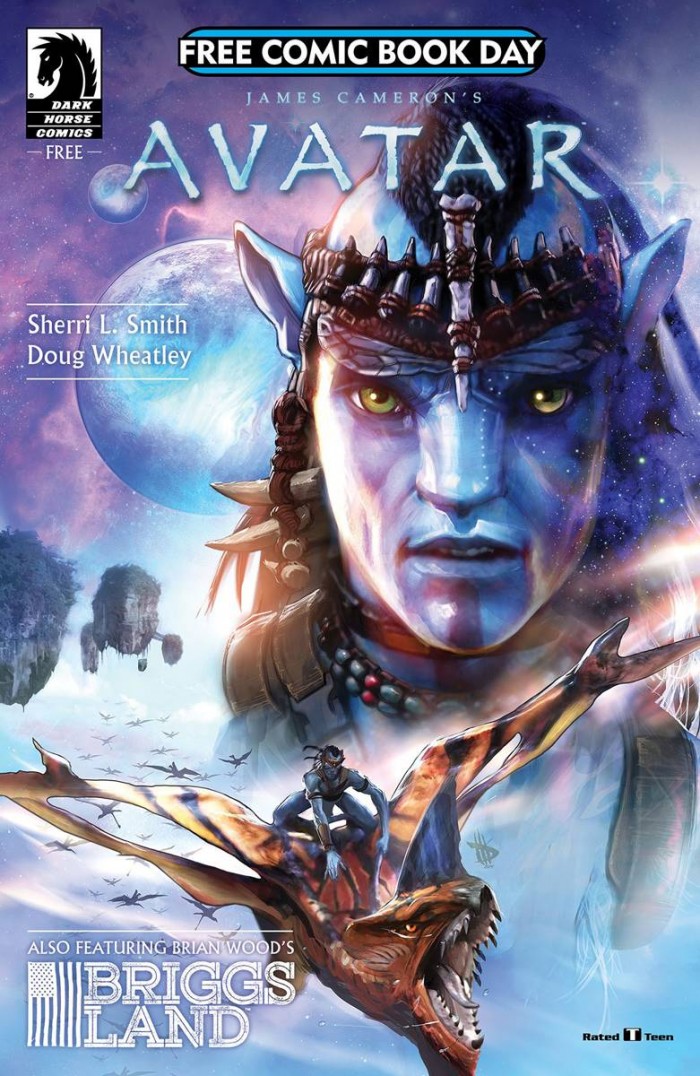 We're still a few years away from the first of the four (!) Avatar sequels James Cameron is working on, but fans will soon be able to return to Pandora with a new comic book arriving for Free Comic Book Day on May 6, 2017. A few preview pages from the comic, which is written by Sherri L. Smith and drawn by Doug Wheatley, have arrived and you can check them out below. Here's what you expect from the issue itself:
Return to the wilds of Pandora and the world of the Nav'i from James Cameron's groundbreaking film Avatar as Jake Sully connects with the flying Toruk, the majestic Great Leonopteryx, by remembering the depth of his bond with his twin brother and great partnerships of history and legend.