VOTD: See The Full 'Beauty And The Beast' Trailer Side-By-Side With Disney's Animated Original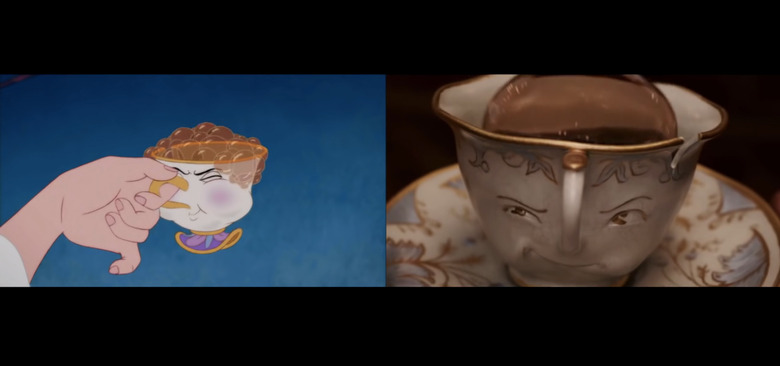 When the first full theatrical trailer for Beauty and the Beast debuted, one fan was quick to take the trailer and pair it with footage from Disney's original animated tale from 1991. There were plenty of similarities to be noticed, with some shots in the live-action remake almost exactly the same as they were in the animated adaptation. Now another fan has done the same with the most recently released theatrical trailer, and now we finally start to see more of the differences between the new adaptation and the old.
Watch the Beauty and the Beast trailer comparison after the jump.
Here's the Beauty and the Beast trailer comparison by xBenQCatx:
One of the key differences in the new trailer is that while the beast is certainly still a bitter brute, he doesn't seem to be quite as dim as he was in the original Disney movie. He wasn't stupid or anything, but he was much more brawn than brains. He seems to have a little more charm this time, largely thanks to Dan Stevens providing the voice (albeit seemingly severely manipulated in post-production).
Another interesting addition fixes a bit of a plot hole from the original. Did you ever wonder where Belle's fancy clothes came from? Almost everything in the castle is in disarray, so you have to wonder where such a beautiful ball gown came from for Belle to wear when she dances the night away with the Beast. As you can see in the trailer, Gardrobe supplies Belle with some new threads, and presumably she'll be responsible for the golden dress too.
If you want to see the previous Beauty and the Beast trailer comparison, you can check it out here. Otherwise, you can see how the whole movie compares to the original when the remake hits theaters on March 17.