The Best & Worst Sketches From Kristen Stewart's 'Saturday Night Live'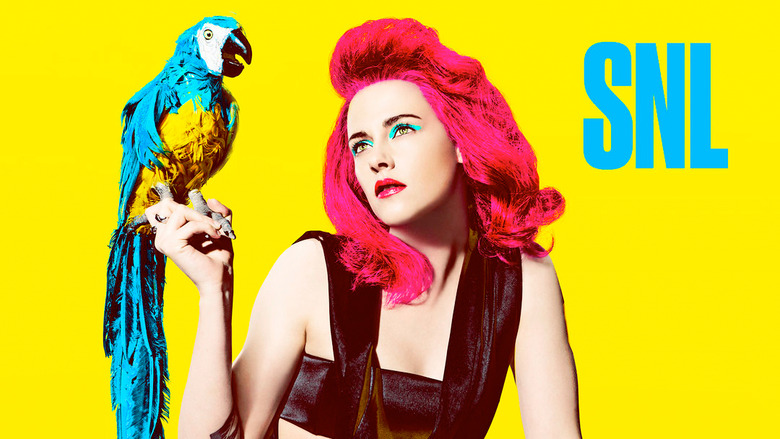 This weekend, Kristen Stewart hosted Saturday Night Live for the first time, and for those who have been skeptical of her talents, this should help clear the air a bit. Stewart was surprisingly engaging and casual. I was expecting her to be more stiff and less engaged in the sketches, something akin to Casey Affleck's hosting stint, but she did a solid job with the roles she was given. She was also so relaxed that she dropped an f-bomb right at the end of her monologue by complete accident and was quick enough to make a joke about it in her embarrassment afterwards.
In addition to Kristen Stewart being a solid host, this was just a good episode of SNL, complete with an outstanding guest appearance that no one expected. It ended up being the best sketch of the night, so let's just get down to it, shall we?
Below, we run through the best and worst sketches from Kristen Stewart's Saturday Night Live.
The Best
Sean Spicer Press Conference – This was hands down the best sketch. SNL is taking the same formula they've been applying to Donald Trump by heightening the ridiculous nature of his behavior and personality to the most insane level. While I'm not necessarily sure I'm on board with the idea of SNL continually stunt-casting roles like this, Melissa McCarthy was absolutely hysterical as Sean Spicer, bringing the same gravitas that Alec Baldwin brings to Trump. The sketch as a whole stumbled a bit with the Betsy DeVos tangent, but got right back on track after that. Even the ending was great, showing that this easily could have been the cold open and started the show with a bang.
Welcome Video – I love the image of some guy being tasked by the Trump Administration with haphazardly trying to fix this welcome video. The tone of the guy fixing the video is right in line with how all of these hasty decisions have been coming off. Plus, the ending of this video with a line about a judge lifting the travel ban just goes to show you how the live nature of this show allows SNL to make adjustments to their sketches in response to developments in the news.
Totino's – Seeing this sketch just after Sundance might heighten just how funny it is, but I think that's the idea. Kristen Stewart is known for starring in festival films lately, and turning an expected Totino's Super Bowl commercial (which SNL has parodied before) into a sexy, foreign indie that played at Cannes is sheer brilliance. The shift in style is done perfectly and the way it pulls the rug out from under an expected sketch is great comedy writing.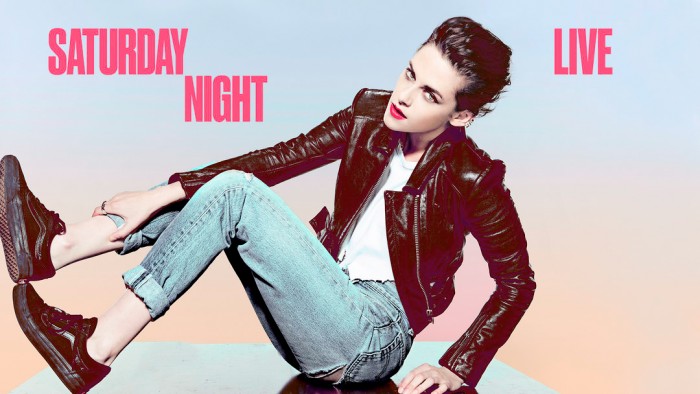 The Average
Oval Office – This was a solid start to SNL, though it did suffer a bit from the fact that what Donald Trump was doing wasn't any more outlandish than what he's doing in real life. What saved it was portraying Steve Bannon as Death, even if the vocal effect had a bit of a technical glitch in the middle of the sketch. This is a prime example of how applying satire to Donald Trump can be difficult, though SNL has proved they can do it. But like any sketch on SNL, some are better than others.
Dry Fridays – The formula of this sketch isn't dissimilar from Kristen Wiig's character Penelope, who keeps exaggerating her own stories. It's just played a little more straight and cool by Kristen Stewart, and it works fairly well. The "nohawk" was a solid running bit throughout the sketch too.
Meet Cute – Funnily enough, this sketch was merely cute. It's a goofy parody of the romantic comedy concept of a meet cute, and its beauty lies in its innocence and simplicity. It's not raucously hilarious, but it's just a cute, amusing sketch, though it's not particularly smart or clever. I just feel like a movie like They Came Together made fun of romantic comedy tropes like this much better.
Golden Ticket – The fact that Grandpa Joe suddenly gets up and dances around as soon as the opportunity to go to Willy Wonka's chocolate factory comes around is something that fans of the adaptation of Roald Dahl's book have pointed out for years. Sadly, seeing it unfold in an SNL sketch didn't do enough to add to the scenario. Kristen Stewart playing up the fact that Charlie Bucket has to keep the family afloat was amusing, but the sketch just didn't go anywhere creative.
The Worst
Celebrity Family Feud – These sketches that offer a cavalcade of celebrity impressions are always hit or miss, and the pop culture figures chosen didn't offer all that much comedy this week. But credit needs to be given to Alex Moffat for his incredible Casey Affleck impression. Also, having Leslie Jones play Samuel L. Jackson, while calling attention to the fact that she's not actually doing a good impression, was a solid gag that not even she could play straight.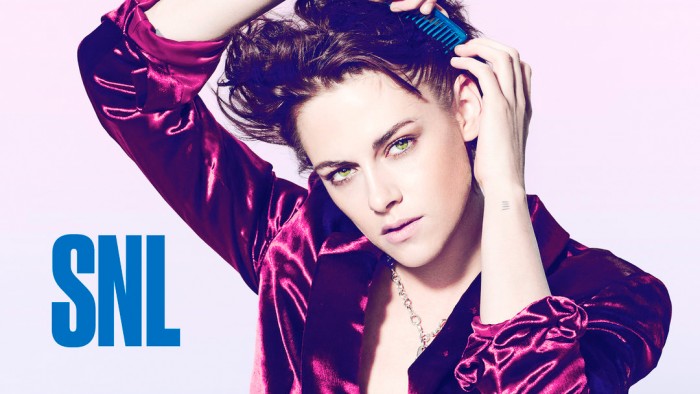 Weekend Update
Maybe it's just because it followed the amazing Sean Spicer sketch, but the show felt like it slowed down a bit with Weekend Update this time. Michael Che and Colin Jost were loose and had some organic, amusing interactions with each other, but I didn't feel like the jokes were quite as good as they've been in other recent episodes. It picked up in the second half though. Interestingly enough, there was another meta joke about the format of the show, which felt like it could have been a mistake, but I'm not entirely sure that it wasn't intentional.
David Ortiz on the Super Bowl – It's kind of amazing to me that the David Ortiz character has continued to last on Weekend Update. I will say that the fake businesses this time made me chuckle, but this character as a whole is starting to fall from grace, at least in my eyes.
The Host
Kristen Stewart proved to be quite an affable host in her debut on SNL, especially during the monologue. The fact that she was cool about mocking Donald Trump's tweets about her relationship with Robert Pattinson, especially regarding her cheating  on him, speaks worlds about how chill she is about her celebrity life. Stewart gets a lot of flack, but I think her hosting stint made her feel more personable, even if she didn't have all that much to do that required her to do anything other than being cool and aloof.
The MVP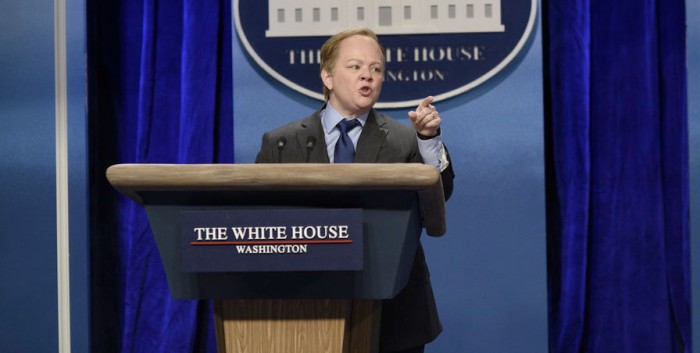 Melissa McCarthy – It seems unfair to give this to Melissa McCarthy for a single sketch since she wasn't hosting and she's just a surprise guest, but that's how much she knocked it out of the park. Her energy stayed up the entire time, she said so much dialogue with little to no fumbling of lines from cue cards, all while not feeling like she was reading from cue cards. That's not easy, as plenty of mediocre hosts have proven. Otherwise, I think Kate McKinnon or Vanessa Bayer could have been the MVP this week too.The Final Word
With all the fresh hell that's going on in the world, it's good to see that SNL can get some comedy from it, even if some of the political satire doesn't work because of how it compares to the insanity of real life. While I wish some of the better sketches weren't all providing a satirical take on headlines, it's kind of hard to think about anything else nowadays. But SNL still delivered some solid laughs that didn't come from the news. Here's hoping they can improve upon that balance in the future.