'The LEGO Movie Sequel' Now In The Hands Of 'Trolls' Director Mike Mitchell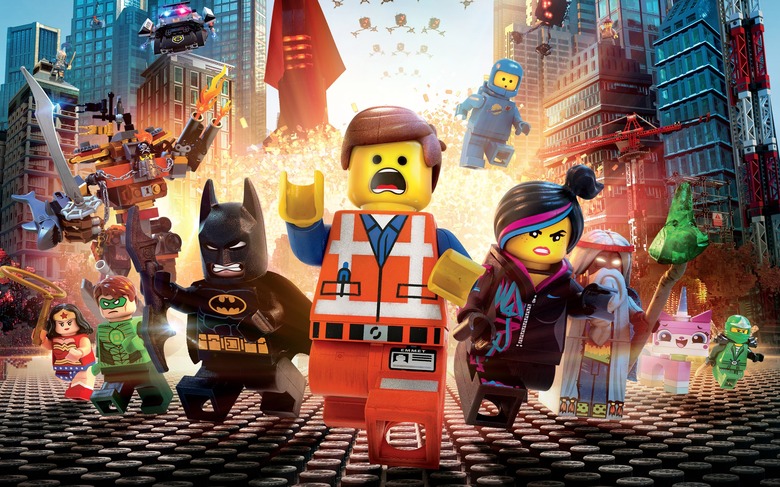 Even though The LEGO Movie hit theaters back in 2014, the sequel isn't arriving until 2019. It was expected to arrive sooner, but Warner Bros. Pictures decided to fast track The LEGO Batman Movie and The LEGO Ninjago Movie in the meantime to hold over building block fans.
Plus, it sounds like it may be taking some more time than initially thought to get The LEGO Movie Sequel off the ground. Just last summer the script was slated to get a rewrite from Raphael Bob-Waksberg, the creator of Bojack Horseman, and now the film is replacing previously-set director Rob Schrab with someone who has more animation experience, but not as promising comedy experience.
Variety reports Mike Mitchell, fresh off being at the helm of Trolls, is The LEGO Movie Sequel director now that Rob Schrab has left the project due to unspecified creative differences. Along with this news comes word that Matt Fogel (Big Mommas: Like Father, Like Son) wrote the most recent draft, which doesn't sound all that promising.
It's not clear if the most recent draft is the reason for Rob Schrab's departure, but it does create some concern. Schrab's previous work included directing episodes of Community, The Mindy Project, The Sarah Silverman Program and an episode of Parks and Recreation, just to name a few. He was also the director of The LEGO Movie 4D: A New Adventure, a theme park attraction at LEGOLAND. That's a great resume for someone to have, especially considering the kind of humor employed by The LEGO Movie.
As for Mike Mitchell, he certainly has experience in animation with Trolls and Shrek Forever After in his past, as well as family friendly comedies like Alvin and the Chipmunks: Chipwrecked, The SpongeBob Movie: Sponge Out of Water and Sky High. Not many of those inspire confidence, and only more disappointing is the fact that Surviving Christmas and Deuce Bigelow: Male Gigolo were directed by him as well.
Now this doesn't necessarily mean The LEGO Movie Sequel is in trouble. Phil Lord and Chris Miller wrote the first draft of the script and they're still producing the movie along with Dan Lin and Roy Lee. But these creative shuffles are a little worrisome. Here's hoping that Mike Mitchell sticks with The LEGO Movie Sequel and he can bring some of the creativity that he brought to Trolls with him.