Edgar Wright's 'Baby Driver' Script Opening Promises A Film Driven By Music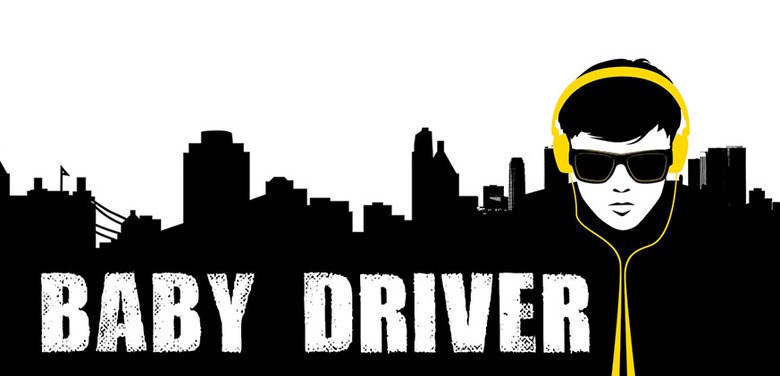 Audiences heading to South by Southwest will be treated to the premiere of Baby Driver, the latest film from Shaun of the Dead and Scott Pilgrim vs. the World director Edgar Wright. It's one of my most anticipated films of 2017 (it's on Jacob Hall's list too), and I can't wait to see what Wright has in store for us this time.
For those who don't know, Baby Driver follows The Fault in Our Stars leading man Ansel Elgort as a young getaway driver who is nearly mute, suffering from a condition that leaves a constant ringing n his ears. He relies on his own personal soundtrack to drown out the noise so he can do what he does best. Now Edgar Wright has revealed the first page of the Baby Driver script, illustrating just how important music will be to the movie, even more than usual.
First, Edgar Wright shared this illustration from the shooting draft of the movie:
The script cover of the shooting draft for 'Baby Driver'. Illustration by Oscar Wright.
A photo posted by Edgar Wright (@edgar_wright) on
A variation of that logo has been circulating online for awhile, but here's something that hasn't been revealed before: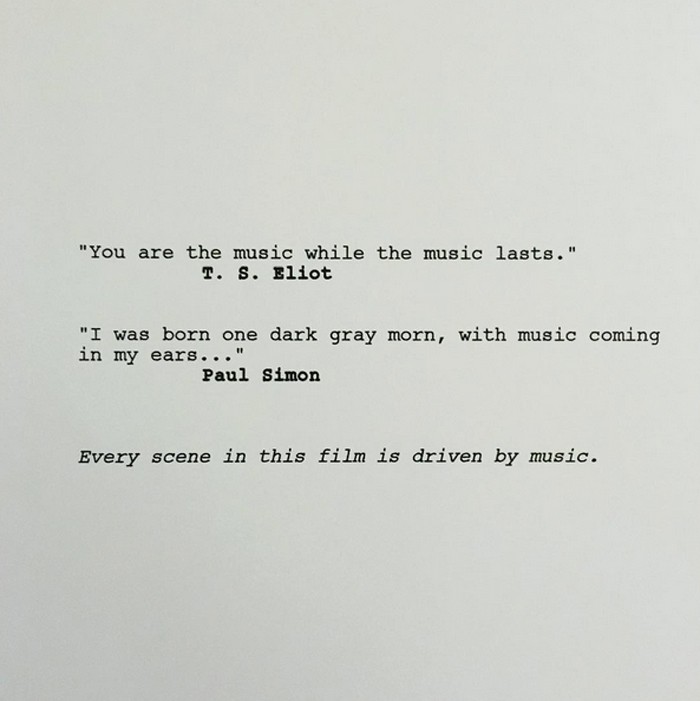 That's the first page of the script as shared by Edgar Wright on Instagram. The first quote is from T.S. Eliot's poem "The Dry Salvages", the third of the Quartets collection published in 1941, and it seems to be meant to describe the lead character, though perhaps a little ominously. The second quote is from the Simon & Garfunkel song "Baby Driver", from their album Bridge Over Troubled Water. Presumably the song will be featured quite prominently, and the third line on this script page indicates it will be accompanied by quite the soundtrack.
As Edgar Wright has previously indicated, "There's about 35 songs in the movie and they range from very famous to more obscure. It's supposed to reflect the character's extremely eclectic taste in music." And with that third line in the script saying, "Every scene in this film is driven by music," you can be sure this movie is going to be about as musical as a film gets without having singing and dancing in the streets. Edgar Wright has always used music masterfully in his films, and this should be no exception.
Baby Driver is slated to hit theaters on August 11 after premiering at SXSW next month.