'Logan' Synopsis Teases Another Connection To 'X-Men' Comics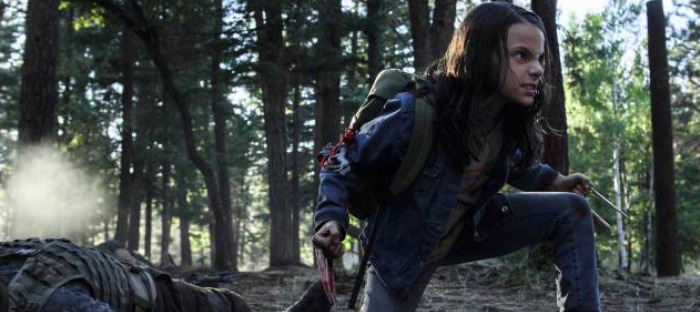 UPDATE: 20th Century Fox has contacted us to say this isn't an official synopsis. The only official synopsis is the short one that was previously released.
I've spoken to a number of people who have seen the first 40 minutes of Logan and were blown away by it, noting that those excellent trailers seem to be selling the actual movie director James Mangold has made. While Hugh Jackman's final Wolverine movie is still a month away from hitting theaters, it will premiere on February 17 at the Berlin Film Festival. So you know the drill: be on the lookout for spoilers, should you want to avoid certain details.
However, the fest's officially synopsis for the film features a few choice phrases that highlight a certain connection to the X-Men comics. If you'd like to know more, read on. If not, you can just note that the festival guide says Logan runs 135 minutes and depart with just that sliver of news. Just know that this could be considered a major spoiler.
UPDATE: This is the only official synopsis:
In the near future, a weary Logan cares for an ailing Professor X in a hide out on the Mexican border. But Logan's attempts to hide from the world and his legacy are up-ended when a young mutant arrives, being pursued by dark forces.
Our original examination of the faux synopsis follows below.
So let's just dive right into that synopsis (via Comic Book Resources):
In 2024 the mutant population has shrunk significantly and the X-Men have disbanded. Logan, whose power to self-heal is dwindling, has surrendered himself to alcohol and now earns a living as a chauffeur. He takes care of the ailing old Professor X whom he keeps hidden away. One day, a female stranger asks Logan to drive a girl named Laura to the Canadian border. At first he refuses, but the Professor has been waiting for a long time for her to appear. Laura possesses an extraordinary fighting prowess and is in many ways like Wolverine. She is pursued by sinister figures working for a powerful corporation; this is because her DNA contains the secret that connects her to Logan. A relentless pursuit begins ... In this third cinematic outing featuring the Marvel comic book character Wolverine we see the superheroes beset by everyday problems. They are aging, ailing and struggling to survive financially. A decrepit Logan is forced to ask himself if he can or even wants to put his remaining powers to good use. It would appear that in the near-future, the times in which they were able to put the world to rights with razor sharp claws and telepathic powers are now over.
If you're a comic book fan, you probably already saw it. If not, here's what you should note and file away: in the comics, Laura Kinney (AKA, X-23) doesn't just share a Mutant power with Logan – she is a clone of Logan, a daughter built in a lab out of his DNA. So when that synopsis says "her DNA contains the secret that connects her to Logan," it certainly feels like a possible confirmation that this plot thread will remain intact on its way to the big screen.
While some of you are surely muttering "Well, duh" at this news, I'm pleasantly surprised. The X-Men movies have always remixed elements of the original comics, picking and choosing and blending things how they saw fit. Laura possibly being an actual Wolverine clone and not just another Mutant with matching powers makes me wonder what other elements from the comics have made it into Logan intact. Plus, we now know whey X-Men: Apocalypse featured a brief scene where Logan's blood was stolen by a mysterious corporation.
Logan opens on March 3, 2017.