UPDATED: 'Transformers: The Last Knight' Extended Super Bowl Spot Is Now Online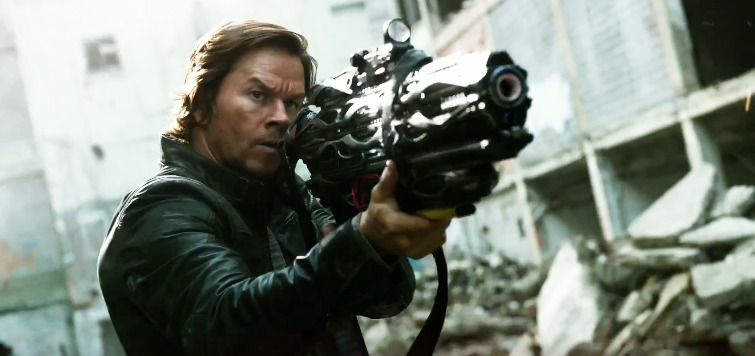 UPDATED: The extended Super Bowl spot that's playing during the game tonight is now online. Watch it after the jump. Our original story follows below.
As has become customary with every blockbuster summer, there are plenty of sequels on the way. One of them will be Transformers: The Last Knight, the next chapter in the franchise based on the best-selling Hasbro toy property. This will be the first sequel that was developed as part of an extensive writers room planning the future of the Transformers franchise for the rest of the decade and beyond, and some new footage has just arrived.
The Super Bowl will viewed by millions who are right in the demographic that Paramount Pictures is hoping to get into theaters this summer for Transformers: The Last Knight, so it should come as no surprise that the studio will have a Super Bowl spot for the sequel playing during the game. For those who don't give a damn about the game and don't want to wait around for it, the Transformers The Last Knight Super Bowl spot has just been released online.
Here's the extended Transformers: The Last Knight Super Bowl spot:
Here's the shorter Super Bowl spot for the movie if you want to see the differences:
Despite visiting the set of Transformers: The Last Knight last year, as well as seeing the first trailer a little while back, we're still not entirely sure about a lot of story details for this sequel. Thankfully, an official synopsis that was just released (read it below) gives us a slightly better ideal, but not enough for us to make complete sense about some of the things we've seen, including the new footage from the Super Bowl spot.
If you missed our set visit coverage, you can check it out right here and over here. Feel free to check out our trailer breakdown where we try to make sense of the previous assembly of footage, albeit without much success.
The Last Knight shatters the core myths of the Transformers franchise, and redefines what it means to be a hero. Humans and Transformers are at war, Optimus Prime is gone. The key to saving our future lies buried in the secrets of the past, in the hidden history of Transformers on Earth. Saving our world falls upon the shoulders of an unlikely alliance: Cade Yeager (Mark Wahlberg); Bumblebee; an English Lord (Sir Anthony Hopkins); and an Oxford Professor (Laura Haddock).
There comes a moment in everyone's life when we are called upon to make a difference. In Transformers: The Last Knight, the hunted will become heroes. Heroes will become villains. Only one world will survive: theirs, or ours.
Transformers: The Last Knight arrives on June 23, 2017.