New 'Star Wars' Posters Reveal A Key Character We Haven't Seen Before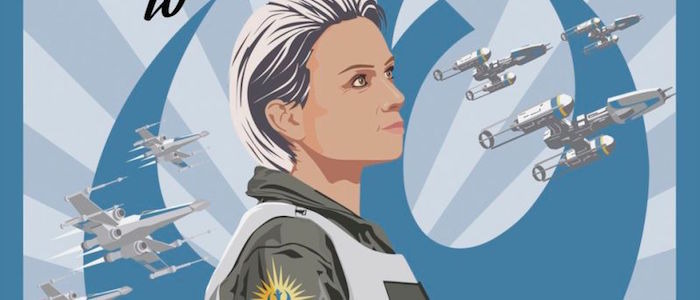 While the decision to gut most of the Star Wars expanded universe decreased the scope of this beloved galaxy for a few years, Lucasfilm has done a fine job of filling in those new blank spaces. New movies, television shows, novels, and comics set across the series' timeline have been coming out at a steady pace, answering (and re-answering) the kind of questions that have fans have had fans talking for decades.
One of those big questions has always been "What happened right after Return of the Jedi?" and Chuck Wendig's Star Wars: Aftermath novels have set out to answer that. In the process, they've introduced a few characters of note to the saga and thanks to a new poster, we finally have our first look at one of them.
With the third and final book in the Aftermath trilogy, titled Star Wars: Aftermath – Empire's End, coming out next month, Del Rey has revealed that the Barnes & Noble edition of the book will come with a double-sided poster with art by Steve Thomas. One side of the poster features Imperial Grand Admiral Rae Sloane, the trilogy's chief villain. It's a cool poster, but this isn't the first time we've seen an official artist depiction of her.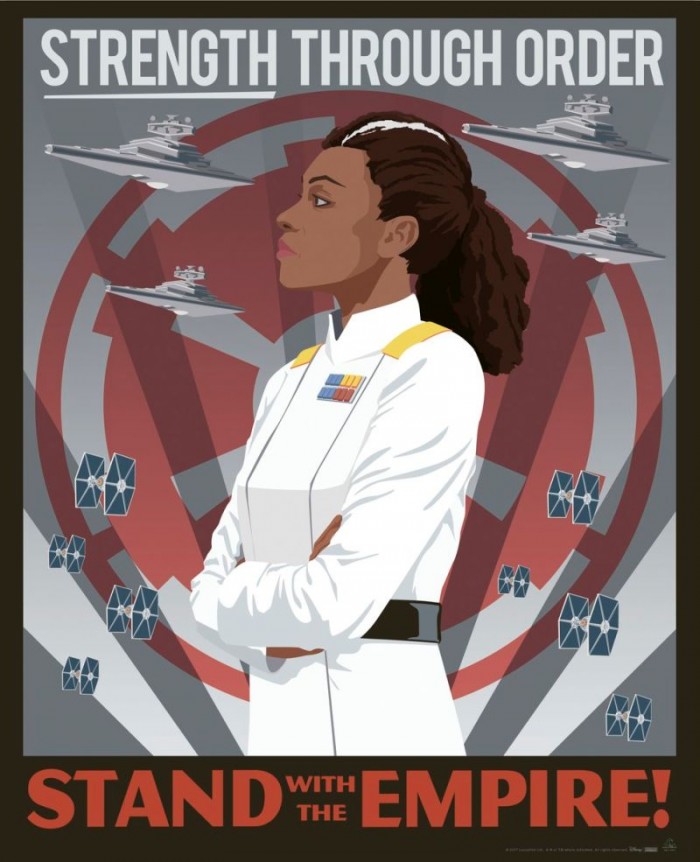 For fans, the big reveal here comes on the other side of the poster. Yep, that's our first real look at Norra Wexley, the Rebel pilot (and tough mother) who serves as the Aftermath series' lead character. Hers is a familiar story: she thought the war was over after the destruction of the second Death Star during the Battle of Endor, but the Empire's refusal to go quietly into the night pulls her back in. I love how this badass pilot is depicted, unapologetically, as a middle-aged mom with graying hair. More storytellers need to realize that women keep on being tough warriors long after their 20s.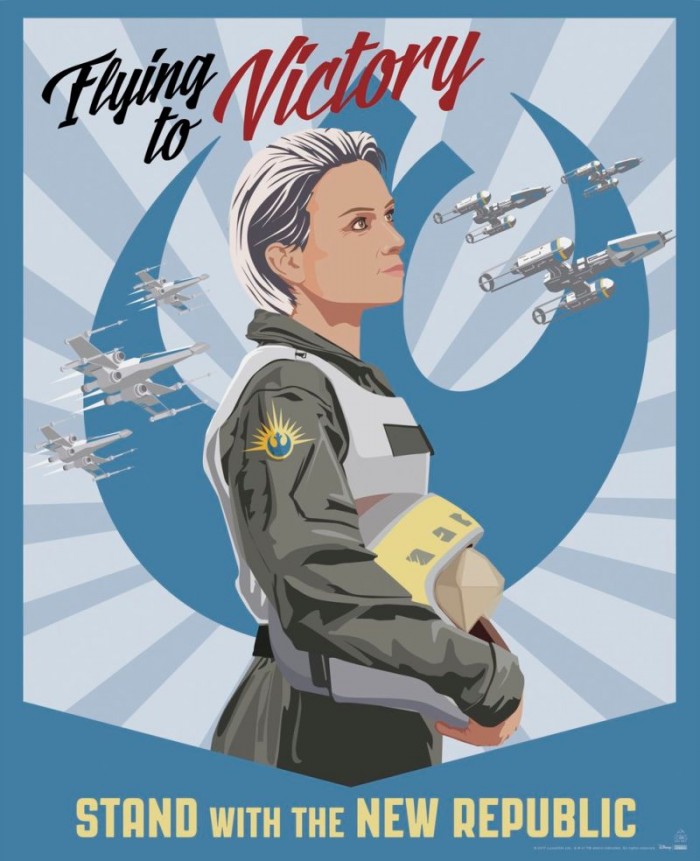 If you haven't read the Aftermath books but the name Norra Wexley rings a bell, you may recall that her son Snap Wexley is actually a supporting character in Star Wars: The Force Awakens. Played by Greg Grunberg, he's a Resistance X-Wing pilot who joins in the assault on Starkiller Base. He's also a major character in Marvel's Poe Dameron comic series.
Star Wars: Aftermath – Empire's End hits shelves on February 21, 2017. A recent except from the novel explored exactly what happened to Lando Calrissian after Endor.