The 2017 SXSW Line-Up Includes 'Baby Driver,' 'American Gods,' And A Special Screening Of 'Alien'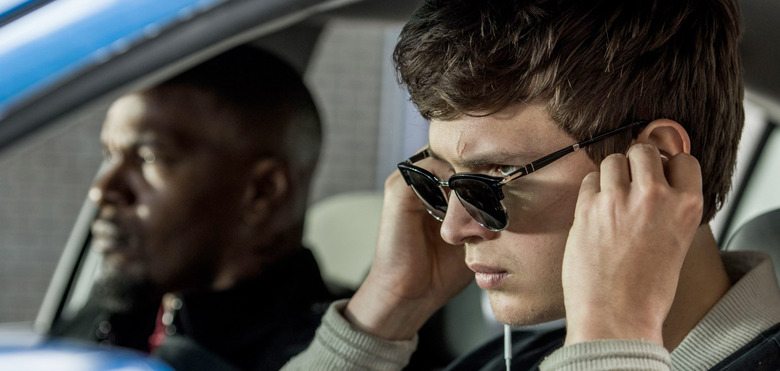 The bulk of the 2017 SXSW Film Festival line-up has been unveiled and it is spectacular. We already knew that Terrence Malick's Song to Song would open this year's fest, but it's now in good company: Edgar Wright's Baby Driver, Ben Wheatley's Free Fire, and Michael Showalter's The Big Sick are among the films playing.
Over the years, SXSW has become one of the most eclectic film festivals in the world, reveling in high art, mainstream popcorn entertainment, sobering non-fiction work, and even a smattering of great trash. This year's film line-up really does reflect those sensibilities. The fest will feature the world premieres of Frank Oz's Muppet Guys Talking ("Five of the original Muppet performers come together for the first time ever to share behind-the-scenes secrets of the Muppets"), Judd Apatow and Michael Bonfiglio's documentary May It Last: A Portrait of the Avett Brothers, and Joe Swanberg's Win It All.
Naturally, the line-up also features "Festival Favorites" that have already premiered, including the well-liked Free Fire, 78/52 (a documentary exploring the shower scene in Psycho), Nacho Vigalondo's wonderful Colossal, the "authentic, unique" rom-com The Big Sick, and the incredibly up-to-date documentary Nobody Speak: Trials of the Free Press.
As with past years, SXSW will also dedicate space to television shows, with the world premiere of Starz's American Gods serving as the headliner. Other shows set to screen include Dear White People, I'm Dying Up Here, and The Son.
The fest will also host a few special event screenings, including repertory screenings of Ridley Scott's Alien and Mamoru Oshii's original Ghost in the Shell. In the past, special screenings like these have often featured special guests, but none have been announced yet.
Naturally, the real joy of a festival like SXSW are all of the gems you stumble across when you inevitably get shut out of the larger films. With 125 movies set to screen this year, surely a few of them will stand out from the pack and make a name for themselves. You can peruse the line-up of films for yourself over on SXSW's official site, should you want to see what else is playing. The Midnighter films (AKA, all of the weird and gross movies, AKA, my favorite part of SXSW) will be announced next week, along with the short film and virtual reality programs.