'Animal Kingdom' Promo: They're Just One Big, Unhappy Family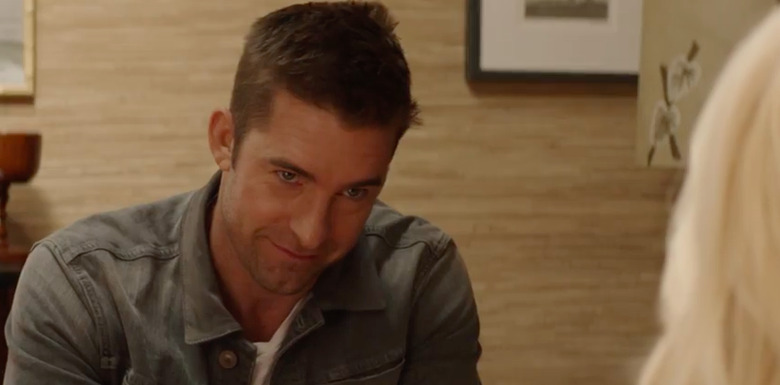 Animal Kingdom is an excellent 2010 Australian crime film that introduced some audiences to Joel Edgerton, Jacki Weaver, Ben Mendelsohn, and others. It also introduced an exciting new talent with director David Michôd, who went on to make the sparse and unsettling post-apocalyptic drama, The Rover, and the Brad Pitt-led Netflix movie, War Machine, which we expected to see last year. A few years after his feature directorial debut came out, TNT decided to turn his first movie into a television series. TNT's Animal Kingdom, which stars Scott Speedman and Ellen Barkin, returns for its second season this summer.
Below, watch the Animal Kingdom season 2 trailer.
Like the movie, season one followed a young man, Josh "J" Cody, going to live with his grandmother, "Smurf" Cody (Ellen Barkin), and her criminal sons. Season one's ratings were consistent, with the finale performing the best in the ratings. The reviews were mostly positive as well, so all in all, Animal Kingdom got off to a fine start at TNT. The Southern California-set crime show co-stars Finn Cole, Shawn Hatosy, Molly Gordon, Ben Robson, and Molly Gordon. A premiere date isn't scheduled yet for season two, which is ten episodes long.
Here's the Animal Kingdom season two promo:
Spoilers for season one of Animal Kingdom, but it ended with Pope (Hatosy), played by Mendelsohn in the film, killing Catherine (Daniella Alonso), who Smurf thought was talking to the cops. That murder is likely going to play a pivotal role in where the show goes next. Based on what's been said about the series, the season finale tees up some events for season two. After the first season of Animal Kingdom, the show still hasn't touched on some major elements from the film, like the more prominent presence of law enforcement in the movie, but perhaps fans of the TNT series and the movie will see more connections in season two.
Here's the official synopsis:
Animal Kingdom is an adrenaline-charged drama starring Emmy and Tony winner Ellen Barkin (Sea of Love, This Boy's Life, Oceans 13) as the matriarch of a Southern California family whose excessive lifestyle is fueled by their criminal activities, with Scott Speedman (The Strangers, The Vow) as her second in command. Shawn Hatosy (Southland, Reckless), Ben Robson (Vikings, Dracula: The Dark Prince), Jake Weary (Pretty Little Liars, It Follows) and Finn Cole (Peaky Blinders, An Inspector Calls) also star.
Animal Kingdom returns to TNT this summer.