Sequel Bits: 'Jurassic World 2,' 'Deadpool 2,' 'Logan,' 'Cars 3,' 'Transformers: The Last Knight'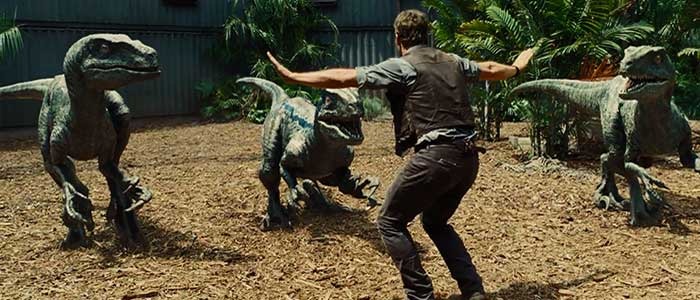 In this edition of Sequel Bits:
J.A. Bayona suggests that Jurassic World 2 will begin filming very soon.
Deadpool 2 will ignore (and maybe mock) X-Men movie continuity.
Hugh Jackman reveals a new poster for Logan.
A Cars 3 video game is on the way.
Saw: Legacy reveals two new cast members...after it has finished filming.
Santiago Cabrera talks about joining Transformers: The Last Knight.
Cameras have begun to roll on the new Tomb Raider.
Getting ready for the journey. pic.twitter.com/EDgsdUJyXv

— JA Bayona (@FilmBayona) January 26, 2017
It's been rumored that the sequel to Jurassic World would begin filming in February and a new tweet from director J.A. Bayona lends some credence to this. As you can see above, he shared a picture of some props, helmets with a very familiar logo, and noted "Getting ready for the journey." If filming does start soon, does that mean we'll be hearing the actual title before long? Because I'm getting tired of writing Jurassic World 2.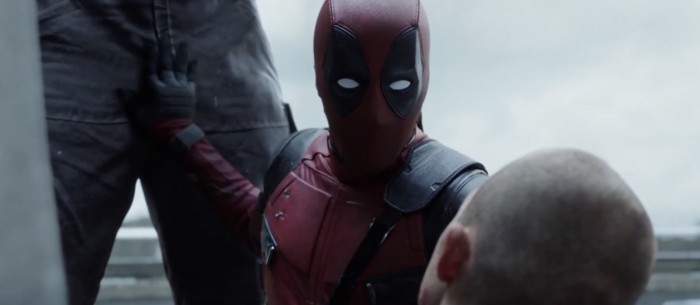 The X-Men movie continuity has gotten so sloppy and confusing that the upcoming Logan has seemingly chosen to take place in its own alternate universe rather than deal with it. Deadpool 2 will take a similar approach, seeing the convoluted timeline as something that should be mocked. As screenwriter Paul Wernick, who wrote the first film alongside Rhett Reese, told The Hollywood Reporter:
What's nice is Deadpool exists in his own universe. He's part of the larger X-Men universe, but in a way he isn't. He interacts with that world but he is in the present. We don't deal with the '60s or the '70s or the future. It's here and now. More than anything, I think he's going to have his fun with what they do in the other franchise. But fortunately, we don't have to play by those same rules. Deadpool is a movie that did break all the rules. And I think we're going to continue to break those rules. That involves knowing that he's in a movie, talking to the audience, breaking that fourth wall, a characteristic that they established so brilliantly in the comics way back when. So yeah, I do think that timelines are something that we can make fun of and don't have to be slave to.
You can read the whole interview at the link above.
LOGAN 3.3.17 pic.twitter.com/hUQSetdNjI

— Hugh Jackman (@RealHughJackman) January 26, 2017
Speaking of new X-Men movies, here's the newest poster for Logan, which invites you to get lost in every scar and crag of the aged Wolverine's face.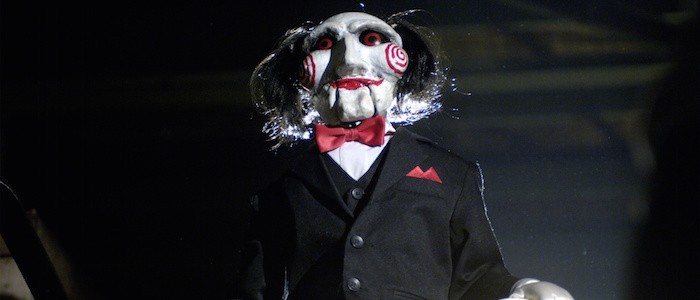 Is it news that Laura Vandervoort and Hannah Anderson have joined the cast of Saw: Legacy? Yeah, of course it is. However, the bigger news may be that Saw: Legacy was already quickly filmed in November and they're just now getting around to announcing members of the cast. That's the Saw way. After all, they used to pump these things out once a year or so. While some Saw movies have been pretty good and others have been awful, I'm very curious to see what the eighth film in the series feels like since they have some new blood at the helm: Daybreakers and Predestination directors Peter and Michael Spierig. Saw Legacy is due out on October 27, 2017.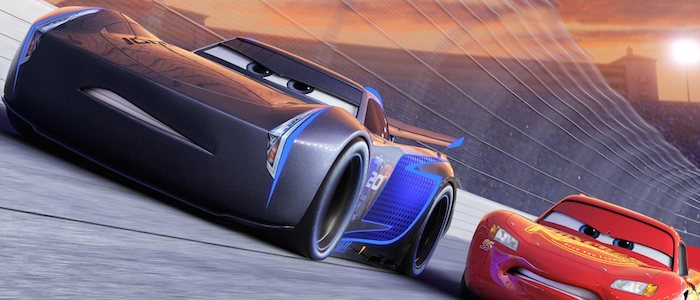 It's not that surprising that a video game based on Pixar's upcoming Cars 3 is on the way. Video games based on new movies have become less common than they used to be, but they're still around. What is surprising is that the game will be developed by Avalanche Software, a company that was shut down when Disney killed the Disney Infinity series last year. However, Warner Bros. Interactive Entertainment resurrected Avalanche, which means that a former Disney game developer is working for Warner Bros. who is working for Disney to make a video game based on a movie made by a studio owned by Disney.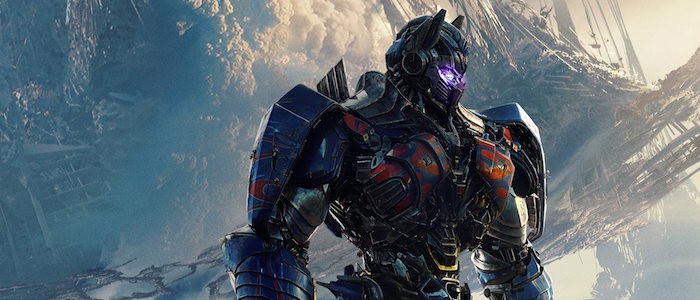 Actor Santiago Cabrera recently spoke about appearing in Transformers: The Last Knight with Sabado El Mercurio (via Transformer World):
Transformers is an opportunity for an actor, because there is a possibility that your name is there and then open other doors or fund projects. But I was also interested in the archetype of the character and the work we did with the American Special Forces to prepare me. It was a great experience and is the biggest I've done.
Honestly, that's a nice way of saying "What, was I going to say no to appearing in a major motion picture that will put me in front of millions of eyes and secure me more gigs in the future? Come on!"
The new Tomb Raider movie has officially begun filming and director Roar Uthaug has marked the occasion with a photo on Instagram. Oscar winner Alicia Vikander is set to star as adventurer Lara Croft (filling in for Angelina Jolie, who played the character in two previous films) and the great Walton Goggins will be the chief villain. Extensive details are unknown, but the film will apparently hew closer to the more recent games in the series, where Lara has become a more human, relatable character. The film is due to hit theaters on March 16, 2018.