An 'Apocalypse Now' Video Game Is Looking For Some Kickstarter Support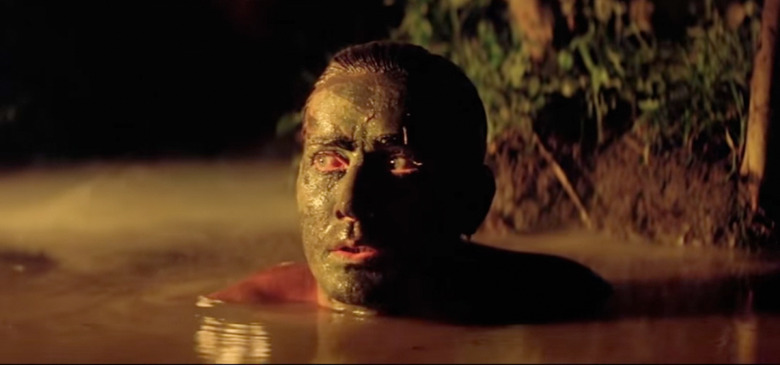 Whenever I get the itch to sit down and watch Apocalypse Now, I always lament the fact that I can't follow it up by playing a video game that allows me to venture into the horrors of the Vietnam War, all while listening to the insane ramblings of Colonel Walter E. Kurtz. Now I won't have to worry about that anymore.
A new Kickstarter project has begun, in association with director Francis Ford Coppola and his American Zoetrope production banner, to create an RPG video game based on the classic 1979 movie starring Marlon Brando, Robert Duvall, Martin Sheen, Dennis Hopper and more.
Find out more about the Apocalypse Now video game after the jump.
Here's how the project is explained at the official Kickstarter page:
The Apocalypse Now video game is looking for just $900,000 for their opening goal in order to you to experience the exquisite joy of being stuck in Vietnam. Here's how the game is described on the Kickstarter page:
Your mission begins in Saigon, where Willard is holed up in a dingy hotel. Audio and visual distortion evoke Willard's emotions and past experiences. The game provides you subjective access to a character who is already nearly insane.
Unlike a traditional RPG, the emphasis is not choosing dialogue, but rather actions and postures. Combat draws from survival horror to emphasize combat avoidance and stealth. This is not Call of Duty in Vietnam.
The people behind this game are not only fans, but experienced video game creators. The team includes creators, designers, directors, writers and producers who have worked on games like Fallout: New Vegas, Pillars of Eternity, The Witcher, Neverwinter Nights 2, Wasteland 2, Torment: Tides of Numenera, Everquest, DC Universe Online, PlanetSide, PlanetSide 2, Star Wars Galaxies and many more classic games.
Honestly, though it doesn't seem like a movie that's begging for a video game adaptation, I can see how this would be a cool RPG and an interesting departure from what we usually get from wartime video games. It wouldn't be the first time a video game has approached war drama in a unique way since there's a video game called Spec Ops: The Line, following a character whose mental health deteriorates as he begins to experience hallucinations and slowly realizes the horror of war.
Since video games take awhile to get made, and this Kickstarter is just getting off the ground to help continue the work these people have already done, it will be quite some time before anyone gets to play it.
Does anyone out there want to play an Apocalypse Now video game?