POTD: 'Aquaman' Cast Gets Together With James Wan For A Table Read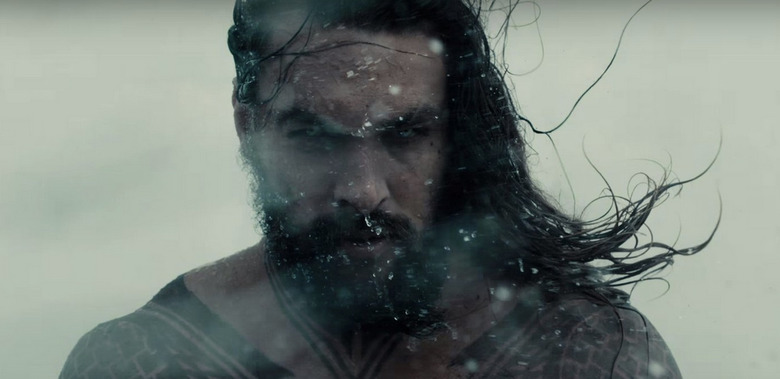 Production on the first big screen iteration of Aquaman is scheduled to being in just a few months. The film is currently in pre-production, and part of the preparation includes getting the principal cast together with director James Wan for a table read.
In fact, that key part of the filmmaking process just happened this week as James Wan posted a photo with the underwater superhero (Jason Momoa) as well as Mera (Amber Heard) and the villainous Ocean Master (Patrick Wilson). Check out the gang getting together after the jump.
Here's the Aquaman cast photo posted by director James Wan on Twitter: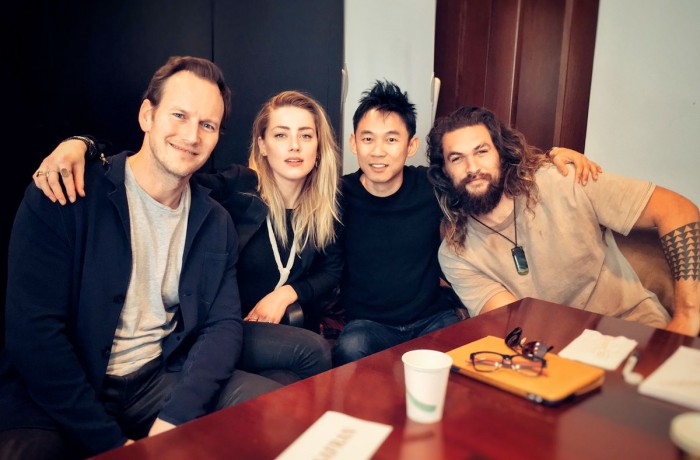 It's nothing spectacular since it's just the three main cast members sitting at a table ready to ready the script, but this is the first time they've all been together for Aquaman, so I suppose that's pretty cool.
As of now, we don't know much about the story for Aquaman, but some intriguing details have come out over the past six or seven months. Aquaman has been called the Wolverine of the DC Extended Universe, and his first big screen outing has been described as an Indiana Jones-like quest. Plus, James Wan has said that he wants the relationship between Aquaman and Mera to feel like a classic action adventure romance.
Beyond that, we know the stunt team from Mad Max: Fury Road has been recruited for the movie, so we should expect some pretty hellacious action if all goes well. But before that, we'll get to see Aquaman and Mera in action in Justice League later this year, which will likely give a tease for what to expect from the oceanic hero's solo adventure. Stay tuned for more.