Ben Mendelsohn And Edie Falco To Star In Nicole Holofcener's Netflix Movie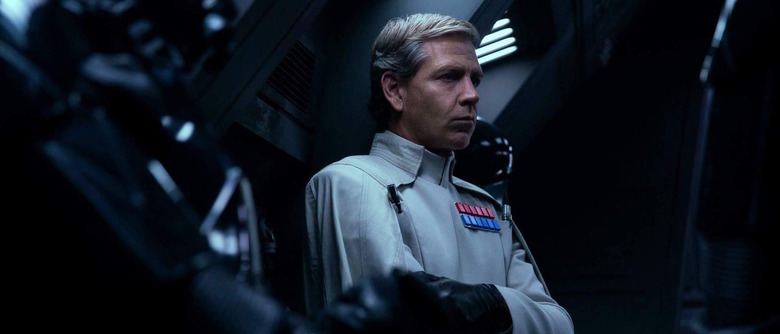 Actor Ben Mendelsohn and Nicole Holofcener (Enough Said) are teaming up to make The Land of Steady Habits. The Rogue One: A Star Wars Story and Una star isn't the only actor to sign up for Holocener's adaptation, which Netflix is financing and distributing worldwide. Edie Falco (Nurse Jackie) and Thomas Mann (Me and Earl and the Dying Girl) will star alongside Mendelsohn, who goes on a clumsy but heartbreaking quest in the story.
Below, learn more about the new Nicole Holofcener project.
According to Deadline, writer-director Nicole Holofcener adapted Ted Thompson's novel of the same name. The story follows Anders Hill (Mendelson), a recent retiree "ensconced in the 'land of steady habits' — a nickname for the affluent, morally strict hamlets of Connecticut that dot his commuter rail line."
Anders, who's in his mid-50s in the film, wants a fresh start, to rid himself of his past habits. With his son (Mann) now grown and his college tuition paid, Anders wants to make some changes, so he leaves his wife (Falco), buys a condo, and gets ready to bask in his newfound sense of freedom...which isn't as fulfilling as he imagined.
Here's the book's synopsis:
Anders Hill, entering his early sixties and seemingly ensconced in the "land of steady habits"—a nickname for the affluent, morally strict hamlets of Connecticut that dot his commuter rail line—abandons his career and family for a new condo and a new life. Stripped of the comforts of his previous identity, Anders turns up at a holiday party full of his ex-wife's friends and is suprised to find that the very world he rejected may be one he needs. Thus Anders embarks on a clumsy, hilarious, and heartbreaking journey to reconcile his past with his present. Like the early work of John Updike, Ted Thompson's first novel finely observes a man in deep conflict with his community.
Anders Hill sounds like a fine role for Mendelsohn, and like a slight departure from some of the more villainous characters he's recently played. Because he's as talented as he is, the actor has been on a roll the past few years: Bloodline, Mississipi Grind, Slow West, Starred Up, The Place Beyond the Pines, Lost River, and a movie that just made over a billion dollars, Rogue One: A Star Wars Story.
Not only did Rogue One introduce millions of kids to Mendelsohn's talents — and supply the world with Ben Mendelsohn action figures — the actor also gave a dominant performance as one of the few members of the Empire who doesn't want to stand around and waste time; Orson Krennic is all about time. Mendelsohn brought urgency to that movie, and we should all look forward to what he brings to Holofcener's adaptation. A performance rarely rings as false in one of her films, so the thought of Mendelsohn and her working together is a pleasing one.