'Tokyo Idols' Review: A Must-See Documentary About Obsessed Middle-Aged J-Pop Fans [Sundance 2017]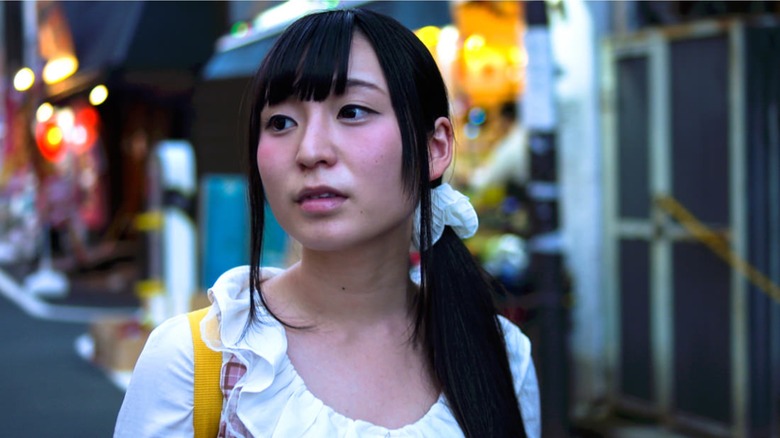 Tokyo Idols is a fascinating must-see documentary which explores the disturbing world of super fandom in the Japanese Idol scene. The mainstream cultural phenomenon has overtaken Japan and is supposedly a one-billion-dollar industry. Imagine spunky, cheery Japanese school girls dressed in anime outfits singing and dancing to clubs filled with middle-aged men. The Idol superfans, usually aged 35 to 50, follow the young teenage female singers and girl bands, some even spending most of their earnings and quitting their jobs to devote their lives to the fandom.
Tokyo Idols Trailer
The film is told through an Idol named Rio who has amassed a large group of super fans who watch her live-streams, come to her concerts, buy her merchandise and are devoted to her. The middle-aged group of "brothers" wear synchronized outfits and dance to her songs using light up glow sticks in highly choreographed dances. One 40-something fan claims that he has attended over 700 Idol concerts in the last year alone, another admits that he spends over $2000 a month on his Idol obsession and no longer can afford to travel to see his family.
Every piece of the Idol fan interaction is paid for. At the Idol's shows, fans buy CDs of music, photos of the girls, t-shirts and a full range of merchandise. They pay to get their picture taken with their favorite idol and more for a personalized autograph. They hold "handshake events" which are like tiny comic-cons where the Idols meet their fans face to face, and for a fee, the men are allowed to share a handshake with their Idol. This is as far as the touching goes, at least according to this documentary.
The fans are described as "nice and supportive father" types, but often they admit on camera that their infatuation with the idols approaches a "romantic" attraction. This is and should be disturbing. But somehow we feel more empathy for these middle-aged fans than we would like to, maybe because it is clear that this is a broader cultural issue. The documentary uses the Idol framework to explain the psychological and cultural intricacies of modern day Japan. It's a fascinating look at a different culture, where women are tasked with winning male admiration, a country that objectifies and values innocence, cuteness, and virginity.
When an Idol gets too old, they "graduate" from the band, leaving space to be filled by younger newcomers. One of the biggest Idol groups AKB48 has a yearly election where hundreds of girls vie for votes, and the top few dozen get elected into the group and are famous for the year. The results are announced on stage in front of a huge stadium; broadcast live on television complete with a firework display. Idols broadcast their lives almost daily, trying to capture a piece of the fanbase.
I do wish that we got to see a bit more of the darker side of this super fandom. I imagine that these Idols have had some creepy experiences with stalker superfans, but the documentary seems to draw a line at the narrative that it ends at the handshake.
/Film Rating: 7.5 out of 10