Rumor: 'Green Lantern' Shortlist Includes Tom Cruise, Bradley Cooper, And Ryan Reynolds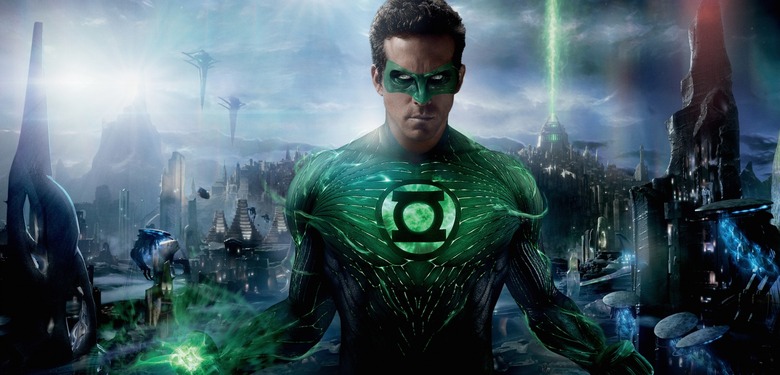 Green Lantern likely won't appear until 2019's Justice League: Part Two. We still don't know which version of the character we'll see first in the DC Cinematic Universe, but producer Charles Roven has said the character's (or characters') role in part two is tentative. We may not even see Hal Jordan or Jon Stewart until Green Lantern Corps in 2020.
We still have a while to go until Green Lantern Corps, but already a shortlist naming six actors Warner Bros. is considering for the role of Hal Jordan has hit the web. The list includes some of the usual suspects and, oddly, Ryan Reynolds, who already played Jordan in the mediocre 2011 film. Below, check out the Hal Jordan shortlist.
According to The Wrap, here's the Hal Jordan shortlist, which you should take with a grain of salt:
Tom Cruise
Bradley Cooper
Ryan Reynolds
Armie Hammer
Joel MccHale
Jake Gyllenhaal
It's always been considered unlikely Reynolds would play Hal Jordan again. He recently even said he wasn't going to appear in any future DC films. After the massive success of Deadpool, it wouldn't be surprising if somebody at Warner Bros. thinks it's a bright idea to bring him back, but Reynolds is easy to rule out unless he's has had a change of heart.
When the studio was searching for an actor to play Hal Jordan for the 2011 film, Bradley Cooper was a strong candidate. He was reportedly close to getting the job, but after auditioning and screen testing and going through the process, he didn't get the part. He later said on The Howard Stern show he was relieved it didn't work out.
Gyllenhaal and Hammer have come close to playing superheroes in the past. The Nightcrawler star almost played Peter Parker in Spider-Man 2 and was considered for Bruce Wayne, a part Armie Hammer was going to play in George Miller's scrapped Justice League. They're the kind of actors that look like they were born to play superheroes, so it's only natural they're often considered for these sorts of roles. Gyllenhaal's career is doing better than ever without making any $100 million dollar movies, though.
Cruise and McHale are the most surprising names on the shortlist. Thinking one of the biggest movie stars ever to live is a good fit for a superhero movie isn't exactly thinking outside-of-the-box, but playing a superhero would make for a first for Cruise. He once told Jimmy Kimmel, as much as he enjoys superhero movies, he's more interested in making other kinds of films, though.