Tim Story Will Direct The 'Shaft' Reboot, Can You Dig It?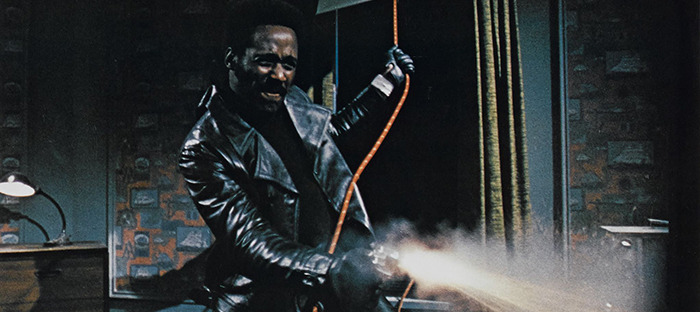 It's been well over a year since we heard anything about the new version of Shaft that New Line has been cooking up with screenwriters Kenya Barris and Alex Barnow, but now we know that Tim Story will be sitting the director's chair.
Deadline has the news about Tim Story being hired as the Shaft reboot director, which indicates the tone we can probably expect from the final film. Although he's dipped his toe into the blockbuster area before with Fantastic Four and its sequel, Story is very much a comedy director, with credits that include Barbershop, Taxi, Think Like a Man, and the two Ride Along movies. The hiring of Barris and Barnow (the creator of Black-ish and an executive producer of The Goldbergs) only reinforces that we'll probably be getting a sillier version of the badass private detective originally played by Richard Roundtree back in 1971, with Deadline suggesting that the new film may follow the son of the original John Shaft.
And to be honest, I have mixed feelings on that. John Shaft is one of the great black action heroes of all time, a smooth-talking, fast-thinking, streetwise private detective who knows how to get the job done and looks good doing it. Gordon Parks' original film retains all of its energy today and there's a reason it's the first title on most people's lips whenever the "blaxploitation" movement is brought up. It's just a damn cool movie and Shaft is a damn cool guy, a fact that was not lost on director John Singleton when he cast Samuel L. Jackson as John Shaft II (the original character's nephew) in his pretty good 2000 film.
So I can't help but think about this 2015 open letter written by comic book writer and novelist David F. Walker (whose current Power Man and Iron Fist book is excellent) where he writes: "We can leave the superheroics to the white guys, but the black hero can only be heroic if he is wrapped in a comedic package. I believe I speak for many people when I say, 'No thanks, and fuck you.'"
The fact that New Line has hired a black filmmaker to helm the new Shaft is an important step, but I still can't help but wonder what a comedic take on this character could actually contribute. If you want a silly blaxploitation riff, there's always Black Dynamite. Why not just let Shaft be Shaft and put him on a case where he, as his theme song goes, won't cop out when there's danger all about?
We'll surely be hearing more about this in the near future.