'The Division' Movie Lands Oscar-Winner Stephen Gaghan To Direct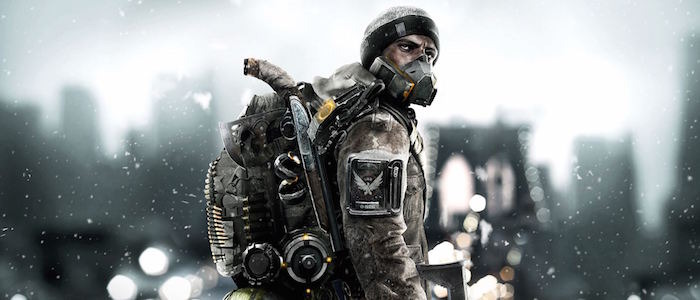 Another video game adaptation, another opening sentence about whether or not this will finally be the one to break the dreaded video game movie curse! At the very least, the upcoming adaptation of The Division is starting to stack itself with talent, first with stars Jake Gyllenhaal and Jessica Chastain and now writer/director Stephen Gaghan.
The news comes to us by way of Variety, who also have this quote straight from Gaghan himself:
I'm excited to work with Ubisoft Motion Pictures and collaborate with their team at Massive Entertainment to bring The Division to the big screen. They're great guys, exceptionally creative, and willing to take risks. The game has been an enormous success, in large part due to the visual landscape they created, their vision of a mid-apocalyptic Manhattan. It's immersive, wonderfully strange, and yet familiar, filled with possibilities. It's also remarkable to be able to collaborate with Jessica Chastain and Jake Gyllenhaal early in the process. We all feel the story Ubisoft created is more relevant than ever.
For those who don't know, The Division (which is a member of the Tom Clancy franchise of games) is set in a near-future where a smallpox pandemic ravages the population of New York City following a mysterious terrorist attack. The player is a member of the Strategic Homeland Division and they must explore a decimated city, attempting to restore order and get to the bottom of who started the crisis in the first place. I have not played the game myself, but I know more than a few people who have enjoyed it...even as they've grappled with its gung-ho and often icky politics.
But it's those politics that make Gaghan such an interesting choice for this material. After winning an Academy Award for writing Steven Soderbergh's Traffic, Gaghan went on to write and direct Syriana, a scorching and critically lauded thriller set against the oil and gas industry at home and abroad. Gaghan is not a guy known for dodging the tricky questions and pulling his punches, so I imagine his take on The Division may be a little more nuanced than the video game itself. His next movie, Gold, is due out in theaters this month.
This is an interesting time for Ubisoft, whose attempt to spin their popular video game franchise Assassin's Creed into a film series fell off a tall tower, missed the convenient pile of hay, and landed with a splat last month. They claim that the film adaptation of Splinter Cell is sill in development, but we've been hearing that for years. I wouldn't be surprised if The Division is the next Ubisoft movie to actually get made. I certainly hope if fares better than the similarly stacked-with-talent Assassin's Creed.