'Before I Fall' Trailer: Zoey Deutch Stars In Teenage 'Groundhog Day'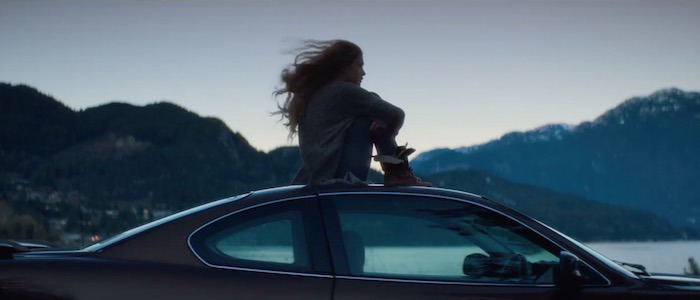 What would Groundhog Day look like if it starred sullen teenagers instead of Bill Murray? It would probably look a lot like Before I Fall, which takes the whole "one person repeats the same day over and over again" template and applies a whole bunch of teen angst. The new trailer has arrived ahead of the film's premiere at the Sundance Film Festival this weekend, so give it a watch and see what the folks in Park City may be talking about in a few days.
Zoey Deutch, one of the brightest spots in Richard Linklater's Everybody Wants Some!! and the only bright spot in Vampire Academy, stars as a high school student who has a particularly bad day that concludes with her getting in a horrible car accident. But then she wakes up and it's a day earlier and she and finds herself pulling a Tom Cruise in Edge of Tomorrow: live, die, repeat. Can she break out of this loop by learning some kind of difficult lesson about life and friendship and what-not? Maybe! Probably! There's an immediately obvious YA sheen to the whole movie (and it is based on the young adult novel of the same name by Lauren Oliver), so your mileage with this one may vary depending on your stomach for that stuff.
Before I Fall is directed by Ry Russo-Young, written by Maria Maggenti, and also stars Halston Sage, Logan Miller, Kian Lawley, Elena Kampouris, Cynthy Wu, Medalion Rahimi, Diego Boneta, and Jennifer Beals. It will premiere at Sundance this Saturday before opening in theaters on March 3, 2017.
You can check out the official synopsis below or watch the first trailer
.
What if you had only one day to change absolutely everything? Samantha Kingston has everything: the perfect friends, the perfect guy, and a seemingly perfect future. Then, everything changes. After one fateful night, Sam wakes up with no future at all. Trapped reliving the same day over and over, she begins to question just how perfect her life really was. As she begins to untangle the mystery of a life suddenly derailed, she must also unwind the secrets of the people closest to her, and discover the power of a single day to make a difference, not just in her own life, but in the lives of those around her–before she runs out of time for good.