A Future 'American Crime Story' Season Will Focus On The Monica Lewinsky Scandal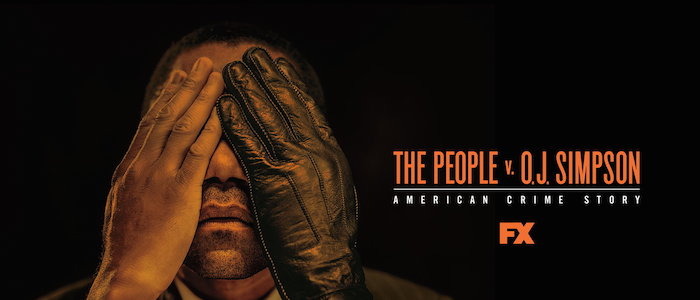 2016 ended up, somehow, being the year of the O.J. Simpson trial. While O.J.: Made in America was one of the best documentaries of the year, American Crime Story: The People v. O.J. Simpson was one of the best television shows of the year, with both projects capturing the same material from different (and complementary!) angles. It was a strong start for the latest Ryan Murphy production and if future seasons maintain a similar level of quality, the show as a whole could be an all-timer.
We now know that one future season of American Crime Story will tackle another one of the most infamous moments of the '90s: the Monica Lewinsky scandal and the impeachment of President Bill Clinton.
According to an article over at The Hollywood Reporter, Murphy and his fellow producers have optioned the rights to Jeffrey Toobin's 2000 book A Vast Conspiracy: The Real Sex Scandal That Nearly Brought Down a President. If that name rings a bell, that's because Toobin also wrote The Run of His Life: The People v. O.J. Simpson, the source material for the first season of American Crime Story. Hey, why stray from a path that worked so well before?
Like the Simpson trial, the Monica Lewinsky scandal is the kind of event that has become so distorted by time and perspective that it demands a thorough examination. And beyond that, it's just plain full of natural drama, fascinating characters, and impossibly high stakes. We're talking about a moment in American history where the extramarital affairs of the most powerful man in the world divided a nation and while President Clinton was eventually acquitted of perjury and obstruction of justice, but you can still feel the shockwaves today. Hell, you felt them last year during the election whenever anyone in the United States showcased a distrust for the Clinton name.
In other words: sounds like damn good television. THR reports that Murphy is already meeting with actresses to play Lewinsky and Linda Tripp, another key player in the scandal.
However, this season may be a few years off. The next season of American Crime Story will focus on the aftermath of Hurricane Katrina and the already-announced third season will follow the 1997 murder of Gianni Versace at the hands of serial killer Andrew Cunanan. So maybe the Lewinsky scandal will be season four? And if so, we have a long time to wait, as season two won't even air until 2018.