'Resident Evil: The Final Chapter' Is Auctioning Off Over 600 Props This Month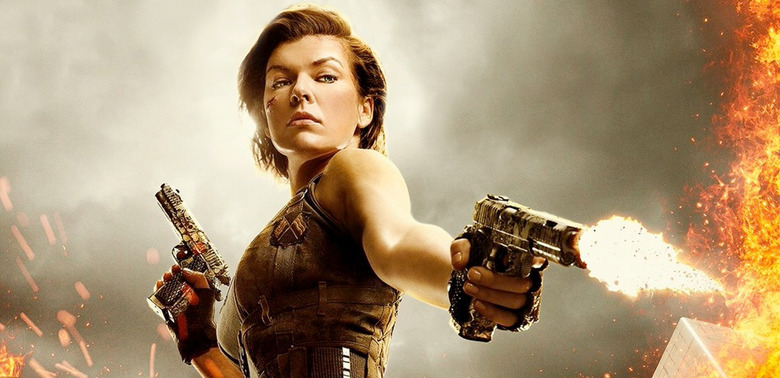 If you're a fan of the Resident Evil franchise, then you probably already know that Resident Evil: The Final Chapter is coming to theaters in 10 days. But what you may not know is that if you have some extra money lying around, you can try to get your hands on some props that were used in the last installment of the video game movie franchise.
Premiere Props will be holding an auction the day after Resident Evil: The Final Chapter hits theaters that will have over 600 props from the movie available for bidding. This includes smaller props, such as guns and knives wielded by characters, as well as entire costumes worn by stars such as Milla Jovovich and Ali Larter.
Find out about some of the items in the Resident Evil The Final Chapter props auction after the jump.
These are just some of the items that will be available for auction later this month:
There's some really cool stuff here for Resident Evil fans. Some of these weapon props look cool as hell, and then there's some that are simultaneously creepy and goofy, like that stuffed zombie dog. Of course, none of these things are going to come cheap, so hopefully you have some cash stowed away to pay for an item or two if you're interested.
The auction doesn't take place live until later this month, but if you're interested in bidding, you can already start through websites such as iCollector.com, LiveAucitioneers.com and Invaluable.com right now. Or you can set up phone bidding with someone at Premiere Props. Anyone interested can place proxy bids up until the auction goes live at 11am PT on January 28th.