That 'Y: The Last Man' Series Is Still Trekking Onward At FX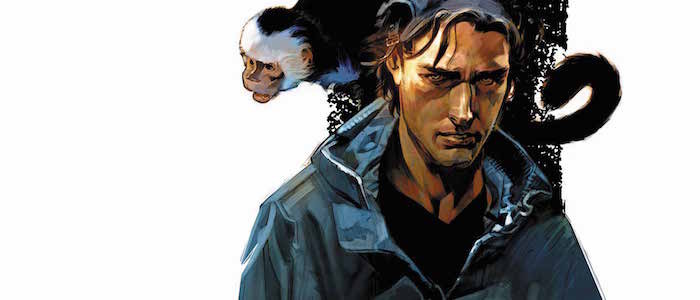 If you asked me to assemble a list of my favorite comic series of all time, books that I would recommend to anyone, even people who weren't comic book fans, writer Brian K. Vaughan and artist Pia Guerra's Y: The Last Man would probably land somewhere near the top of the list. It's a stirring adventure story, a brutally honest coming-of-age tale, and one of the most politically charged and thoughtful post-apocalyptic narratives ever told. And don't get me started on that perfect final issue. Seriously. I'll start blubbering like a baby.
So I greeted the news that FX was looking to develop the comic into a television series with the mix of excitement and skepticism that I greet any upcoming adaptation of something I love. And while it's still early days yet, we do have an update on the show.
The latest update comes to us from the Television Critics Association press tour (via IGN), where Nick Gad, FX's President of Original Programming, said that things are coming along:
We're supposed to get a script in the next couple months [...] It's going to be an ongoing series.
That script is being written by Brian K. Vaughan himself and showrunner Michael Green, who just jumped on board the project back in November. While Vaughan has spearheaded a number of incredible comics (including Ex Machina and Saga), he's also a veteran television writer at this point, having worked on Lost and Under the Dome. Green is a veteran of Smallville, Everwood, Heroes, Kings, and the upcoming American Gods series coming to Starz. He's also been blowing up in the feature film world, with credits on Logan, Alien: Covenant, Blade Runner: 2049, and Murder on the Orient Express. He's also credited on Green Lantern, but it's probably time we absolved everyone who worked on that movie of their sins.
Y: The Last Man follows a young man named Yorick Brown his pet Capuchin monkey, Ampersand, who are the only male survivors of a mysterious plague that wipes out every living mammal with Y chromosome on the face of the planet. His resulting road trip across an America where 49% of the population suddenly perished is fascinating and funny and weird and tragic and perfect material for an ongoing television series. It's thoughtful, humane science fiction and if the show captures what made the source material special, we're in for a treat.
And it's about time Y: The Last Man got made! It was originally going to be a feature film directed by D.J. Caruso nearly a decade ago. And then 10 Cloverfield Lane director Dan Trachtenberg tried to get it made. TV may be the right place for this material to have the proper amount of stretching room and FX, a network with no shortage of fine, daring television shows, may be the ideal home. Hopefully, this where everything finally comes together.