Sequel Bits: '10 Cloverfield Lane,' 'Fantastic Beasts And Where To Find Them 2,' 'Pitch Perfect 3,' 'Annabelle 2'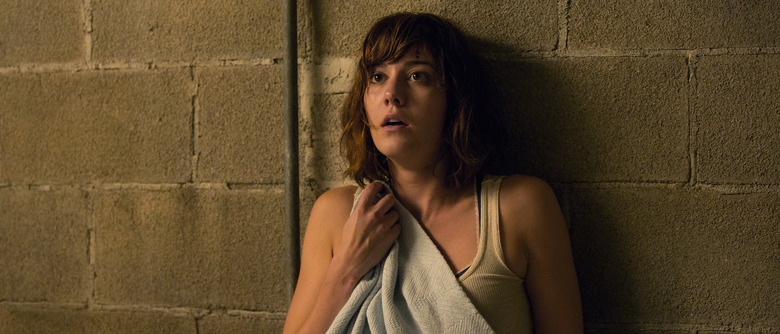 In this edition of Sequel Bits:
Mary Elizabeth Winstead would love to make a 10 Cloverfield Lane sequel.
Zoe Kravitz talks about her expanded role in Fantastic Beasts and Where to Find Them 2.
Hailee Steinfeld confirms that she'll be back for Pitch Perfect 3.
Check out a creepy new photo from Annabelle 2.
Fright Night 3 is a thing that could happen.
Soundtrack lists for T2 Trainspotting and Fifty Shades Darker have been revealed.
Dan Trachtenberg's 10 Cloverfield Lane ends on an intentional cliffhanger, with Mary Elizabeth Winstead's Michelle making a big decision after being presented with a literal fork in the road. And while the anthology format of the Cloverfield movies probably means we'll never get to see what happens next, Winstead says she'd be down for a sequel:
I know that Dan and I would love to continue that story. The anthology series is where they are going with it, so whether or not that ever comes back to Michelle's story, I'm not sure. But I know Dan always had more in mind, so I would love the opportunity to explore that. If anybody would every let us do that, we would jump on it.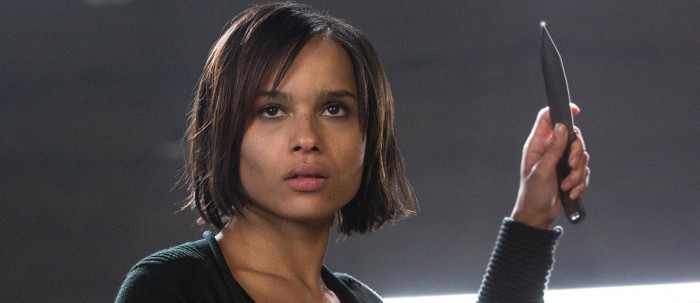 Zoe Kravitz has a blink-and-you'll-miss-it role in Fantastic Beasts and Where to Find Them, playing Leta Lestrange, a witch glimpsed in a photograph among Newt Scamander's possessions. Naturally, that was just the groundwork for her role in the sequel, which begins shooting this summer. Speaking with Collider, she talked about signing on to the series without reading the script:
I'm very excited. The one day I was on set for that, and also for my audition process, being able to work with Eddie [Redmayne] and David [Yates] was incredible. The script was very under wraps, so even signing onto it, I hadn't read the script. I just went off of who was involved, and J.K. Rowling and the Harry Potter films, so I knew it was going to be incredible, especially with how involved J.K. is. And then, I got to see the film, after I was already signed on, and it exceeded my expectations. That was a really interesting experience, to sit back and watch a movie that you loved, and then get to walk out and say, "I get to be in that!" It's a very cool thing.
She also spoke about Leta's "complex relationship" with Newt:
I think there's a few ahead. The relationship between Leta and Newt Scamander is a complex relationship, so I think there will be a lot of time for that to grow and develop, which will be fun.
Considering that Leta shares a surname with Bellatrix Lestrange (the villain played by Helena Bonham Carter in the original Harry Potter movies), we can probably expect some kind of revelation about her...
RELAX, pitches. I'm here. #PitchPerfect
A photo posted by hailee steinfeld (@haileesteinfeld) on
Earlier this month, Anna Kendrick shared a picture of the Pitch Perfect 3 cast on her Instagram feed, which included a number of familiar faces like Rebel Wilson (Fat Amy), Chrissie Fit (Flo), Shelley Regner (Ashley), Ester Dean (Cynthia Rose), Hana Mae Lee (Lilly), Brittany Snow (Chloe), Anna Camp (Aubrey) and Kelley Jakle (Jessica). Not present was Hailee Steinfeld's Emily. However, Steinfeld took to her own personal Instagram page to confirm that yes, the rookie singer will be back for part three, even if she wasn't present in Anna Kendrick's big group photo.
Lloyd Kaufman's Troma Entertainment has been producing gross, weird, and supremely niche genre entertainment for decades now and the mere existence of the cheekily titled Return to Return Nuke 'Em High AKA Vol. 2 is a reminder that no one makes them as fast and filthy as these people. As the title implies, this is a sequel to 2013's Return to Nuke 'Em High, which was a sequel to 1994's Class of Nuke 'Em High 3: The Good, the Bad and the Subhumanoid, which was a sequel to 1991's Class of Nuke 'Em High 2: Subhumanoid Meltdown, which was the first follow-up to 1986's Class of Nuke 'Em High. Here's what you can expect in this latest entry:
"Return to Return to Nuke 'Em High aka Volume 2" is the explosive finale of Lloyd Kaufman's inspired two-part indie event film, the continuation of the compelling adventure of Lauren and Chrissy, two lesbian lovers who must face and defeat the most corrupt and evil forces ever to descend upon Tromaville...and the world! When a perverse conspiracy is launched by the demented CEO of a multi-national "organic food" company, our heroines become embroiled in a death defying fight to restore their own humanity, while at the same time saving the entire world from enslavement and the apocalypse. Will they survive?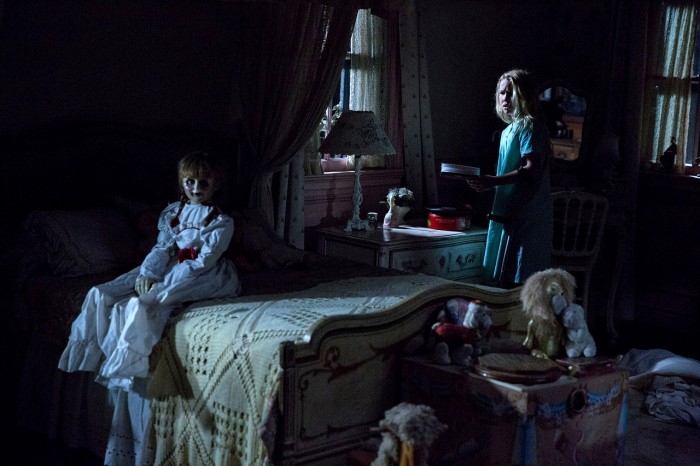 As one of the few members of the Annabelle fan club, I'm very interested in what Annabelle 2 (due out this August) has in store for us, especially since Lights Out director David F. Sandberg is at the helm. At the very least, this new still from the film promises more creepy shots of that creepy doll sitting in creepy places and looking creepy. Here's the synopsis:
Annabelle 2 tells the tale of a dollmaker and his wife who, several years after the tragic death of their little girl, welcome a nun and several girls from a shuttered orphanage into their home. Very soon, however, they become the target of the dollmaker's possessed creation, Annabelle.
2 more years and the 'Fright Night' copyrights come back to papa. Oh the things I'm going to do #CopyrightActOf1976 pic.twitter.com/gVgtH7pV8T

— Tom Holland (@RealTomHolland) January 7, 2017
The original 1985 Fright Night is one of the most entertaining horror movies of the '8os and its 1988 sequel is pretty fun, too. And bucking the usual trend of horror remakes, the 2011 remake starring Anton Yelchin and Colin Farrell is also very good, making this one of the most reliable horror franchises out there. Of course, you have to ignore 2013's straight-to-video Fright Night 2: New Blood, but that's easy enough. Now, director Tom Holland, who helmed the original movie, is hinting that he may have plans for the series...in two years...when he gets the rights to the title and characters back. So be on the lookout for Fright Night 3 in a few years, but know that it will be a sequel to Fright Night II, not Fright Night 2. This could be confusing.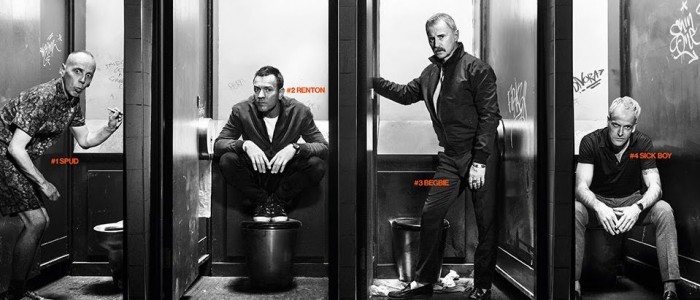 The soundtrack for Danny Boyle's Trainspotting is one of the most famous collection of songs ever assembled for movie made in the '90s, with Iggy Pop's "Lust For Life" and Underworld's "Born Sloppy" taking on new life following their use in the film. So the soundtrack for T2 Trainspotting should be carefully examined after the track listing arrived a little too early (it was taken down, but you can see a screen shot below). Although the soundtrack includes a remix of "Lust For Life"and an Underworld track called "Slow Slippy" (a sequel of sorts, perhaps?), the bulk of the artists are new.
Speaking of soundtracks, the full track list for Fifty Shades Darker has been unveiled and it's  star-studded affair, topped by Zayn and Taylor Swift's "I Don't Wanna Live Forever." The soundtrack for the first film as an enormous hit, so expect this one to be similarly omnipresent. In addition to the songs, the soundtrack also includes a few tracks from Danny Elfman's musical score.