2016 Golden Tomato Winners Announced: Find Out The Best Reviewed Movies And TV Shows Of The Year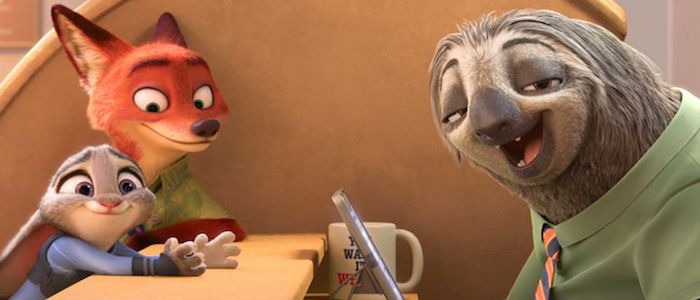 There are a handful of movie websites I visit every single day for both work and avoiding work and Rotten Tomatoes as one of them. As the internet's most popular (and also most prone to fanboy raging) movie review aggregate site, Rotten Tomatoes assembles reviews from critics and tabulates a score based on the number of positive reactions versus negative reactions. The resulting percentage is worn as badge of honor for movies that are well-liked and treated as proof that "critics don't get it" by movies that are not.
But you surely know all of this already because you're reading a movie website and also probably stop by Rotten Tomatoes on a semi-regular basis to learn the critical consensus on a given movie. Anyway, the reason we're here now is that the 2016 Golden Tomato winners, the round-up of the best-reviewed movies and television shows of last year, have been revealed.
In order to qualify for this honor, a movie must have at least 40 reviews and must have been released in theaters in 2016. A TV show must have at least 20 reviews, including at least five reviews from "top critics." The tricky thing about reading (and enjoying) Rotten Tomatoes is to understand that there isn't a unique way to register a mixed review. That means that a film that is widely liked will always score higher than a film that a smaller group is wildly passionate about. In a weird way, these winners are more about the least-disliked movies of 2016 rather than the most liked.
Disney's animated film Zootopia led the awards as the best-reviewed wide release of 2016, with Taika Waititi's Hunt For the Wilderpeople being named the best-reviewed limited release film. In the television section, Atlanta won the distinction of being the best-reviewed new show while Transparent season 3 was the best-reviewed returning show. Other films were awarded in subcategories, with Captain America: Civil War being named the best-reviewed comic book movie, Moonlight the best-reviewed drama, and Arrival the best-reviewed science fiction/fantasy film (all of which made our site-wide top 15 0f 2016). Television winners also included Supergirl, The Americans, and O.J.: Made in America.
Here's the complete list of winners:
Best-Reviewed Movies
Wide Release – "Zootopia" (98%)
Limited Release – "Hunt for the Wilderpeople" (97%)
Best Movie UK – "Eye in the Sky" (95%)
Best Movie AU – "Hacksaw Ridge" (86%)
Best-Reviewed Movies by Genre
Action — "Hacksaw Ridge" (86%)
Animation — "Zootopia" (98%)
Comedy — "Love & Friendship" (98%)
Comic Book/Graphic Novel — "Captain America: Civil War" (90%)
Documentary — "Weiner" (97%)
Drama — "Moonlight" (98%)
Foreign Language — "Things to Come (L'avenir)" (100%)
Horror — "The Witch" (91%)
Kids/Family (live action) — "The Jungle Book" (94%)
Musical/Music Film — "La La Land" (92%)
Romance — "Southside with You" (91%)
Sci-Fi/Fantasy — "Arrival" (94%)
Thriller — "Hell or High Water" (98%)
Best-Reviewed TV Shows
New Show — "Atlanta" (100%)
Returning Show — "Transparent": Season 3 (100%)
Best-Review TV Shows by Genre
TV Drama — "The Americans": Season 4 (99%)
TV Comedy — "Atlanta" (100%)
TV Sci-Fi/Fantasy/Horror — "Supergirl": Season 2 (100%)
TV Movie/Miniseries — "Roots" (97%)
Documentary Series — "O.J.: Made in America" (100%)