The Best & Worst Sketches From Felicity Jones' 'Saturday Night Live'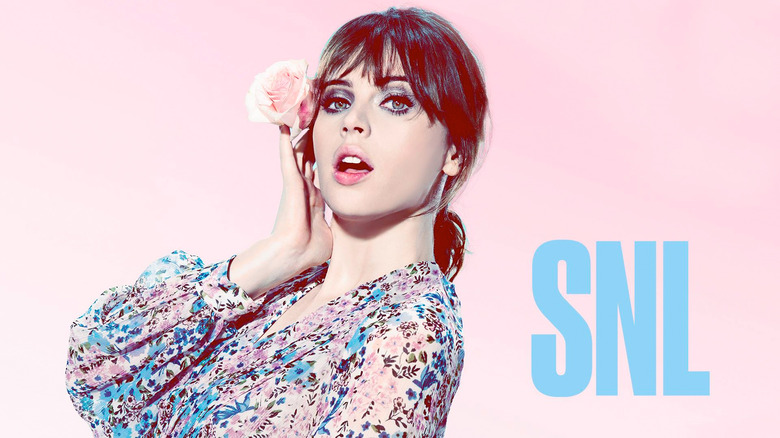 This weekend brought the first episode of Saturday Night Live in 2017, and the writers had a tough time coming back from break. Hosted by Felicity Jones, the episode started off strong with the cold open featuring the return of Alec Baldwin as Donald Trump, but then it takes a sharp turn into being more than a rough return for the late night sketch show.
We recount the best and worst sketches from the Felicity Jones hosted Saturday Night Live after the jump.
The Best
Donald Trump Press Conference – Man, SNL really packed a bunch of the headling-making antics of president-elect Donald Trump into this one sketch, and it worked out pretty well. While it slowed down and lost steam a bit towards the end, including an unneeded use of Kenan Thompson as Steve Harvey (sure, this is something ridiculous happening in real life, but they didn't really do anything to heighten that silliness), it was still a high point that SNL couldn't top the rest of the night.
Theatre Donor – This is a pretty goofy sketch, but Mikey Day's physical comedy in this sketch made me laugh a bit (including when the bald headpiece got displaced slightly on his forehead). However, I will not that despite this being very funny thanks to Day's throwing himself all about the wheelchair, it was also a tad bit depressing in a way. But I guess I'll just push that deep down with the rest of my feelings until they're unleashed in some kind of mid-life crisis.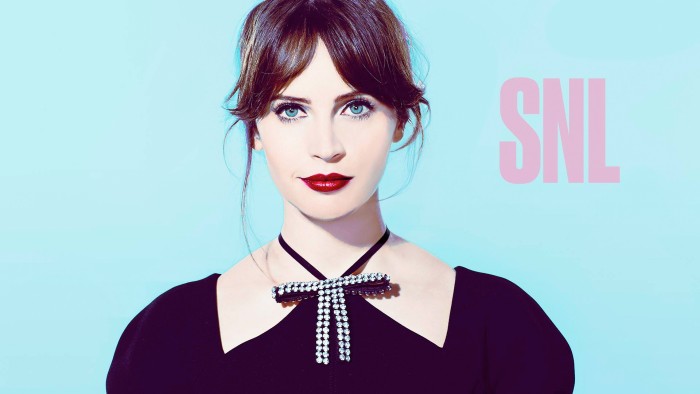 The Average
Susan B. Anthony – In one of his stand-up specials, Aziz Ansari (who is hosting SNL next week) has a great bit about how no one ever sees any contemporary ghosts, but only people from decades or even centuries ago. SNL has taken another approach to that idea by having the ghost of Susan B. Anthony be a little out of touch with the modern world and even a little annoying as a group of women try to get a cab after finishing a walkthrough of her museum. But she's certainly not more annoying than the group of women themselves, which is kind of the idea, but the sketch doesn't really go anywhere beyond the premise, though it is fairly amusing.
Movie Interview – Even though hearing Felicity Jones, Beck Bennett and Kyle Mooney talk so earnestly about a movie so ridiculous does inspire a bit of a chuckle, it still wasn't really laugh out loud hilarious. Seeing a clip from the movie helped a bit, and the mocking of Fandango itself was a funny jab, but still, this wasn't anything noteworthy.
Beard Hunk – Saturday Night Live has done parodies of The Bachelor like this before, and this one certainly had some funny moments from the batshit crazy contestants, but it wasn't one of the best. It was fun to see Felicity Jones play one of the nightmarish women this time, but the sketch as a whole wasn't anything special.
The Worst
The Princess and the Curse – The theme of this episode of SNL was having a funny basic premise that didn't really go anywhere, and this one was no exception. On top of that, this was one of the weaker basic premises that didn't feel like it could sustain an entire sketch. The production quality added something to it, but I can't help but feel like it might have worked better live.
Shondra & Malik – What is Vanessa Bayer even doing in this sketch? This pre-recorded segment feels like a first draft. I really don't have anything else to say beyond that. This just felt sloppy and uninspired.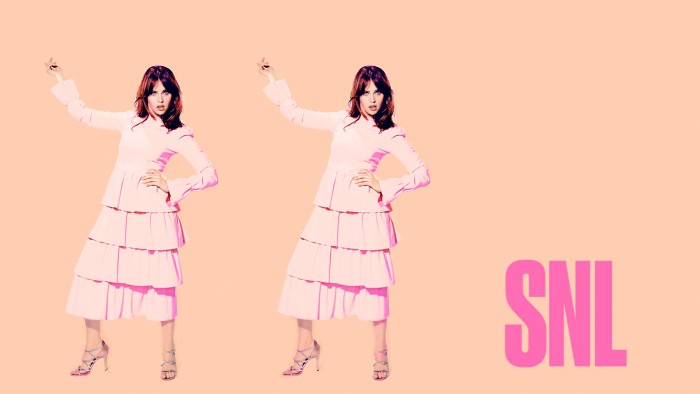 Weekend Update
As long as Weekend Update has all the nonsense of the impending Donald Trump presidency to poke fun at, this will probably be one of the best segments of the night for the next four years. They have some great jabs at the headlines and all the craziness that ensued recently. My favorite segment is Michael Che's extended run on the similarities between the police and black people. It feels like a great stand-up bit in the making.
Pete Davidson's First Impressions – It seems weird to have Pete Davidson come out and do this segment himself rather than just adding it to the cavalcade of political jokes spouted by Colin Jost and Michael Che. But presumably he wrote this himself and it was better to break up the normal Weekend Update format a tad. It was a solid bit by Davidson either way.
Beck Bennett – I don't know where the hell this came from or why. I think Beck Bennett is very funny, but this was not a good segment. It felt like a last minute addition where someone told Beck Bennett just to wing it.
The Host
While Felicity Jones started rough with a very stilted monologue (it was obvious she was very nervous), she became a little more natural as the night went on. Even at the end of this monologue, she got more comfortable when Tina Fey showed up like a Princess Leia monologue. The monologue even poked fun at the fact that SNL gets reviewed way too much by people like myself, as well as poking fun at the fact that sometimes they don't know how to end a sketch, and that Kenan Thompson has been on the show forever. Other than that, Jones didn't really have much to do this episode,
The MVP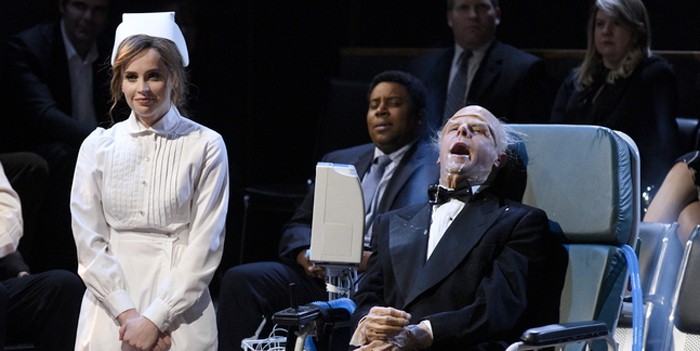 Mikey Day – There wasn't really a big standout from this week's show, mostly because it was such a bland episode, but seeing Mikey Day's physical side of comedy was a nice change of pace. It's always great to see a comedian do something a little more outside of their wheelhouse, and this was especially so with Mikey Day in the Theatre Donor sketch. He's really come into his stride as a featured player, and I wouldn't be surprised if he ends up as a permanent addition to the cast next season. Additional kudos goes to him for mastering that creepy look on Donald Trump Jr.'s face.
The Final Word
Well, this was certainly a rough start for Saturday Night Live in 2017. But maybe the writers and cast just needed some time to get their bearings again after the holiday break. Aziz Ansari is hosting next week for the first time, so maybe a seasoned comedian who is used to performing live and writing his own material will help liven the place up a bit.
This coming week we're covering the Sundance Film Festival, so doing a full review of SNL might be tough in the middle of all that. As of now, it's up in the air as to whether I'll be able to make it happen, but at the very least, I might be able just to call out the best sketches and leave it at that. We'll see what happens.