'John Wick: Chapter 2' TV Spot: Don't Stab The Devil In The Back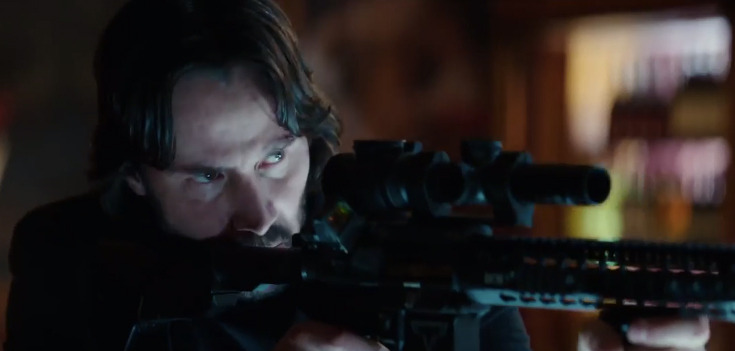 Ensuring that there will be at least one great action movie this year, John Wick: Chapter 2 is hitting theaters in about a month. Keanu Reeves is back as the titular assassin, and he looks even deadlier this time.
A new John Wick 2 TV spot has arrived online, featuring a couple awesome new moments of action, including a sequence that takes place in a room full of mirrors, and a chase that doesn't end so well for one motorcyclist. As Ian McShane cautions to a soon-to-be-dead bad guy, "You stabbed the devil in the back, and now he's coming again." So Keanu Reeves will really be the devil this time, instead of The Devil's Advocate.
Watch the new John Wick 2 TV spot after the jump.
But that's not all the John Wick tidings we have in honor of the forthcoming sequel. Recounting all of the violence from the first movie, including plenty of headshots, a John Wick supercut has been assembled by the studio, running through all of the various bodies that the assassin left in his wake the first time around. And it's all set to the lively orchestral sounds of the finale from Tchaikovsky's world famous "1812 Overture." Watch the video that has been dubbed a "Symphony of Violence" right here:
John Wick: Chapter 2 didn't quite make my Top 10 Most Anticipated Movies of 2017 list, but it was an honorable mention. I can't wait to see that glorious action that director Chad Stahelski, a former stunt coordinator and one of the co-directors of the first film has in store for us. Since he has quite the background in fight choreography and stunts, we can expect this to be another ass-kicking fest for Keanu Reeves to guide us through.
The rest of the cast includes new characters played by Keanu Reeves' The Matrix mentor Laurence Fishburne as well as Ruby Rose, Riccardo Scamarcio, Peter Serafinowicz and Common, as well as returning characters Aurelio (John Leguizamo), Charon (Lance Reddick), and of course Winston (Ian McShane).
Oh, and here's a new poster that debuted to go along with the new TV spot: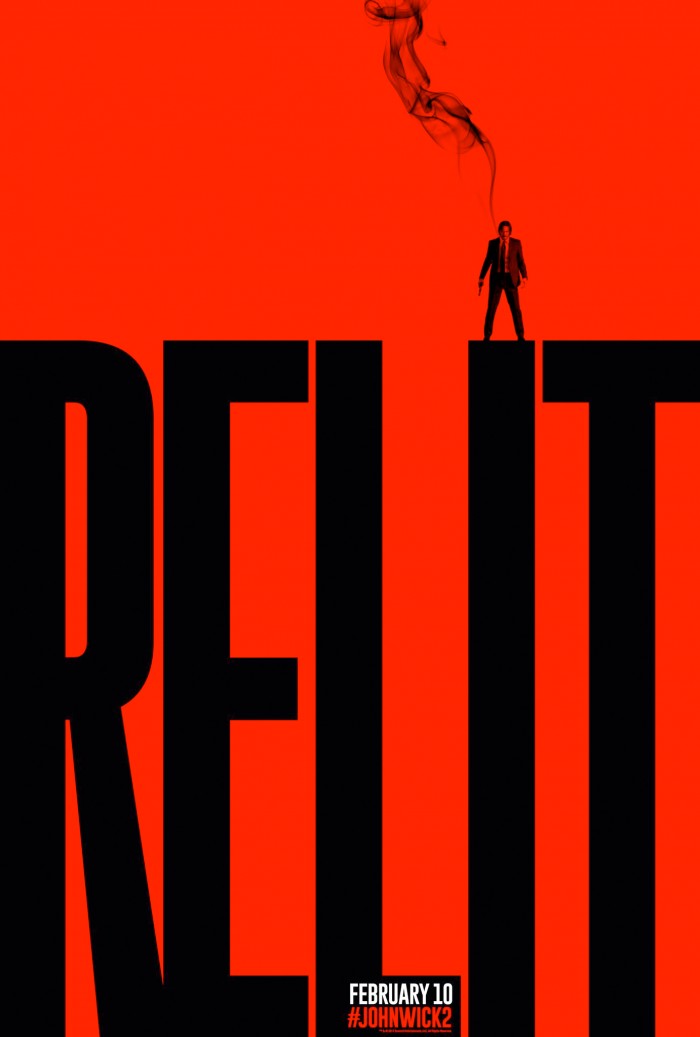 In this next chapter following the 2014 hit, legendary hitman John Wick (Keanu Reeves) is forced back out of retirement by a former associate plotting to seize control of a shadowy international assassins' guild. Bound by a blood oath to help him, John travels to Rome where he squares off against some of the world's deadliest killers.
John Wick: Chapter 2 arrives on February 10.