Anna Kendrick Getting Jolly As A Female Santa Claus For Disney Comedy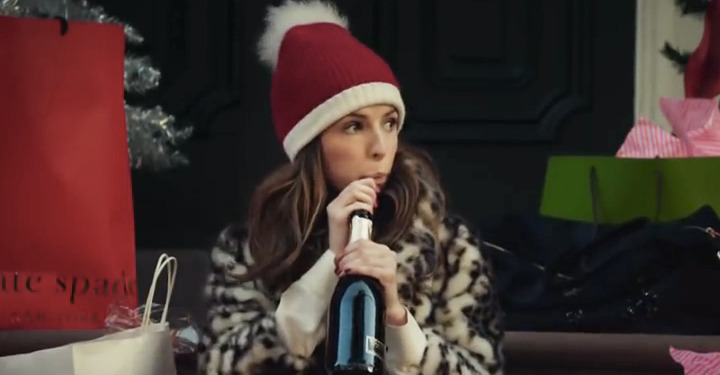 After setting Kevin Hart to play Santa Claus in a holiday comedy called Dashing Through the Snow, Disney is looking to shake up the traditional image of jolly old St. Nick in another big way.
Anna Kendrick is in talks to star in a holiday comedy currently going by the title Nicole, which revolves around Santa Claus' daughter who is suddenly forced to take over the family business. Find out more about the Anna Kendrick Santa Claus movie after the jump.Variety has the report on the project, which finds Santa Claus retiring from his post as the man who delivers presents all around the world. The job was meant to be passed down to his son, but just before he's ready to take off on Christmas Eve, he gets cold feet. And that leaves Santa's daughter Nicole as the only one who can make Christmas happen.
That sounds like a harmless enough premise, though I'm somewhat surprised that Disney didn't try to go the route of just rebooting The Santa Clause with Anna Kendrick taking over the mantle that way. Then again, if they did that, it comes with all the baggage of the goofy sequels, so it's probably much easier (and preferred) to do something new.
Miss Congeniality writer and producer Marc Lawrence will direct the comedy, and he also wrote the script. The filmmaker hasn't been behind the camera since The Rewrite back in 2014, one of several Hugh Grant comedies that he's also directed and wrote. Those other films include a mixed bag of romantic comedies such as Did You Hear About the Morgans?, Music and Lyrics and Two Weeks Notice.
Anna Kendrick has been rather busy as of late with a variety of movies such as the R-rated comedy Mike and Dave Need Wedding Dates, the indie family drama The Hollars, the action thriller The Accountant, the animated musical Trolls and another wedding comedy called Table 19 coming later this year. Plus, she's also getting ready to start shooting Pitch Perfect 3. This won't be her first time delving into Christmas territory either since she also starred in the indie comedy Happy Christmas.
I think seeing Anna Kendrick, who is just wonderful, in a Santa Claus comedy sounds like it could be good fun. Families are always on the lookout for a new Christmas comedy to add to their yearly holiday movie roster, and since Anna Kendrick has so many fans, it's bound to become a favorite with enough of them to be successful.