What Are The Most Popular TV Shows On Netflix By State? [Infographic]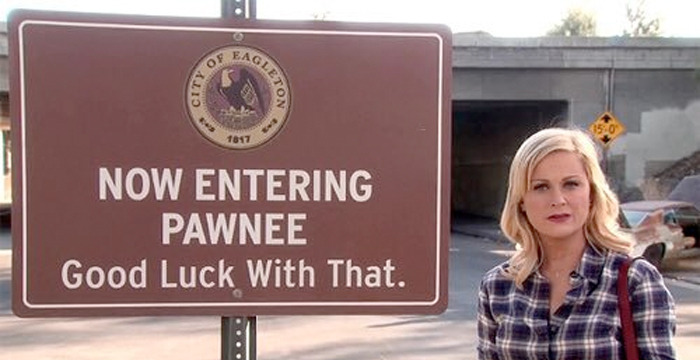 There are millions of Netflix subscribers all around the United States, and they all have that one show that they just can't stop binging over and over again. Well, one internet provider decided to find out what the most popular Netflix show is in each state by looking at the top 75 shows streaming on Netflix and cross-referencing them with Google Trends data.
So what is the most popular Netflix TV show in your state? Find out after the jump.
Here's the map of the most popular Netflix TV shows by state from HighSpeedInternet.com (via AV Club):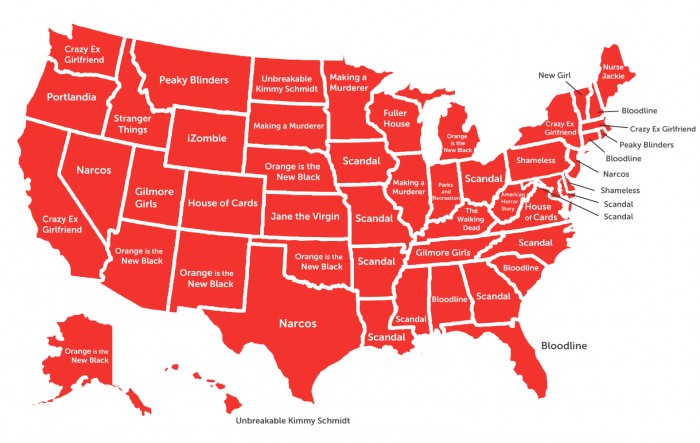 Frankly, I was surprised to see Scandal come out on top as the most popular in no less than 10 states. The next closest shows were Orange Is The New Black and Bloodline with six and five states respectively. After that there are a handful of shows with two or three states.
What's cool is seeing that some states in which some of these shows take place have clearly fallen in love with their respective shows. Portlandia came out on top in Oregon, and Parks and Recreation is the most popular in Indiana. But for some reason, Wisconsin is the only state that loves Fuller House, and Kentucky loves The Walking Dead. There might be something creepy happening in West Virginia too, because they love American Horror Story.
There are some other conclusions that HighSpeedInternet.com attempts to draw, but none are quite as interesting as this infographic showing how are tastes are defined by state.