'Clinical' Trailer: A Visceral Psychological Thriller About Post-Traumatic Stress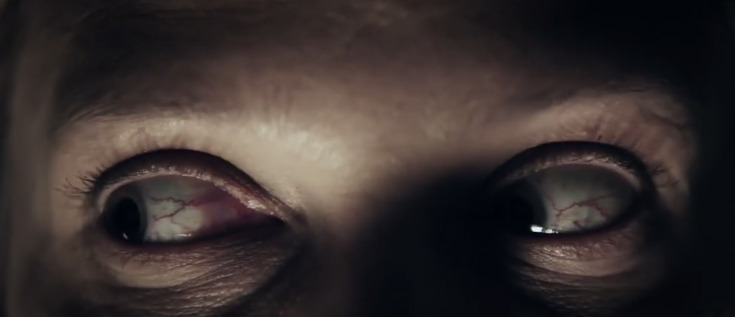 Netflix has always had a large library of streaming content, but in the next few years, they're hoping that 50% of their library will be made up of original programming. But if they're looking to have ample content in every genre, they have some work to do in building their original horror/thriller library. So far they've only released Rebirth, I Am the Pretty Thing That Lives in the House and Mercy, but now they have a new one coming to theaters on Friday the 13th.
Clinical will hit the streaming service this weekend, and the first trailer has just arrived. While it does have some rather horrific imagery, this doesn't look like your typical horror film. Instead, this appears to be a visceral psychological thriller that brings the real life horror of post-traumatic stress to life.
Watch the Clinical trailer after the jump.
Here's the official synopsis of the movie:
A psychiatrist tries to put her life back together after a violent attack by seeking to repair the life of a new patient, but he has his own terrifying history.
That's pretty much what we see play out in the trailer, and with no hints of any kind of supernatural elements, it appears that the terror in question is all coming from within the mind of the psychiatrist played by Vinessa Shaw (The Hills Have Eyes). Taking a psychiatric disorder like this and turning it into the monster of a horror film is a rather novel approach, one that may prove to be even scarier than a slasher or a monster, because there's no easy way to stop the trauma that exists inside your own mind.
The cast for Clinical keeps things low key with William Atherton (Ghostbusters) as Jane's psychiatrist and Aaron Stanford (12 Monkeys) and Sydney Tamiia Poitier (Death Proof) giving supporting performances. Sometimes these kinds of movies can deliver the biggest surprises, so maybe Netflix has some competition for the theatrical horror flick The Bye Bye Man hitting the big screen this weekend.
Clinical is directed by Alistair Legrand who co-wrote the script with Luke Harvis. As far as we know, it will be awhile before there's another Netflix original movie in the horror genre. But since Netflix likes surprising their subscribers with projects that no one has heard about before, maybe there are some secret horror movies waiting to be unleashed on us this year. In the meantime, you can watch Clinical starting on January 13.