'Avengers: Infinity War' Will Have Spider-Man And Gamora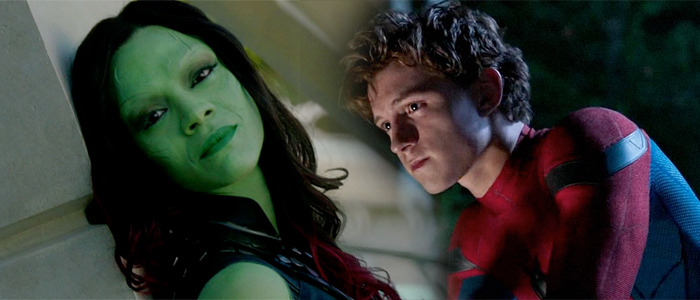 With The Avengers: Infinity War production beginning soon, it sounds like Marvel Studios knows that they won't be able to keep the cast of the massive superhero sequel under wraps, because confirmation of two more cast members has just come to light.
Thanks to two different interviews, we've learned that Zoe Saldana will make an appearance as her Guardians of the Galaxy character Gamora, and that recent Marvel Cinematic Universe addition Tom Holland will swing into action as Spider-Man. Find out what each of the stars had to say about their additions to The Avengers Infinity War cast below.
First up, MTV News chatted with Zoe Saldana at the Golden Globes on Sunday, and she confirmed that Gamora will be joining the previously confirmed Chris Pratt in The Avengers: Infinity War. She hasn't read the script yet though:
I don't know when they're going to let me read it. I'm not looking forward to the 5 hours of green make up, but every time I finally arrive on set I feel so happy and lucky to be there.
Since The Avengers: Infinity War is expected to round up all the superheroes in the Marvel Cinematic Universe, this isn't a surprise. Vin Diesel also said last year that "the Guardians will be included in Avengers: Infinity War," and a recent casting call listed each of the individual Guardians (which also includes Bradley Cooper as Rocket Raccoon and Dave Bautista as Drax).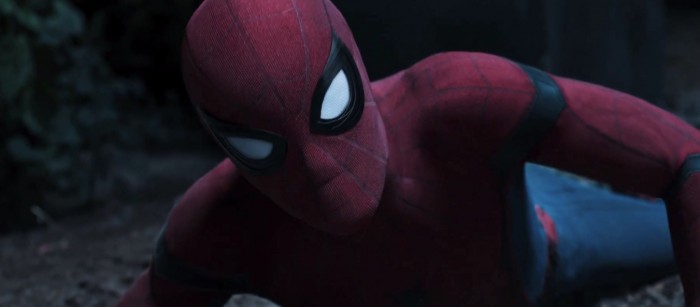 The rest of the names on that casting call included all the expected members of The Avengers, as well as the additions of Black Panther (Chadwick Boseman), Ant-Man (Paul Rudd) and Doctor Strange (Benedict Cumberbatch). But one name suspiciously absent was Tom Holland as Spider-Man. This, combined with uncertainty from Tom Holland himself, led some fans to believe that maybe Spidey would sit out at least the first of the two Avengers sequels slated for consecutive summers 2018 and 2019. But don't worry, the webslinger won't be on the bench.
Holland recently sat down with Italian magazine L'Uomo Vogue (via ComicBook.com), and he confirmed that he'll be part of The Avengers: Infinity War. Here's a clunky English translation of what Holland said:
The approval for the role in Spider-Man arrives personally also by Robert Downey Jr. and Chris Evans 'They who convinced the Marvel: the producers wanted to be sure that I was the right person before entrusting three films over the next four years, including Avengers: Infinity War. 
So Downey and Evans went to bat for Holland to land the role of Spidey in general, vouching that he could handle the pressure of doing three big movies like this in the span of four years. The fact that Holland himself mentions The Avengers: Infinity War by name instead of it being assumed is good news for anyone worried that Spidey wouldn't make an appearance.
The Avengers: Infinity War is going to be yet another unprecedented kind of superhero movie where even more franchises come together for a single sequel that will shake up box office records and pack theaters on May 4, 2018. With production getting closer, we're bound to start hearing more details, so stay tuned.