Star Wars Bits: New 'Episode 8 Rumors,' Han Solo Filming Locations, And 'Rogue One' Toys You'll Never Own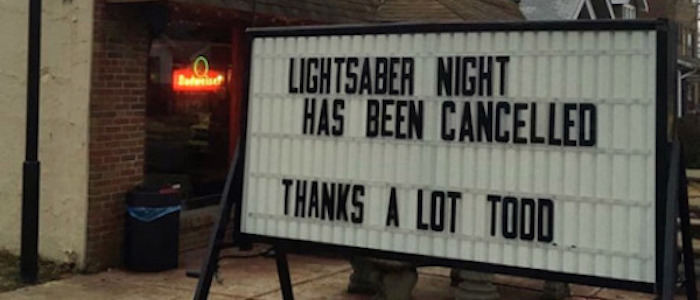 In this edition of Star Wars Bits:
A possible connection between Star Wars: Episode 8 and Star Wars Rebels.
The Han Solo movie may be filming in some pretty exotic locations.
Does Kylo Ren have a new ship in Star Wars: Episode 8?
Tom Hardy brushes off those Episode 8 cameo rumors.
New stories about the visual effects of Rogue One: A Star Wars Story.
More Rogue One easter eggs dissected.
New Star Wars Rebels synopses and clips revealed.
Check out the Rogue One Disney Infinity Figures that will never get made.
And more!
Making Star Wars has a very interesting scoop about a possible connection between the animated Star Wars shows and Star Wars: Episode 8 that some fans may see as a spoiler. If that sounds like something you'd rather avoid, scroll down to the next section.
According to the site, Convorees will play a significant role in Episode 8. Originally introduced in Star Wars: The Clone Wars before showing up again in Star Wars Rebels, these little bird aliens are very cute and suspiciously present during important moments involving characters strong in the Force. Making Star Wars speculates that these creatures are the "protectors of Ahch-to" we heard about last month and their appearance on Rebels and The Clone Wars certainly aligns with that story. Here's one especially intriguing interesting observation:
In Episode VIII we have Luke Skywalker on an island on Ahch-To. What's he doing there? Are these space owls how the Jedi beat the Sith even further? After twenty years of the Sith dominating the galaxy, destroying Kyber crystals and desecrating Jedi holy places like Jedah, is this how the Jedi preserved their memories? Are the convors how they recovered what Palpatine destroyed?
Hmm. Hmmm.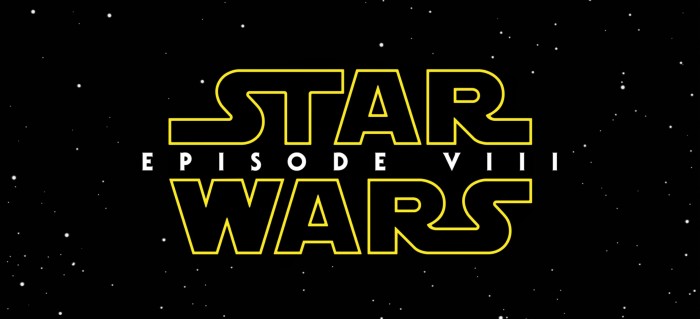 While we're on the subject of stories from Making Star Wars, the site also reports that Kylo Ren will pilot a new personal ship in Episode 8, a riff on his grandfather's old TIE Advanced:
We've heard a credible rumor that in Star Wars: Episode VIII Kylo Ren has a personal ship. The ship, like some of his new costume will seem a little familiar as it is a First Order TIE Advanced. His ship is slightly unlike his grandfather's used in the attack against the rebels at the Death Star trench. The fuselage is sort of pill shaped like the TIE Striker in Rogue One. They actually built the ship physically at Pinewood according to our friends near the sets.
Naturally, this rumor (as well as the one above) should be taken with a grain of salt for now. However, Making Star Wars has a pretty solid track record with this stuff...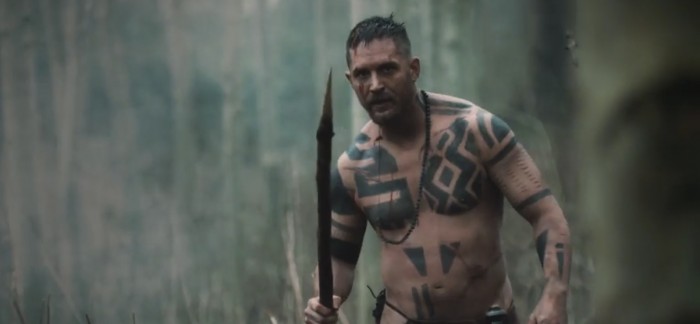 Is Tom Hardy playing a First Order Stormtrooper in Star Wars: Episode 8? The rumor originated some time ago and it makes a certain amount of sense. After all, Daniel Craig cameoed as a Stormtrooper in The Force Awakens, playing the guard who gets Jedi mind tricked by Rey at Starkiller Base. Of course, Hardy played coy when asked by The Hollywood Reporter about the rumors, responding: "I don't know if I can even say that. Where did you hear that?" When he was told the rumors originated from the internet, he replied with "Ah, the internet is a glorious web of deceit and misinformation, isn't it?" So he didn't confirm anything...but he also denied nothing.
EXCLUSIVE first look at #EpisodeVIII coming soon... #PopCultureQuest pic.twitter.com/yL52bpbIY2

— Pop Culture Quest (@popculturequest) January 6, 2017
While we may not know anything concrete about a Tom Hardy cameo in Episode 8, it certainly does look like Mark Hamill's Pop Culture Quest web series may debut something from Rian Johnson's upcoming sequel. While Hamill himself has a habit of trolling his fans on Twitter, this announcement comes from the show's official Twitter page, not his personal page. So take from that what you will.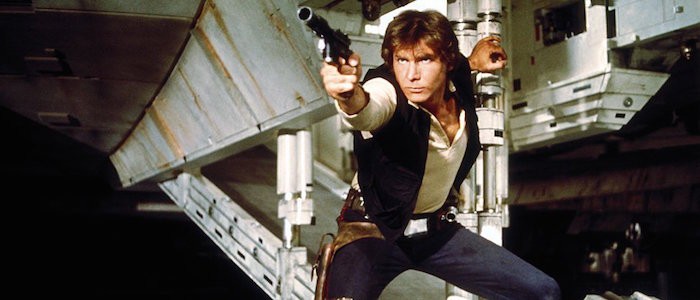 Between Skellig Michael in The Force Awakens, the Maldives in Rogue One, and Dubrovnik in Episode 8, the new Star Wars movies have literally been circling the globe in search of unique locations to double as alien planets. According to the Spanish site ElBlogDeCineEspanol (via Star Wars News Net), Chris Miller and Phil Lord's Han Solo spin-off movie will follow suit, filming in Italy, Spain and Fuerteventerua in the Canary Islands. Fuerteventerua is home to both beautiful beaches and incredible mountains, so it remains to be seen which area will be utilized for the film. After all, this is Star Wars we're talking about – a Star Wars planet can't have beaches and mountains.
Donald Glover's Atlanta won two Golden Globes on Sunday night, taking home statuettes for Best Television Series – Musical or Comedy and Best Performance by an Actor in a Television Series – Musical or Comedy. Of course, Variety found time to talk to him about playing Lando Calrissian in the Han Solo spin-off and you can watch the brief interview above.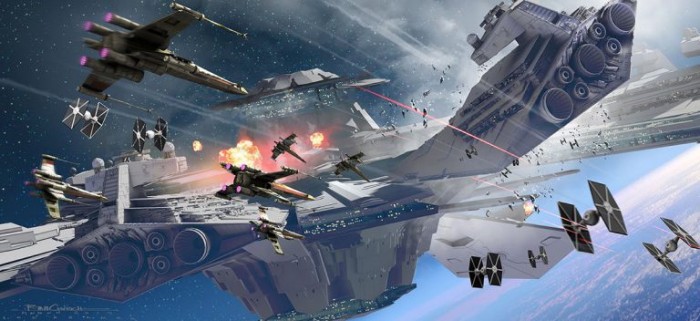 Rogue One is full of easter eggs (including cameos by director Gareth Edwards and Episode 8 director Rian Johnson), but the Radio Times has picked up a few more after perusing the Rogue One: The Ultimate Visual Guide book. It seems that Uptopia star Geraldine James and Yonderland star Simon Farnaby play X-Wing pilots in that final battle scene and that their character names are anagrams of the actors' names: Jaldine Gerams and Farns Monsbee.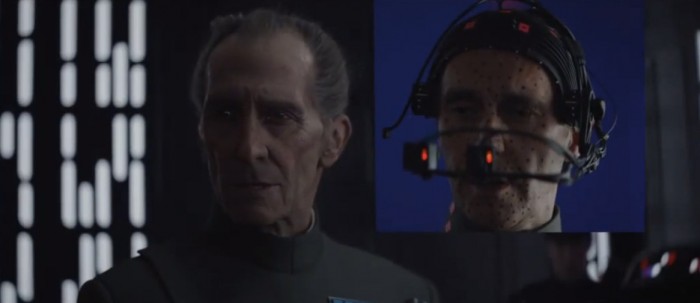 i09 caught up with John Knoll, the ILM renaissance man who served as Rogue One's visual effects supervisor and pitched the film's original story. The topic at hand – who had the final say when it came to including the controversial CGI recreations of original trilogy characters? The answer is fairly straightforward:
Some of it was my just asserting that, "No no no, let's not pull the [plug] on this, we're going to get there, this is going to work." But ultimately the decision was Kathy's whether she thought it was working well enough to stay close up, full screen, for a duration.
Kathy is, of course, Kathleen Kennedy, the president of Lucasfilm and the woman in charge of the Star Wars universe. Knoll says that there were numerous back-up plans in case the effects didn't work out and Kennedy requested a different direction.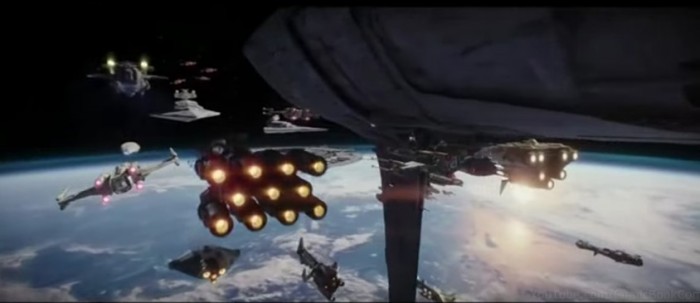 io9 also spoke with Rogue One animation supervisor Hal Hickel, who explained that the decision to include spaceships from Star Wars Rebels in the new film came out of passion, not a corporate mandate to connect the disparate corners of the franchise:
You see the film and think it's a kind of corporate synergy. But really it's just casual and friendly contact between folks at Lucasfilm working on different aspects of the Star Wars universe and going, "This would be super cool. Can we put your ship in our movie?"
For more, including how the Hammerhead Corvette ended up in Rogue One, follow that link above.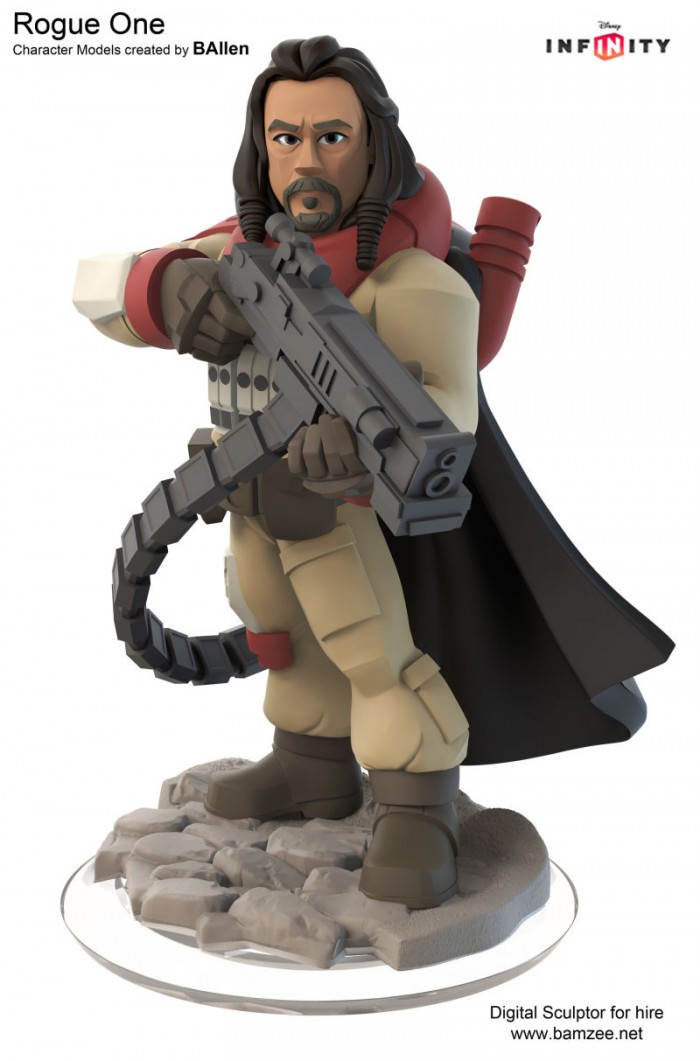 Last year, the Disney Infinity video game series was abruptly cancelled and numerous planned figures (collectibles that allowed different characters to be playable) never went into production. Since Disney Infinity 3.0 introduced Star Wars characters into the fold, it should come as no surprise that Rogue One characters were in the pipeline. Artist B Allen has shared has shared a design for a Baze Malbus figure that will never be, one of an entire wave of characters representing the Rogue One cast.
Vaders obsidian tower #conceptart #rogueone #starwars #vader #mustafar #darthvader
A photo posted by Matt Allsopp (@cuppasketch) on
One of my favorite details from Rogue One is that Darth Vader lives in a giant black castle on the lava planet where he was maimed and left for dead. I always knew there was a little bit of Tolkien and a little bit of heavy metal in the Dark Lord of the Sith. Anyway, artist Matt Allsop has shared the original concept art he created for Vader's homestead it looks fairly close to the final version.
Vaders Tower. A sort of lava Dam. The accumulated lava pool, filters through the base of the Tower, to create an arresting molten waterfall. (makes for great central heating). These were the very first exploratory concepts for the Vadar sequence. I was happy that what you see on screen, is very close to these concepts. #conceptart #rogueone #starwars #vader #sith #tower #dam #lava A photo posted by Matt Allsopp (@cuppasketch) on
Full wide #rogueone #starwars #vader #conceptart #darthvader #sith
A photo posted by Matt Allsopp (@cuppasketch) on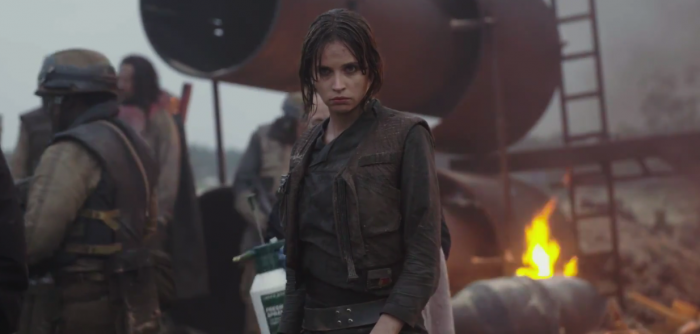 Rogue One is still making mountains of cash at the box office, but early rumors have suggested the film will hit Blu-ray and DVD on April 28, 2017. Naturally, there will be retailer exclusives and Blu-ray.com has added a page for an exclusive Best Buy steelbook. Since the store offered an exclusive steelbook for The Force Awakens last year, I'd be ready to believe that this is most certainly a thing that is happening.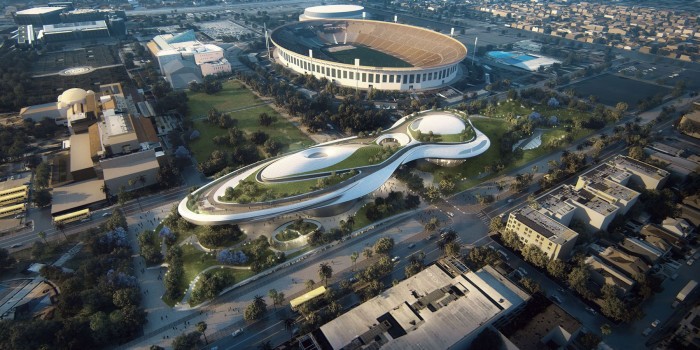 The story of George Lucas' attempt to build a $1.5 billion museum dedicated to the "narrative arts" has more twists and turns than most movies. A new article at Bloomberg tracks the most recent developments surrounding this controversial project and it's one hell of a great read.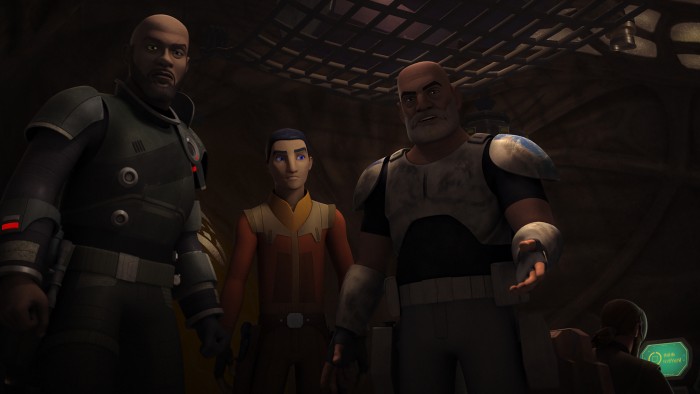 Two more Star Wars Rebels episode synopses have arrived online (via Jedi-Bibliothek and Star Wars News Net), teasing stories that will arrive next month:
3 × 16: "Legacy of Mandalore" (USA): February 18, 2017In hoping to persuade her family to help the Rebels, Sabine returns home with Kanan and Ezra, and finds herself entangled in her family's power struggle over Mandalore.3 × 17: "Through Imperial Eyes" – USA: February 25, 2017Fearing that the identity of a spy will soon be discovered by the Empire, the Rebels launch a plan to save him before he is caught.
Those looking for something more immediate can check out this clip from "Warhead," the next episode of Star Wars Rebels airing this weekend.
The latest episode of Rebels Recon delves into Saw Gerrera's big Star Wars Rebels episode as well as Chopper's big screen cameo in Rogue One.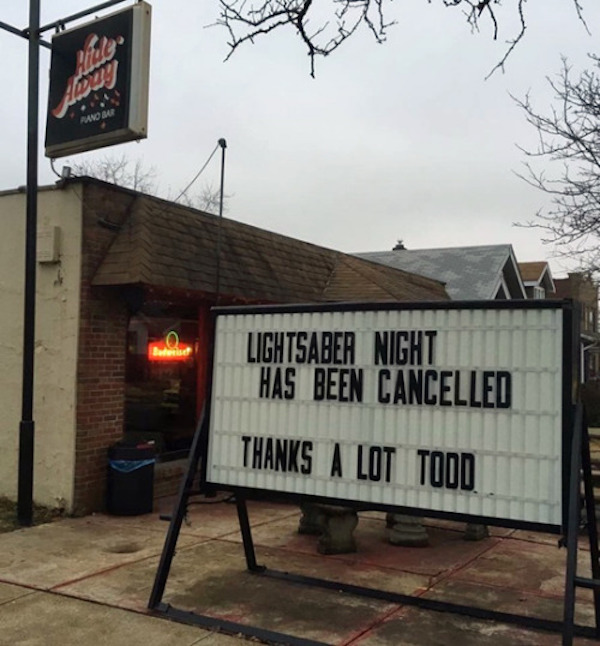 This photo, found over on Reddit, is further evidence of why we can't have nice things. Especially when Todd is around. Eff that guy.