Watch A Fake Trailer For 'Hidden Fences,' The "Movie White People At The Golden Globes Were Talking About"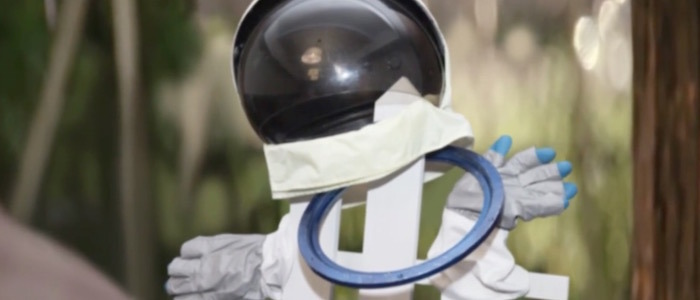 The Golden Globes are generally regarded as the most useless film award ceremony, but the show itself can prove perfectly entertaining. The alcohol flows freely at the Globes, which means everyone is bit looser and ready to be a little sillier, should the proper occasion arise (like Ryan Reynolds and Andrew Garfield inexplicably making out). It also tends to be a treasure trove of gloriously embarrassing moments. If you like to cringe, the Golden Globes are for you! Now, this year's most cringeworthy moment has been immortalized with a movie trailer for a fake movie that not one, but two people accidentally referenced during the evening.
There is no such movie as Hidden Fences, but there are two movies called Hidden Figures and Fences. Both of them are set in the 1950s and star predominately black actors. Beyond that, they are completely different – one is the story of the marginalized women whose mathematical prowess helped NASA put a rocket in space and the other is an adaptation of August Wilson's Pulitzer Prize-winning play.
And yet, NBC News' Jenna Bush Hager conflated the two, saying to Pharrell Williams, whose Hidden Figures score was nominated that night: "So, you're nominated for Hidden Fences." And she wasn't the only person to make the error. When Michael Keaton took the Globes stage to announce the nominees for Best Supporting Actress, he announced that Octavia Spencer was also nominated for this Hidden Fences movie everyone was talking about.
Naturally, this screamed for a fake trailer and The Late Show with Stephen Colbert has delivered the goods. Here's "the movie white people at the Golden Globes were talking about":
Keaton and Bush Haeger issued apologies for their gaffes ("Let's make this official: I'm sorry, I apologize, I screwed it up" and "I am not perfect. I am authentic, but a human") and while I certainly won't start labeling them or pointing fingers, there's something to be said about two white people confusing two black-centric films at a mostly Caucasian Hollywood back-patting party. There has never been a clearer metaphor for how well-meaning progressiveness can sometimes fall flat on its face. It's that special cocktail of disappointing, embarrassing, and amusing that has defined so much of life over the past year.
Hidden Figures and Fences are both in theaters now and both are doing quite well with critics and audiences alike.