'Constantine' Getting An Animated Series On CW Seed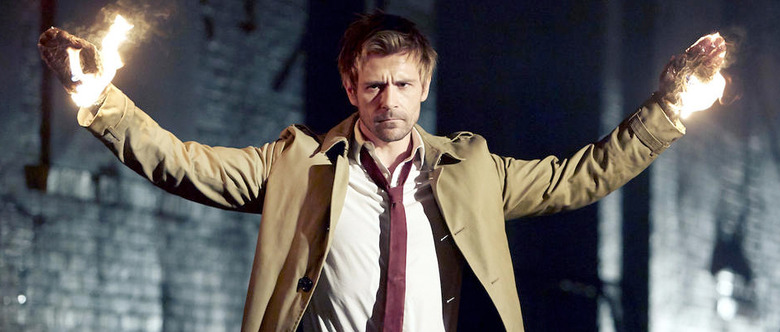 For all you DC Comics fans out there who were sad to see the series adaptation of Constantine at NBC get canceled after a single season, we have some good news.
The CW brought Matt Ryan back as Constantine for a guest appearance in an episode of Arrow back in 2015, and now they'll be bringing back the character in an animated series to give fans their Hellblazer fix.
The Constantine animated series was announced today by The CW president Mark Pedowitz during their panel for the Television Critics Association winter press tour today. The only downside is that this won't be a full fledged series on television. Instead, Constantine will become an online series with five or six 10-minute episodes that will be available on CW Seed, just like the other DC Comics inspired animated series Vixen and The Ray.
Here's the key art unveiled by The CW: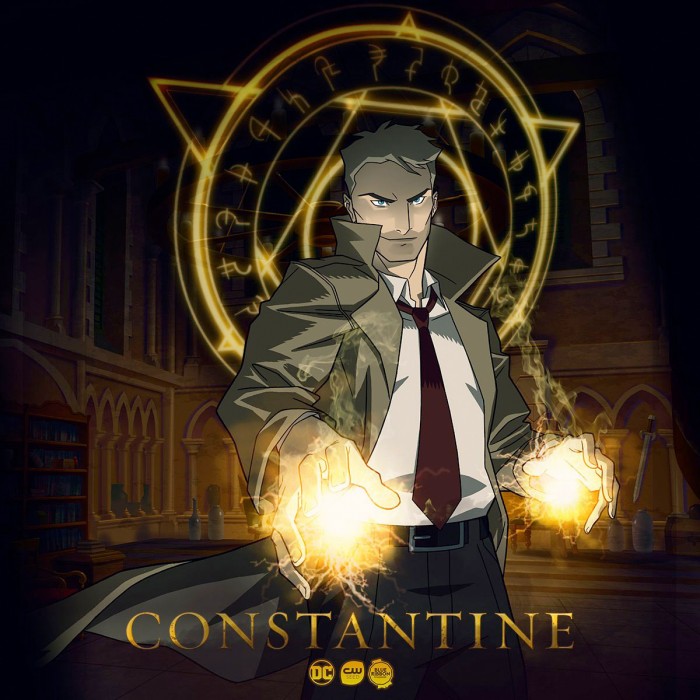 Even though this feels like a consolation prize, the good news is that The CW has gotten Matt Ryan back to voice Constantine for the series. David S. Goyer (who executive produced the short-lived NBC series adaptation) will serve as executive producer on Constantine along with Greg Berlanti and Sarah Schechter, who both executive produce the rest of The CW's superhero TV shows.
The bad news is that there is currently no plan for Constantine to make a live-action return to Arrow or any of the other DC Comic TV shows. That doesn't mean that couldn't change in the future, especially with Supergirl, Arrow, The Flash and DC's Legends of Tomorrow just landed renewals for the 2017-2018 season.
If Constantine were to come back to the live-action DC Comics universe, he would be better served popping up on a show like DC's Legends of Tomorrow. While bringing Constantine into the mix on Arrow was cool, it also introduced magic to a show that was otherwise much more grounded in reality. But when a show like DC's Legends of Tomorrow regularly deals with time travel and fantastical scenarios, a character like Constantine would fit it much better over there.
Anyway, it's not a problem for now since Constantine will stay animated for the time being. At the very least, the fact that it's animated will allow Constantine to be a little more flashy without having a huge budget. It's just a shame that we won't be able to explore the comic book mythology further in a live-action form, at least for now.