Amazon's 'Jack Ryan' Series Brings 'Passengers' Director Morten Tyldum On Board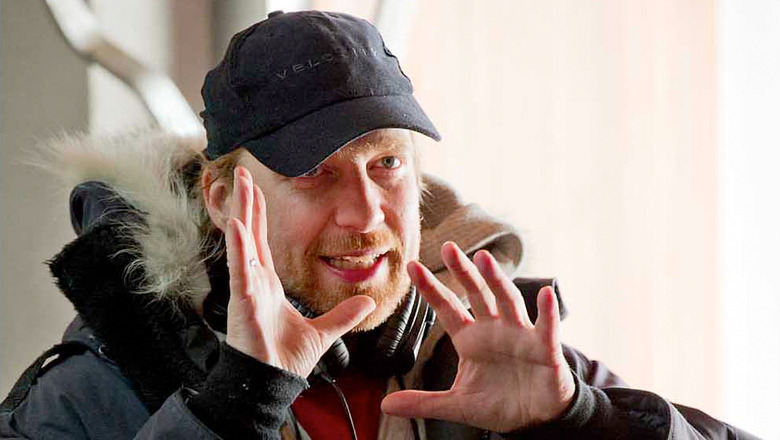 This past Christmas, you might have seen Jennifer Lawrence and Chris Pratt look glamorous in space in the sci-fi romance/action adventure Passengers. Apparently whatever Amazon, Platinum Dunes, Skydance Media and Paramount Television saw from director Morten Tyldum in that picture was enough to hire him for a new gig.
Norwegian director Morten Tyldum (who received an Oscar nomination for The Imitation Game) has been brought on board Amazon's new action series Tom Clancy's Jack Ryan. This marks the first time the titular character, to be played by The Office star John Krasinski, from films such as The Hunt for Red October and Patriot Games will be featured in his own series.
Find out more about Morten Tyldum directing Jack Ryan after the jump.
It seems Amazon, Platinum Dunes, Skydance Media and Paramount Television are looking to make a splash with their pilot episode by bringing in Morten Tyldum to direct. That makes sense since we've previously heard that co-showrunner Carlton Cuse wants to run the show with a movie budget, though it has yet to be confirmed if that's truly the case. Deadline reports Tyldum will only be directing the opening episode though, so the big screen spectacle of the series may be a little more flashy in the first episode than later installments.
As for who will be at the helm of the rest of the season, the only other name attached to direct episodes so far is Dan Sackheim, who has done an outstanding job with episodes of the sorely underrated series The Americans at FX. Sackheim will be directing multiple episodes in addition to producing the series.
While I think Tyldum is a fantastic director, with an Oscar nomination to prove it, but his work on the action adventure side of Passengers left something to be desired. Maybe that's just a result of the script not delivering more thrilling setpieces, but either way, hopefully he can bring the right kind excitement and style to Tom Clancy's Jack Ryan. Since Jack Ryan: Shadow Recruit didn't achieve that, the bar is relatively low for the new Jack Ryan to up the ante, so that might help.
As of now we don't know much about Tom Clancy's Jack Ryan in the story department, but ISIS will be at the center of the first season as we follow Jack Ryan as an up-and-coming CIA analyst thrust into a dangerous field assignment for the first time. Ryan uncovers a pattern in terrorist communication that launches him into the center of a dangerous gambit with a new breed of terrorism that threatens destruction on a global scale.
Abbie Cornish will also star in the series as Jack Ryan's love interest Cathy Mueller in the series that will begin with 10 episodes at Amazon. All the production companies involved are hoping to have a successful series on their hands that lasts several seasons. Here's hoping Tom Clancy's Jack Ryan is far more interesting this time than he was when Chris Pine played him a little while back.