The 'Voltron: Legendary Defender' Season 2 Trailer Is Here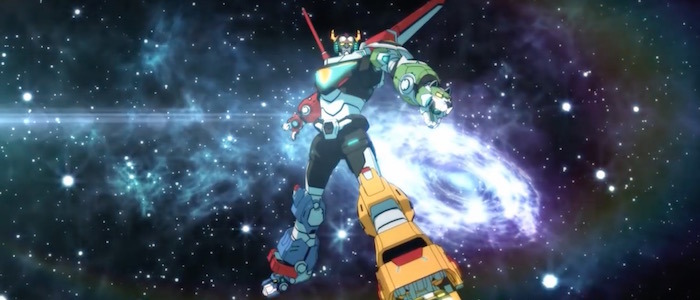 Netflix has released the first trailer for the second season of Voltron: Legendary Defender, which is officially set to arrive on the streaming service later this month. So if you have an appetite for more robot-fueled intergalactic action, you're in luck.
Season two of DreamWorks Animation's revival of the beloved '80s cartoon series was announced back in July, with an estimated arrival window of late 2016. And they're only a little late, as Voltron: Legendary Defender will be available to stream on January 20, 2017.
I don't have much of a personal attachment to Voltron (I grew up in a Transformers household), so I haven't carved out the time to sample this new series just yet. However, I've spoken to longtime fans who are very happy with what DreamWorks and showrunners Joaquim Dos Santos and Lauren Montgomery have done with their beloved giant-robot-made-out-of-giant-robot-lions.
And without further ado, here's the trailer for the second season. I do appreciate how the animation here blends the old and the new, using CGI to amplify the traditional hand-drawn look.
For further reading, our own Fred Topel spoke with Dos Santos and Montgomery last year, where they emphasized the importance of character and character development in a show that is largely about action:
We wanted to give very deep personality to the characters, make them stand on their own. We didn't want to just stick any one person in a corner like this is your job, you make this joke and that's really all you do. Even though you may have seen one side of them in the first three episodes, they will evolve and they will become different. The things they do will have an effect on them. Ultimately, we still want to just start them in a much more deep figured out place.
In any case, this show should certainly keep the fans (and their soon-to-be-fans children) occupied until that live action version can finally crawl out of development hell.