Star Wars Bits: Carrie Fisher Tributes, A Handmade Stormtrooper Doll, And Rachel Talalay Wants To Direct A 'Star Wars' Movie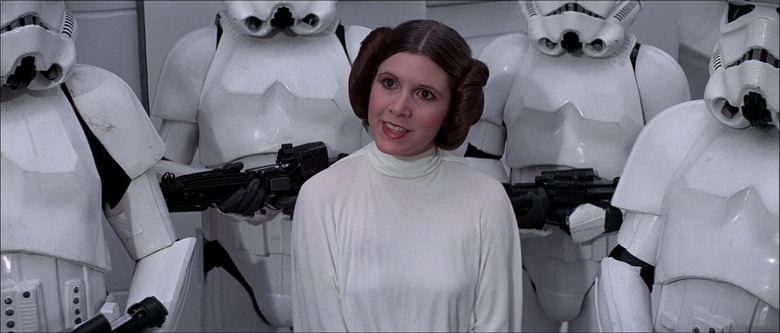 In this edition of Star Wars Bits:
Director Rachel Talalay would love to make a Star Wars movie.
Fans pay tribute to Carrie Fisher with lightsaber vigils across the United States.
Mark Hamill writes a touching tribute to Carrie Fisher.
Have we been calling Kylo Ren by the wrong name?
Marvel's Star Wars comics return to a much-maligned era.
How to build (or buy) a recreation of Jyn Erso's Stormtrooper doll.
A key Rogue One scene recreated in LEGO.
And more!
One of the most common B.S. sexist excuses for why women aren't hired to make large studio movies is that they "aren't interested in making films like that." Try telling that to director Rachel Talalay of Tank Girl and Doctor Who fame, who would very much like to make a Star Wars movie, thank you very much:
Absolutely. Are you kidding me? Absolutely. Do I not have enough effects experience and enough nerd pedigree? I think not just Tank Girl but I think Doctor Who in terms of science fiction scope, effects scope, iconic projects, love of science fiction, all of the above. It would be incredible to be involved in one of those projects.
Although Talalay hasn't directed many feature films, she has become one of the most prolific television directors working today, especially when it comes to nerd fare. Her recent work includes Doctor Who, Sherlock, Supergirl, Legends of Tomorrow, and The Flash, a collection of titles that practically demand that she be given the reins on a geeky, big-budget studio movie. Someone make this happen.
Tribute to Carrie outside LFL. pic.twitter.com/gjV78hCnxm

— Chris Argyropoulos (@ThatChrisA) January 1, 2017
And while we're on the subject of women and Star Wars, the tributes to the late, great Carrie Fisher keep on going. Lucasfilm publicist Christ Argyropoulos shared a picture from the company headquarters in San Francisco, where flowers were being left at that iconic Yoda fountain in her honor.
Star Wars fans held a Lightsaber vigil in honor of Carrie Fisher at Downtown Disney. pic.twitter.com/9YRsuRueMz

— Greg Hogben (@MyDaughtersArmy) December 29, 2016
In California, fans gathered at Downtown Disney to pay tribute to Fisher with a lightsaber vigil, raising their (glowing, plastic) Jedi weapons to the stars in honor of their fallen princess.
We'll miss you, Carrie. Here's a few moments from last night's Lightsaber Vigil at South Lamar in Austin. pic.twitter.com/NBL9i4SBy0

— Alamo Drafthouse ATX (@drafthouse) December 30, 2016
The Alamo Drafthouse theater chain hosted a lightsaber vigil of its own at its flagship location in Austin, Texas, capturing the event on video.
Lightsaber vigil at @houstonalamo. pic.twitter.com/UfDQTBtXH8

— AlanWCerny (@AlanWCerny) December 31, 2016
Other Drafthouse locations, like the one in Houston, Texas, followed suit.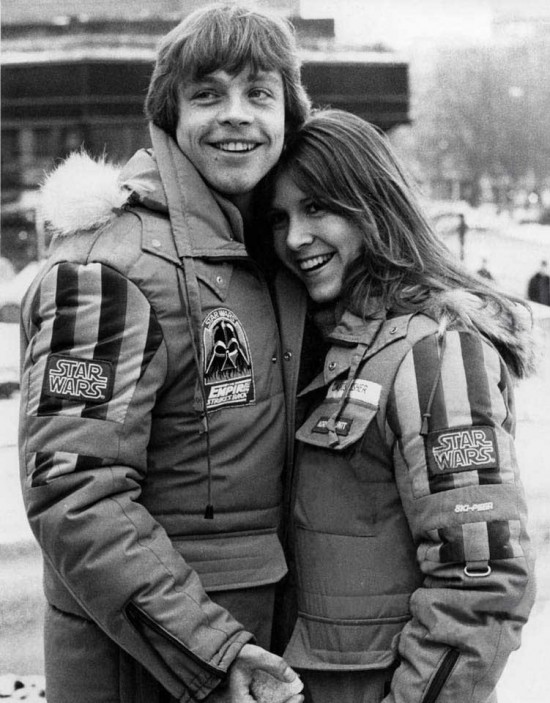 And in the finest tribute yet, Mark Hamill has written a guest column at The Hollywood Reporter about working with Carrie Fisher and being her friend for 40 years. It's funny and touching and just plain lovely. Here's the story of how they first met prior to shooting the original Star Wars:
The first time I met Carrie was at dinner in London before we started filming together. I had been the first one to go over to Africa with Sir Alec Guinness and the robots, to do all the desert planet stuff, then I came back to London and then Harrison Ford came over. Carrie was the last piece in the puzzle to come to London. So I said to the production office, "I'd like to meet her before we work together." They worked out that we'd meet for dinner. You know, she was 19 years old at the time. I was a worldly 24. So I was thinking, "Oh my God, it'll be like working with a high school kid." But I was just bowled over. I mean she was just so instantly ingratiating and funny and outspoken. She had a way of just being so brutally candid. I'd just met her but it was like talking to a person you'd known for ten years. She was telling me stuff about her stepfather, about her mom, about Eddie Fisher — it was just harrowing in its detail. I kept thinking, "Should I know this?" I mean, I wouldn't have shared that with somebody that I had trusted for years and years and years. But she was the opposite. She just sucked you into her world.
The whole thing is worth your time and can be read at the link above.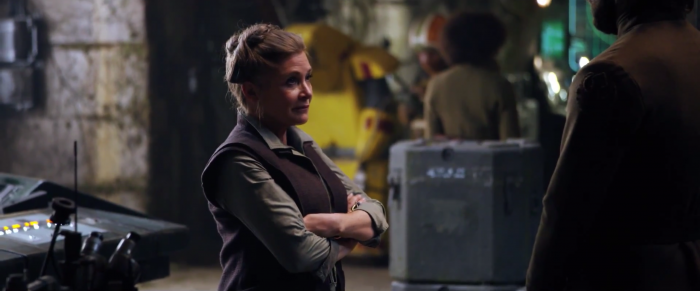 And after all of the melted hearts and loving tributes, we arrive at the ice cold reminder that making movies is a business. As is always the case with major actors (especially those who aren't exactly young), Disney took out an insurance claim in the event that Carrie Fisher would be unable to complete her work on the Star Wars sequel trilogy. As a result, the company has received a $50 million pay-out. Star Wars: Episode 9, which would have featured the return of General Leia, will be rewritten to deal with this new reality.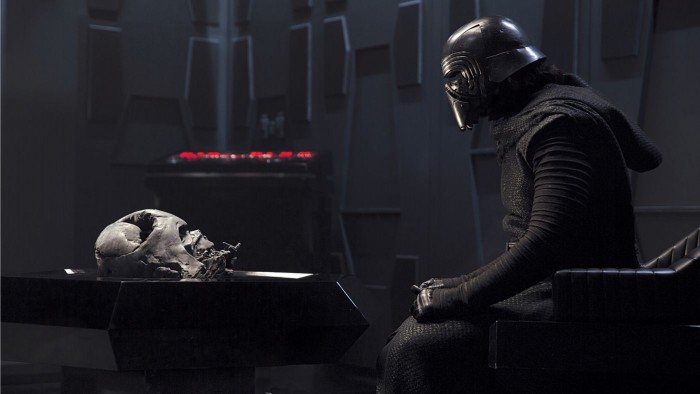 In lighter news, Donna Dickens has written a fun article explaining that we've been calling Kylo Ren the wrong name for over a year now. The son of Han and Leia shouldn't be Ben Solo – he should be Ben Organa. As Dickens explains:
Based strictly off the new canon established since Disney took over Lucasfilm, it makes sense. The name of Leia's mother was Breha Organa. She was the Queen of Alderaan while Bail was her consort, not the King. The royal family is the House of Organa. Why — in a culture that values the divine right of Queens — would the royal house name be patrilineal? It wouldn't. Enter a throwaway line from Star Wars: The Phantom Menace that was originally meant to introduce an Alderaanian character that was cut from the final film (and thus the official canon).
She supplies plenty of additional evidence at the link above and it's a very fun (and convincing) read.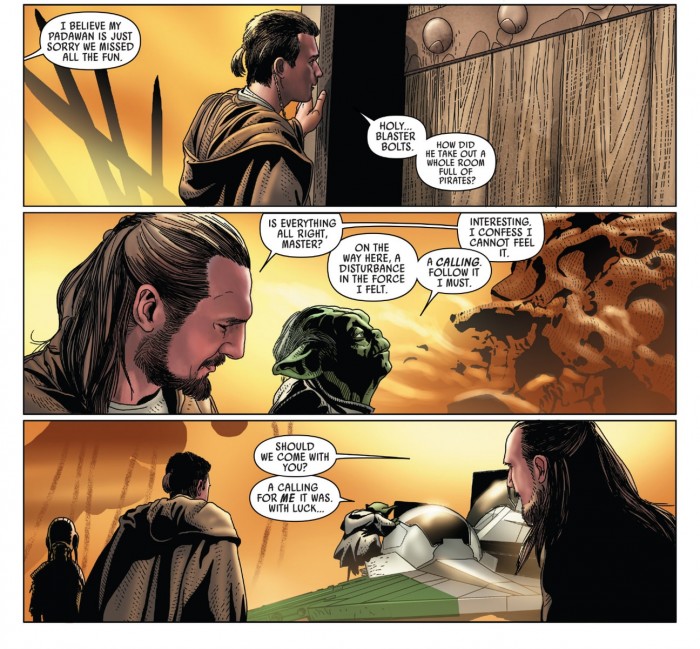 Marvel's Star Wars comic series has done a fine job exploring several corners of this universe, bouncing through time when necessary. The most recent issue returns to an era that many fans didn't think they'd want to see again: the days of The Phantom Menace, when Qui-Gon Jinn was still drawing breath and Obi-Wan Kenobi was still in training. However, it's Yoda who stars in this flashback issue and Comic Book Resources has the details for anyone who wants to delve into story spoilers.
I don't think we'll go that far into our other franchise but there's certainly things to learn from both

— The Wayfinder (@Dennis_Firewall) December 23, 2016
Those hoping that the sequel to the freshly rebooted Star Wars: Battlefront will feature the return of Conquest mode (my personal favorite way to play the original Star Wars: Battlefront II from 2005) shouldn't get their hopes up. Dennis Brännvall, the Associate Design Director at DICE, said on Twitter that their new game probably won't borrow too much from the original series.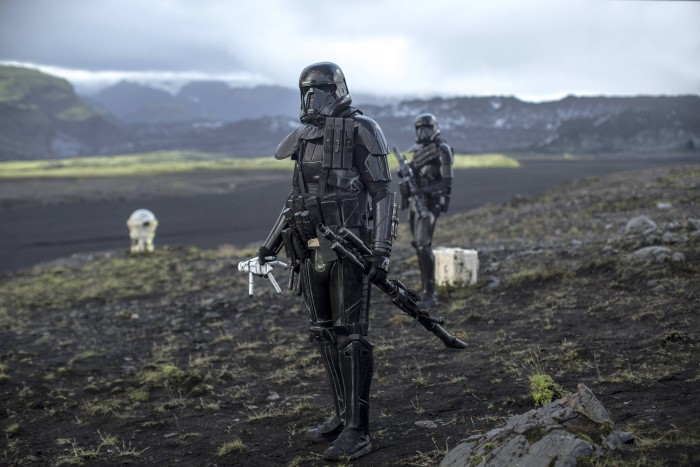 If you watched Rogue One, saw young Jyn Erso's Stormtrooper doll, and decided "I must have one of those for myself," know that instructions on how to build your own exist online. If you have more money than time and energy to burn, also know that you can buy one on Etsy for $45.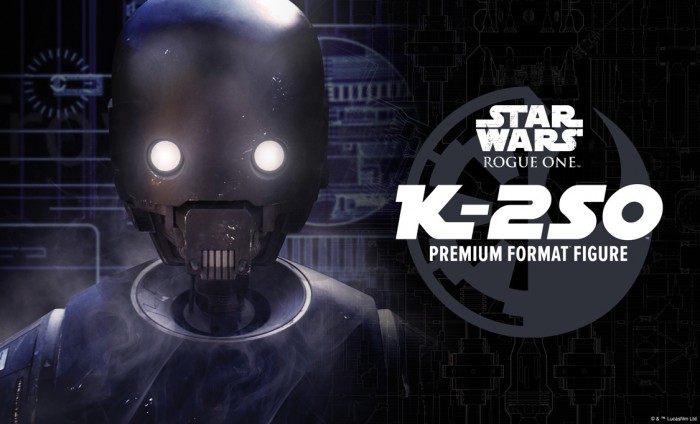 And if you have even more money, you can always look into Sideshow Toy's upcoming K-2SO premium format figure, which will surely look amazing on your desk or shelf (and will surely cost an arm, a leg, and possibly your firstborn child to acquire).
If you'd like to know more about Antoc Merrick, the leader of Blue Squadron and a key player in the Battle of Scarif at the end of Rogue One (he's the one with the awesome '70s mustache), Star Wars Explained has got you covered with their latest episode.
LEGO tributes typically don't arrive until after a movie has hit home video, allowing those with the time, energy, and passion to make something like this to have a handy reference for their work. So give some credit to YouTuber Lego Man, who has recreated Darth Vader's big scene from Rogue One in LEGO form while the film is still in theaters. Naturally, anyone who hasn't seen the movie yet should hold off on watching this and experience the real version first.