'Captain America: Civil War' Concept Art Reveals Black Panther's Wakanda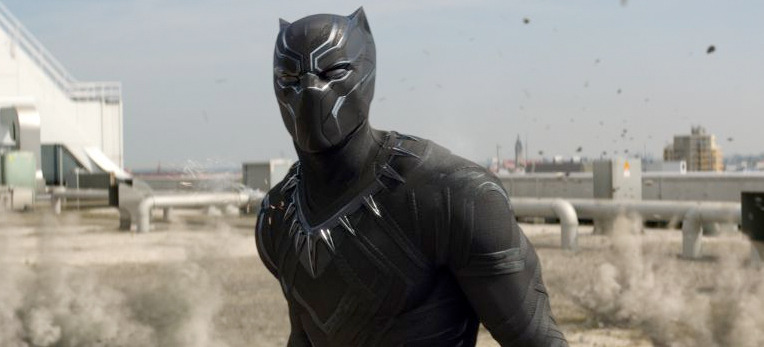 In the middle of the credits for Captain America: Civil War, we are treated to one more scene teasing Wakanda. This scene provides our first (and very brief) look at Black Panther's homeland, which had only been referenced in a few easter eggs prior to the events of Civil War.
However, some newly revealed concept art suggests an alternate version of the film where we got a more extensive look at this fictional African nation.
As we saw in the end credits of Captain America: Civil War, Bucky Barnes chooses to be cryogenically frozen until his Winter Soldier brainwashing can be fixed and T'Challa agrees to keep him safe in Wakanda, risking the future rage of Tony Stark.
Artist Andrew Leung (via Screen Rant) has revealed concept art for designs that were whipped up for Captain America: Civil War but went unused, including an alternate version of the Raft prison (where William Hurt's Thaddeus "Thunderbolt" Ross imprisons Captain America's Avenger allies) and Tony Stark's ranch house, a location that seems to have been cut from the film altogether. However, the most striking designs are for an unnamed Wakandan city, which appears to have been constructed on a web chain of land in the middle of a large lake.
Since these designs weren't used, it's anybody's guess what Wakanda will actually look like when it takes center stage in the solo Black Panther movie, which isn't due out until February 16, 2018. Director Ryan Coogler's film may present something similar or it may go in a completely different direction. That's the thing about concept art – there are certainly dozens of additional designs floating around Marvel Studios at the moment, each of them offering completely different takes that will be combined and remixed until everyone is happy.
Still, these unused designs do make one thing clear: the Marvel Cinematic Universe take on Wakanda looks to exist in the same spirit as its comic book counterpart. Created by Stan Lee and Jacky Kirby in the pages of Fantastic Four #52 in 1966 (which also marked the first appearance of Black Panther himself), Wakanda bucked the usual/stereotypical trends and was portrayed as a technologically advanced nation that has risen to prominence through the use of cutting edge technology and a steady source of vibranium. Over the years, various Marvel writers and artists have fine-tuned Lee and Kirby's concept, depicting a fictional nation that is in touch with its African roots while remaining focused on the future.
While the designs in this art don't exactly align with what we've seen in the comics, there's a futurism on display here that makes it clear that Wakanda will continue on screen as thriving, technologically advanced African country. The fact that this depiction still feels fresh and unusual is a testament to what countless artists have brought to Wakanda over the years and slightly bitter reminder that everyone can do a little better and think a little bigger when it comes to creating stories for cultures outside of the typical North American/European bubble.
In the meantime, we can look forward to Black Panther boasting one of the most impressive casts of an Marvel movie yet, including a returning Chadwick Boseman as T'Challa himself, Michael B. Jordan as Erik Killmonger, Forest Whitaker as Zuri, Lupita Nyong'o as Nakia, Danai Gurira as Dora Milaje member Okoye, Daniel Kaluuya as W'Kabi, Winston Duke as villain M'Baku, Florence Kasumba as Ayo, and Angela Bassett as Ramonda, T'Challa's mother.