'Aquaman' Knows What's Up, Will Use The 'Mad Max: Fury Road' Stunt Team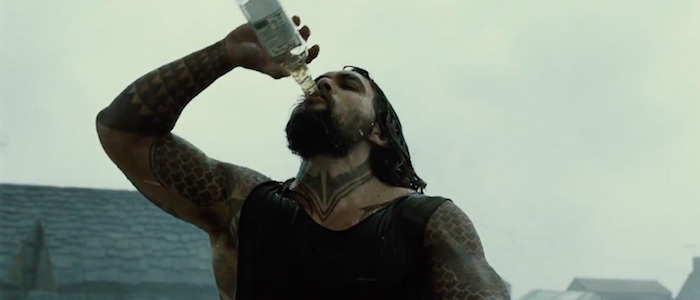 One of my go-to "drunk in a bar and feeling shouty" conversation subjects is the lack of respect for stunt coordinators and the bruised, battered, and fearless men and women working with them. After all, these are people who put their personal safety on the line to bring movies to life and they don't even have a category at the Academy Awards (something that has not gone unnoticed). And since one of my other go-to "drunk in a bar and feeling shouty" conversation subjects is all about how Mad Max: Fury Road really is as great, and maybe even better, than its reputation suggests, that film's stunt team has nothing but my undying respect.
So the news that they're working on James Wan's Aquaman is the kind of display of good taste that makes me feel pretty warm toward the upcoming DC comics movie.
The news comes our way via Australia's 9 News, who aired a brief profile on stunt coordinator Keir Beck and his team, who have lent their skills to numerous blockbusters that have filmed on the Gold Coast and beyond. After revealing that this team was working on Aquaman, which stars Game of Thrones' Jason Momoa as the title superhero, Beck spoke about what his team will contribute to the project and what skills will be necessary:
General stunt skills and fighting, if there is water sequences obviously being capable and competent in water.
James Wan proved himself perfectly adept at staging action movie mayhem with Furious 7, so the news that he's teaming up with some of the men and women who helped make one of the greatest action movies of all time is a welcome development. To be fair, Beck was one of several stunt coordinators credited on Fury Road, but I'll happily celebrate whenever anyone from that movie snags another gig.
Our first onscreen glimpse of Momoa's Arthur Curry arrived in last year's Batman v Superman: Dawn of Justice, where he popped up for brief (and very silly) cameo. However, the first footage from Justice League (which arrives in theaters later this year) shows off the character in a much better light, taking full advantage of Momoa's charismatic moodiness. No matter what happens, Aquaman will open on July 27, 2018, with filming set to begin months before Justice League hits theaters. Hopefully, we'll like this take on the character enough to anticipate a solo film arriving less than a year later.
And in any case, we can probably bet on the stunts looking very, very cool.