'Super Mario Bros.' Is Coming To Blu-Ray, Putting The Disaster In High-Definition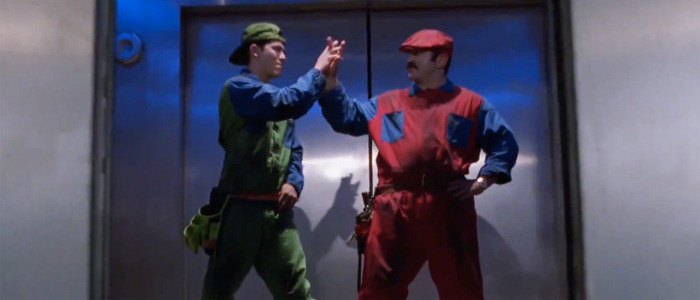 UPDATE: We've been told this release actually isn't anything more than an updated version of a 2014 high-definition release with a new Steelbook case. Still, for those who didn't know this existed, this might be good news.
It's no secret that the film adaptation of Super Mario Bros. is a complete disaster. The making of the total mess of a video game movie was documented in Blake J. Harris' book Console Wars (you can read all about it right here). But somehow, there are enough fans of the movie to warrant a release of the movie in high-definition.
Believe it or not, Super Mario Bros. is getting a Blu-ray release next month, and it even has a collectible Steelbook case to keep it safe from anyone who would be crazy enough to steal it for their own collection.
Here's the artwork for the Super Mario Bros Blu-ray coming next month: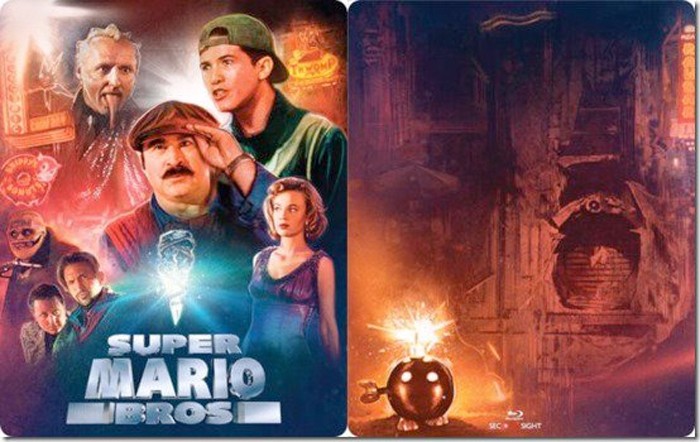 The potentially bad news is that this Super Mario Bros. Blu-ray appears to only be getting a release in the United Kingdom by way of the retailer Zavvi (via Comic Book Resources). There's no indication that this will be made available in the United States. You can still buy it for £15.99, or $19.75, and have it shipped to the US, but it's a Region 2 disc, so unless you have a player that can handle those discs, you won't be able to play it in the US.
But if you have the ability to watch it, you'll get one cool special feature along with the movie. There will be a new 60-minute documentary with interviews from co-directors Rocky Morton and Annabel Jankel, producer Roland Joffe, writer Parker Bennett, production designer David Snyder, art director Walter Martishius, effects artists Paul Elliot, Vincent Guastini and Rob Burman, visual effects designer Chris Woods, editor Mark Goldblatt, creature designer Patrick Tatopoulos and actors John Leguizamo and Richard Edson. It will also include archived interviews with Bob Hoskins and Jake Eberts.
It'll be interesting to see if all the filmmakers acknowledge the problems reported on the set of the film in this documentary or if they just gloss over those details. Considering there's no denying the poor outcome of this movie in pretty much every regard, I hope they lean into it and discuss what went wrong instead of just being a typical making-of documentary.
Nintendo has a lot of exciting things happening right now. Super Mario Run was downloaded more than 40 million times in just four days on Apple's App Store, the video game company has a Super Nintendo World theme park in the works, and there's even the possibility of seeing some new movies based on Nintendo properties happening at some point.
If you want to know if this release is worth the money, check out a review right here.
The Super Mario Bros. Blu-ray Steelbook arrives in the United Kingdom on February 13, 2017.