'The OA' Ending: Creators Brit Marling And Zal Batmanglij On That Controversial Finale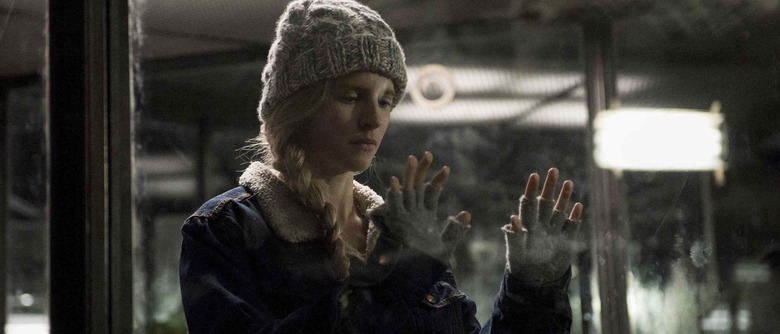 It's been almost two weeks since Netflix dropped The OA, Brit Marling and Zal Batmanglij's sci-fi thriller oddity. Which means a bunch of you have probably finished it by now. And if you've come to the end, you likely have some questions, starting with "Wait, what?" In a series of recent interviews, Marling and Batmanglij have offered their thoughts and their defenses of that shocking season finale — and to reassure you that it's okay to laugh at it a bit.
(Obviously, major spoilers follow for the ending of The OA.)
[via The Observer]
It's OK to Laugh at the Five Movements...
Throughout the first season, the OA (Marling) talks about the "five movements." According to her, they have the power to heal the dying, to resurrect the already-dead, and even to transport people into other dimensions. Onscreen, the movements look like a strange dance or exercise, which is to say they're kind of goofy-looking. I couldn't help but laugh during the finale, when the OA's followers foiled a school shooting through the power of the movements. But Batmanglij told THR he understands the reaction:
But I think people laughing at it and stuff, that's good. That's part of it. I think if aliens came to Earth, we would laugh. If there was an alien technology, we would laugh. I think anything truly different, it doesn't just cause awe, and I think a lot of people feel awe when they see the movements — but probably just as many people feel the giggle inside of them and I think that's OK. I don't think there's any specific way to feel.
And Marling admitted she and her co-stars initially had the same response when they were learning the movements:
In the beginning, you're embarrassed, you're ashamed, you laugh a little to make it feel OK, by by the time we were doing those movements for two or three months on end, something otherworldly starts to happen in your own body and starts to happen between people who are doing them. [...] I think the whole range of response to [the Movements] is beautiful and is right and I understand it all because I had that range of response in learning them myself.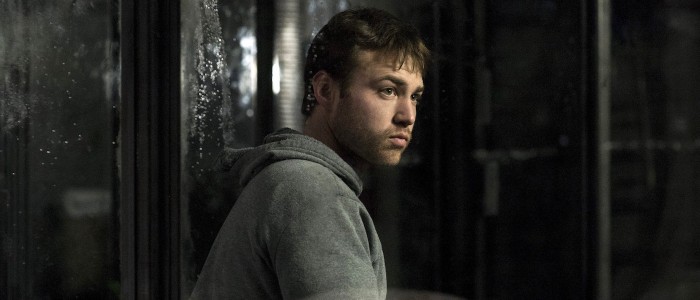 ... Just Don't Call Them "Interpretive Dance"
While they're apparently cool with some giggles, Batmanglij was adamant that the movements should not be described as "interpretive dance":
I think it's unfortunate when serious reviewers call it interpretive dance because that's rude to the art form. You wouldn't call Moonlight an interpretive filmmaking experience. That's where dance is at, Ryan Heffington is one of the foremost artists working in that space. I think disparaging something you don't understand, while a very normal thing, I expect more from serious people.
Ryan Heffington, who designed the five movements, is someone whose work you may already know even if you don't know him by name — he's the choreographer behind Sia's "Chandelier" and "Elastic Heart" videos, as well as that positively delightful Kenzo perfume ad directed by Spike Jonze. He's spoken in various interviews about what he was trying to convey with the choreography of the five movements, like here with Vulture:
Well, I think if an abstract, postmodern dance routine just happened there, it would absolutely be unbelievable. I was going for it to resonate as powerful and human-based. Something that is just — I was going to say believable again — but gives enough information, makes it be heartfelt, human, and yet the power of it is from a more abstract force. Just intertwining, braiding those elements together to create something that is palatable.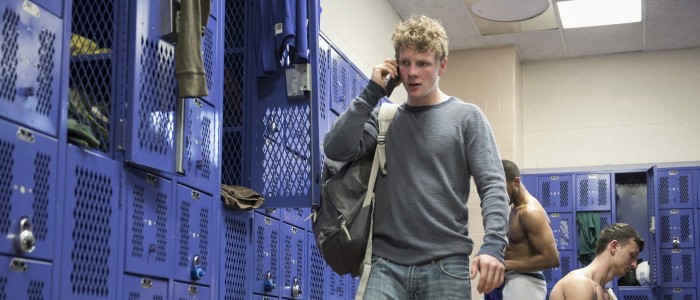 Why a School Shooting?
Of course, the movements aren't the only aspect of The OA's ending that viewers scratching their heads. The final episode has the OA's followers foiling a school shooting, a shocking and seemingly out-of-nowhere turn that some critics have panned as "offensive" and "infuriating." (For what it's worth, others have argued that the clues leading up to the shooting were there all along.) In a separate interview with The Daily Beast, Marling discussed the decision to depict a school shooting in the finale.
I think it's something that's really on all of our minds now. It just seems like this sort of crisis that keeps occurring, and it seemed pretty honest as something that this group of boys might face. It's honestly really hard to talk about. I think the whole thing is largely building to that last chapter. [The OA] tells this wild story and it asks the boys and the audience to continually make bigger and bigger leaps of faith with her. But there's ultimately something in its center, something about faith or belief that enters those boys and their teacher and ends up really connecting them and giving them something in that moment that they wouldn't have had otherwise.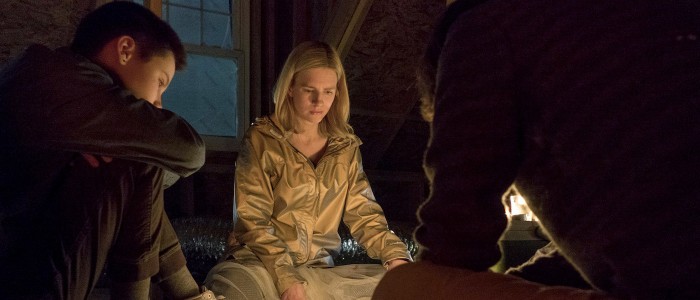 There Are Answers to All Your Questions
Another major question left unanswered at the end of The OA is whether or not the OA was telling the truth about her time in captivity. Not only is it unclear what happened to Hap, Homer, and the rest of the captives, it's unclear whether they ever existed at all. Or, for that matter, if her tales about her childhood are true. Understandably, Marling won't say (via Variety):
I think we felt that'd really be good about the ending of this, that our interpretation is less important than the audience's. Certainly as an actor playing a part, I have to believe it as I'm playing it, but as writers, we've always maintained the idea that our interpretations of them doesn't matter as much as the audience's. There's no right or wrong answer, it's just what you feel, which is kind of what being alive is like. If you're going to have faith in something, you have to have it in the face of incredible doubt. Nobody can take your doubt away.
That said, she insisted to Marie Claire, there is a real, definitive answer:
The thing I will say is this: if we should be so lucky to have a season two, there are answers to all of the questions. That's the delicious thing about the gap between seasons. People watch and take it in, revel in the mystery, argue about it online. And then, if they should be so lucky, the storytellers get to meet the audience when the story continues.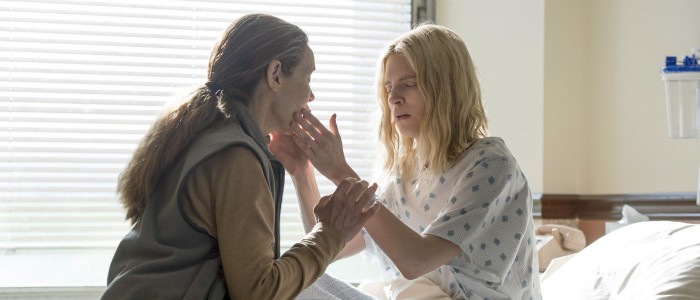 What Did You Think of The OA Ending?
While Netflix has not officially announced a second season order for The OA, they tend to renew just about everything so I'd say the odds of this show coming back are good. Will you still be watching when it does?
Personally, I'm not so sure. I admired The OA for its bold and original vision – the easiest way I've found to describe this show to newcomers is "Stranger Things meets Sense8," but that doesn't quite capture how uniquely bizarre it is. I find Marling to be so compelling she's almost scary (it makes perfect sense that she played a cult leader in one of her other collaborations with Batmanglij, Sound of My Voice), and she's backed up by a really strong supporting cast including Emory Cohen and Phyllis Smith. It's an incredibly binge-able watch — I devoured it in a single weekend, which is rare for me.
On the other hand, as the show went on, I started to notice more and more of its flaws. It requires far more suspension of disbelief than I think I'm willing to give it, and ultimately underutilizes all of the non-Prairie characters. I found the finale to be almost hilariously unsatisfying, and the use of a school shooting for shock value left a sour taste in my mouth. (Though, as I mentioned above, I have seen some reasonable arguments as for why it's not as out-of-nowhere as it seems.) I don't regret the time I spent on the series, but nor am I in any rush to keep watching. Besides, Sense8 is already filling the "totally ridiculous yet irresistibly earnest metaphysical Netflix drama" slot i my viewing schedule.
Then again, it's probably going to be a while yet before The OA season 2 hits. And knowing Netflix, they'll probably make it all too easy to give it another shot, and get sucked in again. So who knows?