Hulu Is Getting Dozens Of Disney Movies Like 'The Mighty Ducks' And 'The Nightmare Before Christmas'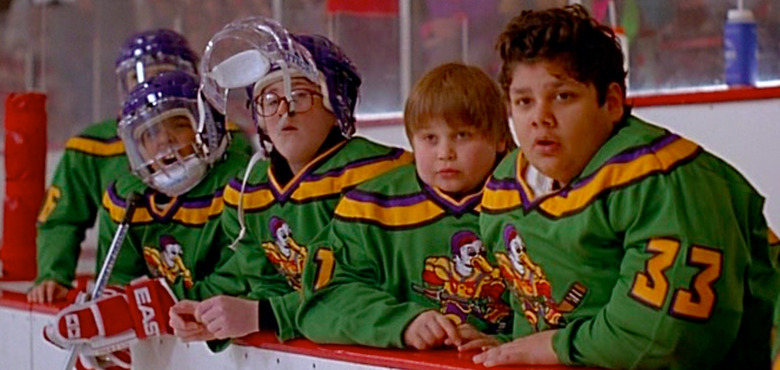 If you're a Hulu subscriber, get ready to ring in the new year with a bunch of movies from Walt Disney Studios.
The House of Mouse has just signed a new mutli-year deal with Hulu that gives the streaming service the exclusive subscription streaming rights to a bunch of movies from Disney's library. This includes animated favorites such as The Nightmare Before Christmas, Mulan, Tarzan, Pocahontas and Lilo & Stitch, as well as live-action movies from Disney's Touchstone Pictures banner such as Gone in 60 Seconds, Pearl Harbor, Con-Air and more.
Find out more about the new Hulu Disney movies deal after the jump.
Hulu made the announcement yesterday that over 50 popular titles from Disney will be available to stream on Hulu for the first time. Some of the titles, such as The Nightmare Before Christmas, Mulan, Pocahontas, Hercules, Sister Act and Air Bud, are available to stream immediately while others will hit the service in 2017.
While this is good news for Hulu subscribers who have been missing some Disney entertainment, it's kind of a sloppy seconds streaming deal. A lot of these movies had been available for streaming on Netflix for awhile, but exited the streaming service in recent months. Netflix apparently didn't feel the need to lock down these library titles since they have that deal with Disney giving them exclusive streaming rights to Disney movies released in 2016 and beyond.
Other titles included in the deal include Step Up, Romy and Michele's High School Reunion, Muppet Treasure Island, The Princess and The Frog and a bunch more. At the very least, there will be some good, old favorites on Hulu for Disney fans to enjoy alongside all of The Disney Channel programming that was made available on the service earlier this year, including original movies and other Disney TV network programming.
We're not sure how long this deal with Hulu and Disney will last, but these movies should be around for a few years. Kids programming is really important for subscription services, so Hulu exclusively holding onto a bunch of these titles is a smart move to pull in more parental subscribers looking to keep their kids entertained.
The one thing that I wish would happen with Disney titles on streaming services is that a lot of older, classic titles would end up being available to stream online. But I'm sure Disney wants to keep availability of some of those titles rather scarce so they can still sell them when they come out of the vault.