RedLetterMedia Is Not A Fan Of 'Rogue One' [Video Review]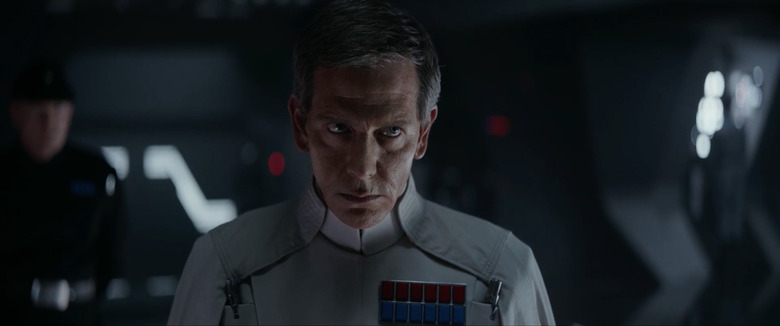 The YouTube channel RedLetterMedia (created by independent filmmaker Mike Stoklasa) gained notoriety for their extensive seven-part video review of Star Wars: The Phantom Menace back in 2009. Since then, his character Harry S. Plinkett has taken down all the other Star Wars movies by mixing humor with some rather insightful commentary. And now he's doing the same with the latest addition to the Star Wars film line-up.
Rogue One: A Star Wars Story has been mostly loved by fans, but even those who appreciate the movie quite a bit admit it has some problems. However, Harry S. Plinkett doesn't cut it any slack as he finds the movie doesn't have memorable characters, a decent story or substantial emotion.
Watch as RedLetterMedia reviews Rogue One after the jump.
While I appreciate the commentary that is offered in these videos, I could do without the characterization of the comments from this character. While it's a parody of cliche video reviewers, it's kind of self-defeating since it almost makes me not take any legitimate criticism in the video seriously.
Anyway, it's hard to argue with the shortcomings pointed out in this movie. The lack of likeable characters was one of the biggest problems I had, though the context of the story wasn't something that bothered me as this is mean to be one of those stories that merely fills in the gaps between regular saga episodes. There's a cool story to be told here, but it would be more engaging with characters you actually care about.
At the end of the day, I don't think Rogue One is quite as bad as RedLetterMedia thinks, but there are some important points made about the movie's shortcomings. If you want more of their take on the new era of Star Wars, check out their review of Star Wars: The Force Awakens right here.