'Comedians In Cars Getting Coffee' Season 9 Trailer: Norm Macdonald, Christoph Waltz & More Go For A Ride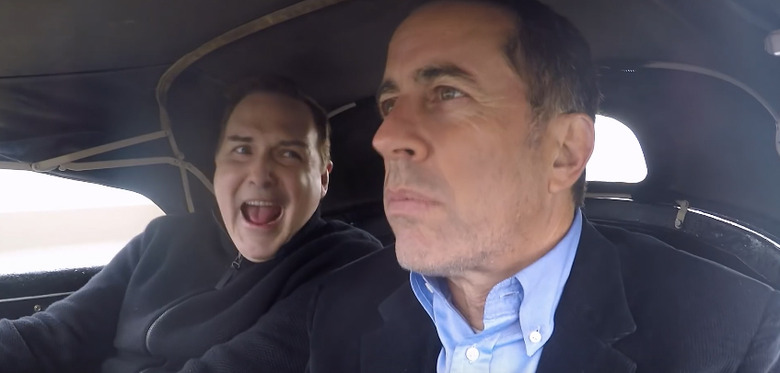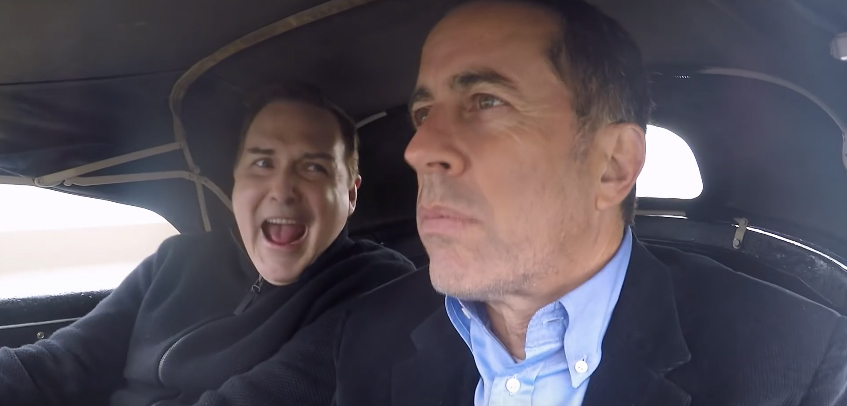 This past summer
of the wholly entertaining and unique series Comedians in Cars Getting Coffee. Now here we are, just six months later, and yet another new season is nearly upon us with some great new guests.
Comedians in Cars Getting Coffee season 9 is coming to Crackle in January, and the guests cruising along with host Jerry Seinfeld this time include more fellow comedians like Kristen Wiig, Norm Macdonald, Cedric the Entertainer, Lewis Black and the return of Bob Einstein (aka Super Dave Osborne). In addition, Seinfeld also has Christoph Waltz on the show for the first time, and they even go off-road to spend some time chatting in a paddle boat. That's a bingo.
Here's the Comedians in Cars Getting Coffee season 9 trailer:
I could watch this show forever, and I hope Jerry Seinfeld keeps doing it as long as he's alive. Even though Seinfeld and all of the guest he's had on the show are entertainers and they know they're on camera, these conversations feel more genuine and candid than anything on late night television or daytime talk show. The simple act of driving around in a car and sitting down for some coffee and brunch helps bring the guests' guards down so they let loose more than they otherwise would.
The roster of guests on this show has been impressive as hell, but when you're Jerry Seinfeld, it's probably not too hard to convince someone to be on the show. Most of the guests come from the comedy world such as Brian Regan, Seth Meyers, Chris Rock, Don Rickles, Patton Oswalt, Tina Fey, Louis C.K., Sarah Silverman, Aziz Ansari, Jon Stewart, Amy Schumer, David Letterman, Kevin Hart and more. But Seinfeld has also had President Barack Obama on, and fictional character George Costanza (Jason Alexander). Though I'd like to see him get more comedy filmmakers on the show.
The only problem I have with Comedians in Cars Getting Coffee is that I wish the new seasons were longer. The first season from back in 2012 had ten episodes, but since then they've all had seven episodes or less, with the past four seasons only having six each. Though I suppose if they're releasing them every six months, that's not so bad.
If you want to watch any of those previous episodes of the Emmy-nominated Comedians in Cars Getting Coffee, you can watch them all
.