'Rogue One' Featurette Highlights The Real Locations Used For Scarif, Jedha & More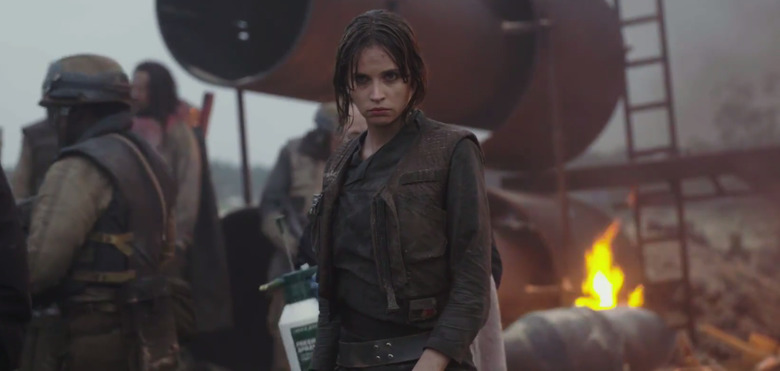 Rogue One: A Star Wars Story is all the rage right now. Even the fans who weren't as crazy about it as others can't stop talking about it. Whether it's looking at the footage that was left on the cutting room floor as a casualty of the reshoots or all the easter eggs in there referencing other parts of the Star Wars universe, Rogue One is a hot topic for discussion.
Since the movie has barely been out for a week as of this evening, we're still treading carefully when it comes to spoilers. But worry not, because this new Rogue One featurette contains nothing that will ruin the movie for you, as it goes behind the scenes of the real locations that are used for planets like Scarif, Jedha and more.
Here's the new Rogue One featurette straight from the official Star Wars YouTube channel:
What I find so interesting about the continued marketing for the movie is how they're still using shots from scenes that aren't in the movie, even showing behind the scenes footage of scenes that were cut. For example, that front page shot clearly has Jyn Erso (Felicity Jones) on the beaches of Scarif with the rest of the Rebels. But in the movie, we never see Jyn Erso in that wardrobe in the middle of the battle on the beaches of Scarif.
Regardless, it's still cool getting a glimpse behind the scenes of the movie, especially seeing which locations were just found as opposed to being created. The inclusion of Yavin 4 is a bit of a stretch since they had to build a lot of the set we see on screen, but the location itself is still rather gorgeous. Now these locations will probably turn into destinations for tourists looking to visit a planet from Star Wars the only way possible.
From Lucasfilm comes the first of the Star Wars standalone films, "Rogue One: A Star Wars Story," an all-new epic adventure. In a time of conflict, a group of unlikely heroes band together on a mission to steal the plans to the Death Star, the Empire's ultimate weapon of destruction. This key event in the Star Wars timeline brings together ordinary people who choose to do extraordinary things, and in doing so, become part of something greater than themselves.
Rogue One: A Star Wars Story" is directed by Gareth Edwards and stars Felicity Jones, Diego Luna, Ben Mendelsohn, Donnie Yen, Mads Mikkelsen, Alan Tudyk, Riz Ahmed, with Jiang Wen and Forest Whitaker. Kathleen Kennedy, Allison Shearmur and Simon Emanuel are producing, with John Knoll and Jason McGatlin serving as executive producers.
Rogue One: A Star Wars Story is in theaters everywhere.