Martin Scorsese Still Working On 'The Devil In The White City' With Leonardo DiCaprio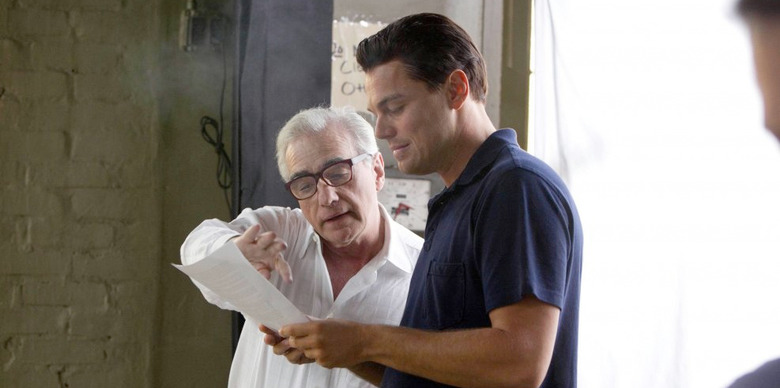 We may receive a commission on purchases made from links.
Director Martin Scorsese and actor Leonardo DiCaprio have made five movies together. However, it's been a few years since the two collaborated. Their last film together was The Wolf of Wall Street back in 2013, which landed nominations for Best Picture, Best Director, and Best Actor, though they didn't win any of those trophies by the end of the night. So it's about time they worked together again, and there's hope of that happening on the horizon.
Leonardo DiCaprio has been attached to The Devil in the White City since 2010, an adaptation of Erik Larson's book of the same name which is partially about H.H. Holmes, an infamous serial killer who used the excitement surrounding The World's Fair in Chicago in 1893 as a way to capture people in a hotel that also doubled as his own death trap. Martin Scorsese boarded the project last year, and thankfully, now that he's got his passion project Silence out of the way, he's getting back to work on the true story.
Find out more about The Devil in the White City movie development after the jump.
Martin Scorsese is currently making the publicity rounds to talk about his challenging but acclaimed religious drama Silence, a project more than 20 years in the making, and he was asked about the progress of The Devil in the White City by The Toronto Sun. Here's what he had to say about his involvement:
Right now, there is a script being worked on... One of the things that I had to stop for the past six months... was my meetings on that script. They want me to start again in January and see if we can find a way because it's an extraordinary story.
Indeed, H.H. Holmes is one of the most fascinating serial killers in United States history. Unlike most of his kind, Holmes was a very charismatic personality, and he used that to his advantage to bring people into his hotel, that would later be dubbed as a Murder Castle. People ranging from Holmes' customers to his lovers were killed in the hotel by way of a gas chamber, a secret hanging chamber, a soundproof bank vault that brought about suffocation, and even rooms made for starvation.
But Scorsese has always been the kind of director to get involved with projects that never get off the ground. Right now IMDb has no less than 14 projects listed as being in development, including The Devil in the White City. The fact that he'll be taking meetings about the script again in January is a good sign, though.
However, with the recent news of Martin Scorsese possibly using visual effects to de-age Robert De Niro for his long-gestating project The Irishman, it doesn't sound like The Devil in the White City is in our immediate future. Hopefully he gets around to it eventually. At 74 years old, he's getting up there in the years, and we don't know how long it'll be before he retires. It would be nice to have at least one more collaboration between Scorsese and DiCaprio.