FX's 'Fargo' Rounds Out Season 3 Cast With Michael Stuhlbarg, Scoot McNairy & More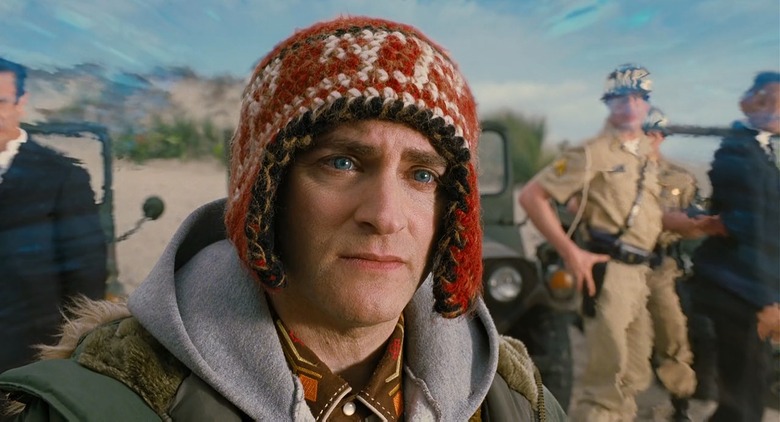 Still more folks are headed up to the icy cold plains of Fargo. The FX series is rounding out its season 3 cast with a slew of new additions including Michael Stuhlbarg, Scoot McNairy, Shea Whigham, Karan Soni, Fred Melamed, and Thomas Mann. Click through for all the latest details on the Fargo season 3 cast, including which characters these stars will be playing. 
Fargo season 3 is set around 2010 — just a few years after the events of the first season, though it's unclear how or if the new episodes might tie into those old ones. Ewan McGregor leads the cast in dual roles as Emmit Stussy, the handsome and successful "Parking Lot King of Minnesota," and Ray Stussy, Emmit's unsuccessful and resentful twin brother. As previously reported, Carrie Coon plays Gloria Burgle, Edna Valley's pragmatic chief of police; Jim Gaffigan is Donny Mashman, another police deputy; David Thewlis is V.M. Vargas, a mysterious "capitalist" who gets mixed up with the Parking Lot King; and Mary Elizabeth Winstead is Nikki Swango, a recent parolee and competitive bridge player.
THR has the latest updates on the new cast members and their characters:
Scoot McNairy, who's been rumored for quite some time, has now been confirmed to play Maurice LeFay, a stoner with a criminal history. McNairy stars in AMC's Halt and Catch Fire and was most recently seen the big screen in Batman v Superman: Dawn of Justice.
Michael Stuhlbarg, who starred in the Coens' A Serious Man, has been cast as Sy Feltz, Emmit's right-hand man. He has three movies out right now: Miss Sloane, Doctor Strange, and Arrival.
Shea Whigham stars as Moe Dammick, the Meeker County chief of police. He is coming off of HBO's Vice Principals and has Kong: Skull Island in theaters next spring.
Karan Soni, who's had a pretty big year between Deadpool, Ghostbusters, and Office Christmas Party, is Dr. Homer Gilruth, a scientist.
Fred Melamed is Howard Zimmerman, vaguely described as "a mover and a shaker with a knack for spinning a yarn and making a profit." He starred with Stuhlbarg in A Serious Man.
Mann, the "me" of Me, Earl and the Dying Girl, is set to play Thaddeus Mobley, an acclaimed sci-fi author.
It's an odd mix of characters, but of course part of the fun of Fargo is seeing how all these people's lives will intersect in ways great and (mostly) terrible. Fargo season 3 will shoot in January for premiere sometime in 2017.