'Alien: Covenant' Trailer: In Space, No One Can Hear You Step Away From Your Holiday Party To Watch This Trailer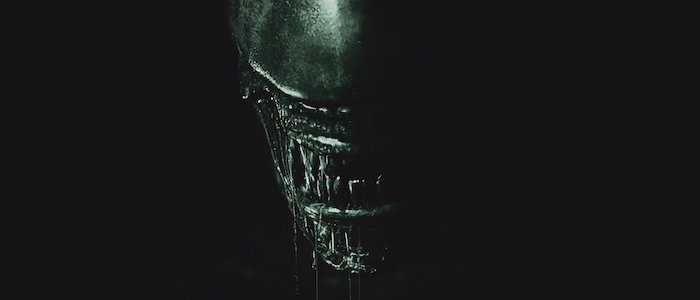 Few films have divided movie fans quite like Prometheus, the Alien prequel that answered too much while saying too little. It remains one of the more maddening studio films I've ever paid to see in the theater: an impeccably made, stunningly designed, ambitious as hell...misfire? Flawed success? Something in-between? I'm a member of the Prometheus fan club, but I understand where the detractors come from and have come to peace with it.
But that means director Ridley Scott has something to prove with Alien: Covenant, the sixth film in the Alien series but the second chronologically, taking place about a decade after the events of Prometheus. Those of won over by Prometheus will come to this film happily, but everyone else is going to need the appropriate nudge. Will the new trailer get the job done? Or are you ignoring these introductory statements and already scrolling down to watch the preview?
Alien: Covenant may pick up a few of Prometheus' more successful plot threads, but the time jump and the almost entirely new cast suggest that this is something of a soft reboot, something that everyone who skipped the previous film or forgot about entirely can jump into without any issues. While Michael Fassbender's morally ambiguous android David is back, the crew of the colony ship Covenant are newcomers to the series, with Katherine Waterston, Danny McBride, Demián Bichir, Billy Crudup, Amy Seimetz, and apparently James Franco all lining up for the Xenomorph slaughter. Fassbender pulls double duty in the film, also playing a second android named Walter.
Alien Covenant Trailer
Ridley Scott's original 1979 Alien remains one of my favorite movies of all time and he's coming to this film right after making The Martian, his best film in years and one of 2015's best movies. Scott, who works harder at 78 than most human beings of any age, will always command my attention. When he's making an Alien movie, he has my opening day ticket.
Alien: Covenant opens on May 19, 2017.
Set as the second chapter in a prequel 

trilogy

 that began with Prometheus, Alien: Covenant connects directly to Ridley Scott's 1979 seminal work of science fiction. It begins with the colony ship Covenant, bound for a remote planet on the far side of the galaxy. There, the crew discovers what they think is an uncharted paradise, but is actually a dark, dangerous world — whose sole inhabitant is the "synthetic" David, survivor of the doomed Prometheus expedition.