See Some Lovely Concept Art From Disney's 'Inner Workings' Animated Short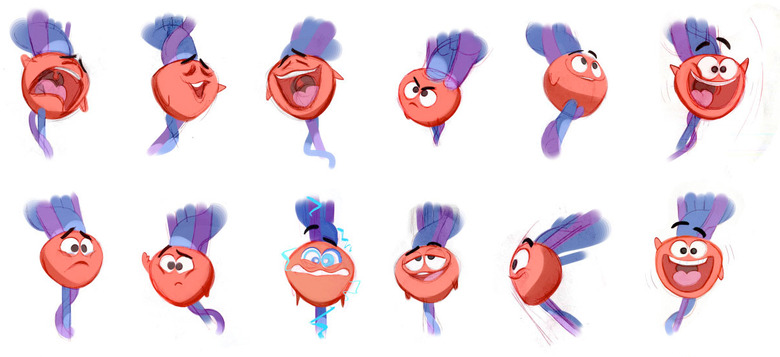 If you caught Moana in theaters over the past few weeks and you were late to the movie, then you saw the latest short film from Walt Disney Animation Studios. Working as a sort of companion short to Inside Out, the cute story Inner Workings shows how the heart and mind of a man work against each other, trying to drive his ambitions and desires. The brain wants to stay and work in the mundane office while the heart wants to go enjoy life. It's a battle we all have with ourselves every day.
Now we can see how the short came to be as some of the animators who worked on the movie have been sharing Inner Workings concept art pieces, some of which are even 3D sculpts of the characters we see in the short. See the concept art below!
Here's some of the sculptures created by Jeremy Spears from Cartoon Brew:
There are also these pieces from Nick Orsi:
And finally some work from Mike Yamada:
Leo Matsuda directed the movie, and he commented specifically on the sculptures themselves, explaining how they influences the movie:
"At some point, I started doubting myself on how pushed the design of the characters could be but Jeremy proved to me with his appealing sculptures that we could still push more."
This just goes to show you how carefully designed each and every part of an animated movie is. It's also cool to see that the artwork that came before the short wasn't changed much in the final designs that we ended up seeing in the short.