TV Trailers: 'Girls' Final Season & 'The Good Wife' Spinoff 'The Good Fight'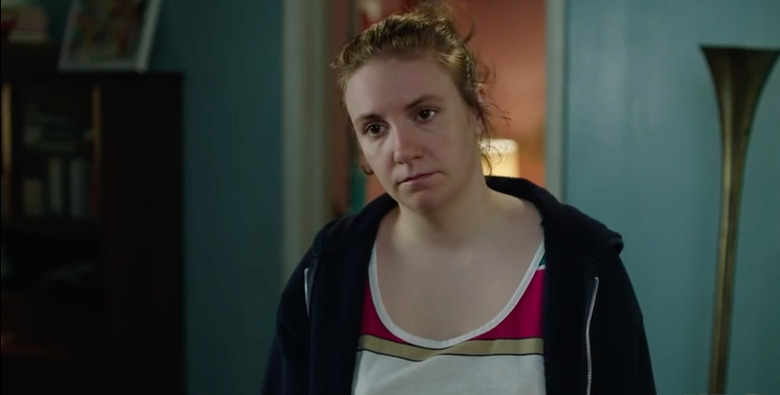 After over four and a half of years on HBO, Girls will soon come to an end. And coming around the same time Lena Dunham's acclaimed dramedy series wraps up is the debut of The Good Fight, a spinoff of the hit CBS' series The Good Wife. So early next year, we'll see end of one popular show and perhaps the beginning of another.
Below, watch the Girls final season trailer and The Good Fight teaser.
Hannah (Dunham), Marnie (Alison Williams), Shoshanna (Zosia Mamet), Jessa (Jemima Kirke), Hannah's ex-boyfriend Adam (Adam Driver), and more return for the sixth and final season of Girls. Season five ended with some of the characters drifting apart; Jessa had started to see Adam, which created tension between her and Hannah.
The Girls final season trailer focuses quite a bit on their relationship:
Dunham told The Hollywood Reporter about her decision to end the show, explaining she didn't want it to overstay its welcome. More importantly, she felt the story she set out to tell was nearing the end. If she decided to make more seasons of Girls, "it wouldn't be about what it was originally about," she said, going on to add:
It is about this really incredibly specific period in these women's lives. Just on a personal level, I was 23 when I wrote the pilot; I'm gonna be 30 as we shoot the sixth season. And it just felt as though, if we were to continue on, it wouldn't be about what it was originally about. It would be the equivalent of moving them to California, only California is them getting married and having kids and stuff like that. It just feels like at this point, it makes sense for us to wrap their stories up.
Maybe don't hold your breath for a Girls spinoff. Unlike The Good Wife, which is launching The Good Fight. It includes returning characters such as Diane Lockhart (Christine Baranski), David Lee (Zach Grenier), and many others. The show is set one year after the divisive Good Wife series finale, and it follows a young lawyer, Maia Rindell (Rose Leslie), trying to piece her life back together after a financial scam shattered her reputation.
Here's The Good Fight teaser:
As stated by the trailer, The Good Fight will be made available on CBS All Access, which costs $5.99 a month. On CBS All Access, creators and showrunners Robert and Michelle King have far fewer restrictions to worry about, though the show will debut on CBS before the other episodes go to the streaming service. The series is executive-produced by Sir Ridley Scott and debuts in less than two months.
Girls returns on Sunday, February 12th at 10 p.m and The Good Fight debuts on February 19th.