'Sense8' Christmas Special Trailer: Celebrating The Holidays, Wachowski-Style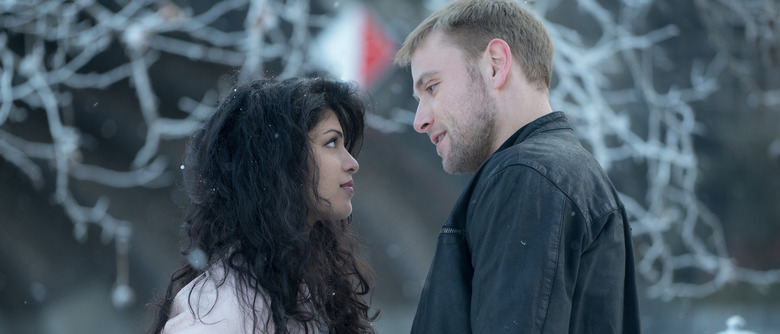 Generally speaking, I'm not much of a holiday person. I'm just too cold and dead inside to get caught up in the magic of it all. But if there's one thing that can get me to feel some seasonally appropriate warm fuzzies, it's probably Sense8, a show so earnestly empathetic that I find it impossible to resist. And wouldn't you know it, they've got a Christmas special coming just in time.
Created by Lana Wachowski, Lilly Wachowski, and J. Michael Straczynski, the sci-fi drama centers on eight people around the world who realize they're psychically and spiritually linked. There's some of the usual sci-fi drama stuff about digging for answers and running from another "cluster" out to harm them, but mostly it's about how wonderful it is that these eight people basically have seven extra friends rattling around in their heads. If you haven't seen season one, you've still got a few days left to catch up before the special drops next week. If you have seen season one, you should click on through to find out what's next. Watch the Sense8 Christmas special trailer below.
Sense8 Christmas Special Trailer
The journey continues as these eight singular hearts and minds weave in and out of each other's lives finding deeper connections, learning darker, more desperate secrets about one another and struggling to identify with more than just oneself.
This looks so good, I'm willing to overlook the fact that the entire trailer is set to yet another cover of "Hallelujah," possibly the most over-used trailer song of all time.
But wait, there's more! Here is Lana Wachowski explaining how the Sense8 Christmas special came to be, and sharing still more footage from it.
The Sense8 Christmas special is on Netflix Friday, December 23. Sense8 season 2 drops Friday, May 5. As usual, the new content hits right at 12:01 AM Pacific time, I assume because Netflix hates East Coasters.